Ompelin eilen mustan kellohameen, sillä sellaista en edes omistanut. Kävin ostamassa kankaan ja päätin, että kokeilen nyt ensimmäistä kertaa napinläven tekemistä omiin juttuihini - muuten onnistuin! Ei tarvitse neppareiden kanssa näprätä enää. Tykkään tästä todella paljon, se on niin helppoa yhdistellä vaikka mihin. Tämän paidan ostin muuten joku aika sitten kirpputorilta, se on niin soma! Ja siinä on aivan ihanat kukkakirjailut.
Huomenna tosiaan Helsinkiin, ja minulla on nyt siskon kamera lainassa viikonlopun yli. Kuvia tulossa siis!
(Translation: I sewed a black circle skirt yesterday, because for some unknown reason I didn't have one. I bought some fabric and decided to try out to make a button hole for the first time to my own sewings - I succeeded! No more press studs. I love this skirt, it's so easy to mix with different kind of shirts and accessories. I bought that shirt few weeks ago from the thrift store, it's so cute. And I love that floral embroidery!
I'm off to Helsinki tomorrow, and I am borrowing my sister's camera over the weekend. Pics coming after I return from the trip!)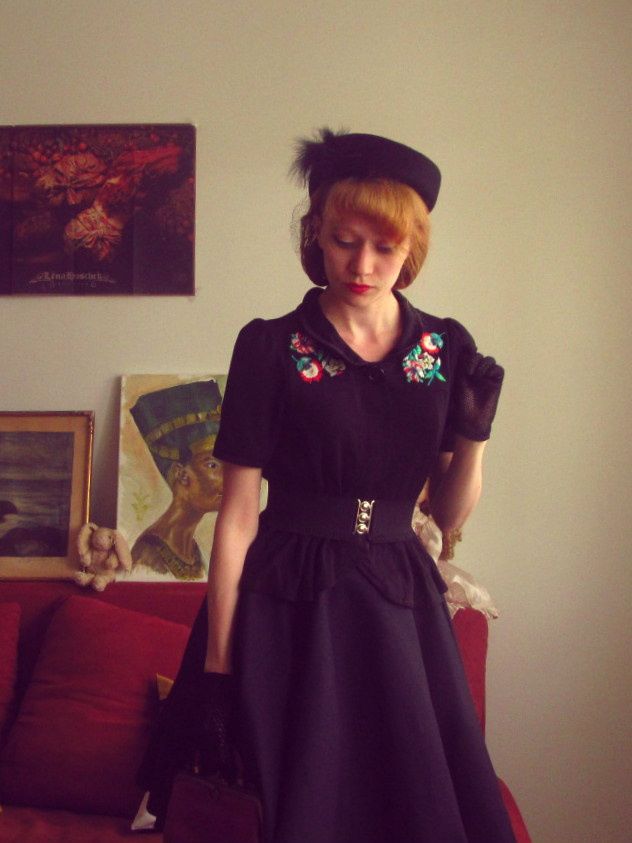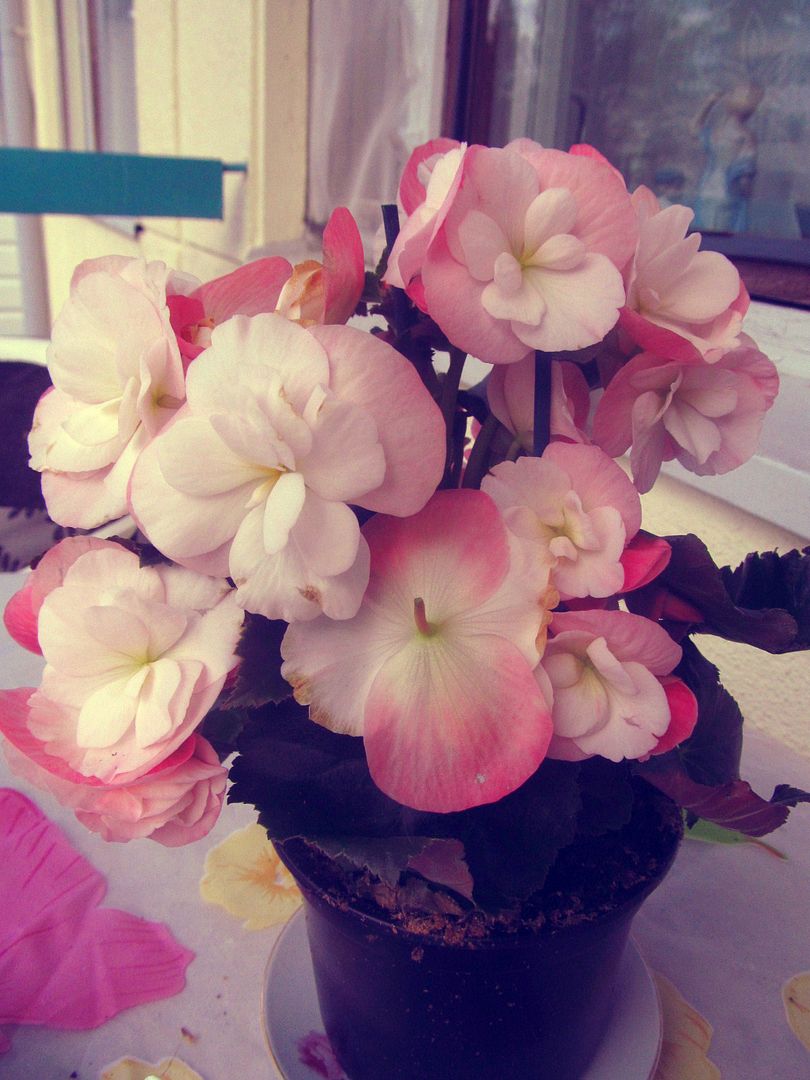 Kukkia Joonakselta
(Flowers from Joonas)