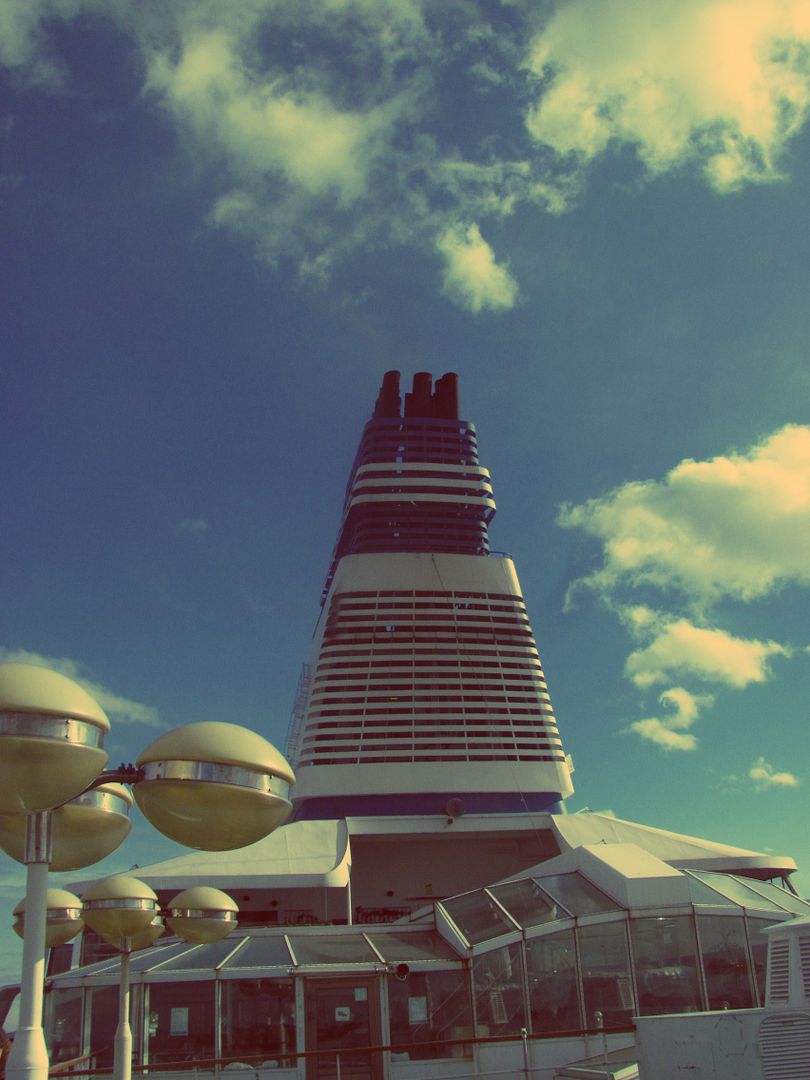 Ehdin nyt vihdoinkin kirjoittaa Tukholman reissustamme.
Olimme siis kahden siskoni ja isän kanssa Ruotsin risteilyllä Silja Serenadella. Reissu oli aika mukava, vaikkakin Irlanti-teema ei näkynyt siellä niin hyvin kuin olisin toivonut. Pääesiintyjät tanssivat kyllä välillä river dancea, mutta show oli tooodella halvan näköinen, naisilla asut kuin jostain kyseenalaisesta kaupasta.. Siis mitä? En tykännyt.
Tukholma kuitenkin oli ihana kaupunki ja laivalla oli ihan hauskaa Lauran kanssa tanssia ja siemailla drinkkejä. Silja Serenaden englantilainen Old Port pub ansaitsee kuitenkin jälleen täydet pinnat! Loistavat baarimikot ja trubaduuri oli huippu! Ja myynnissä Irish Coffeen makuisia pikkusikareita? Oh my.
Toinen postaus vielä tulossa Tukholmasta.
(Translation: Finally I have time to write about our trip to Stockholm.
So, me, my sisters and our dad went to Stockholm cruise. The trip was okay, even though I was disappointment with Irish weeks, it was quite lame. Main performers did river rance, but the show itself was so cheap, women wear the kind of outfits like they were from some questionable stores.. I mean c'mon!? I didn't like it.
Stockholm was a beautiful city, and Laura and I had a blast dancing and enjoying drinks. Silja Serenade's english Old Port pub deserves ten points! Awesome bartenders and the troubadour was great! And cigarillos with flavor of Irish coffee? Oh my.
I will show you pics from Stockholm in my next post.)
My sister Laura and me