Löysin eurolla kirpputorilta yli 2 metriä mustaa kangasta, joten täytyihän siitä jotain itselle ommella. Kuosittelin tällaisen valekietaisumekon, en tiedä miksi se tuo minulle jotain Japani-viboja .. Mutta tykkään tästä todella paljon! Tiedän kyllä, että parantamisen varaa on huolellisuudessa. Pitäisi kitkeä ajatus, että kun mekko tulee itselle, ei kaiken tarvitsisi ole niin tarkkaa.
Vyö ei kuulu mekkoon, ja kirsikkamerkki helmassa on Ebaysta tilattu.
(Translation: I found over 2 metres of black fabric, price was only 1€, so I definitely had to sew something for myself out of it! I created this kind of fake wrap dress, and I don't know why, but it brings me some Japanese vibes.. But I like it a lot! I know I have to work on to be more carefull. I should stop thinking that when I am sewing a dress for myself, it doesn't have to be so exact.
The belt isn't part of the dress, and I ordered that cherry iron patch from Ebay.)
Alkuperäinen suunnitelma, mutta mekko muuttui jonkin verran kuositeltaessa. Eikä se haittaa!:)
(the original plan, the dress changed quite much when I started to draw the pattern. And it's doesn't matter!:)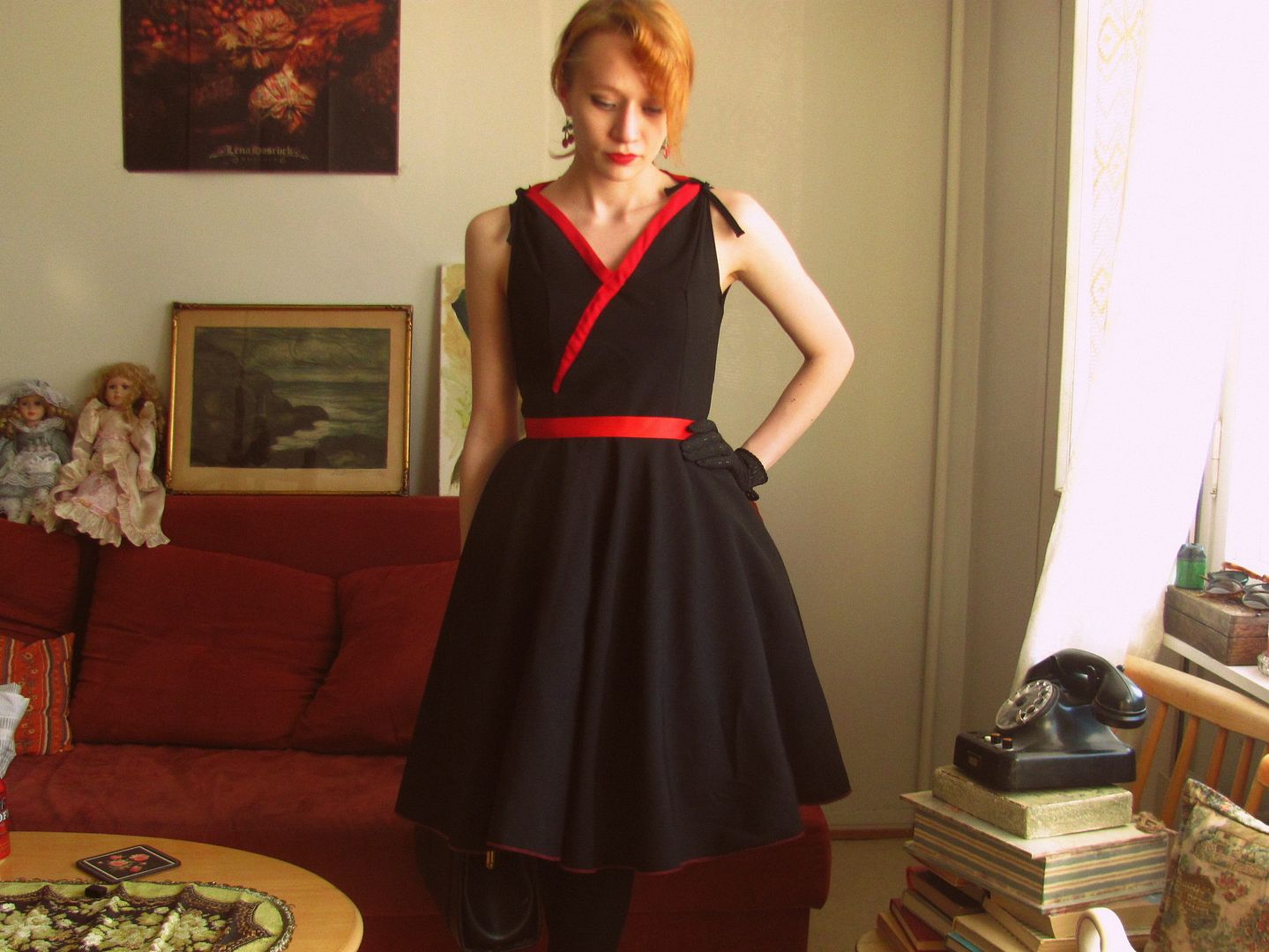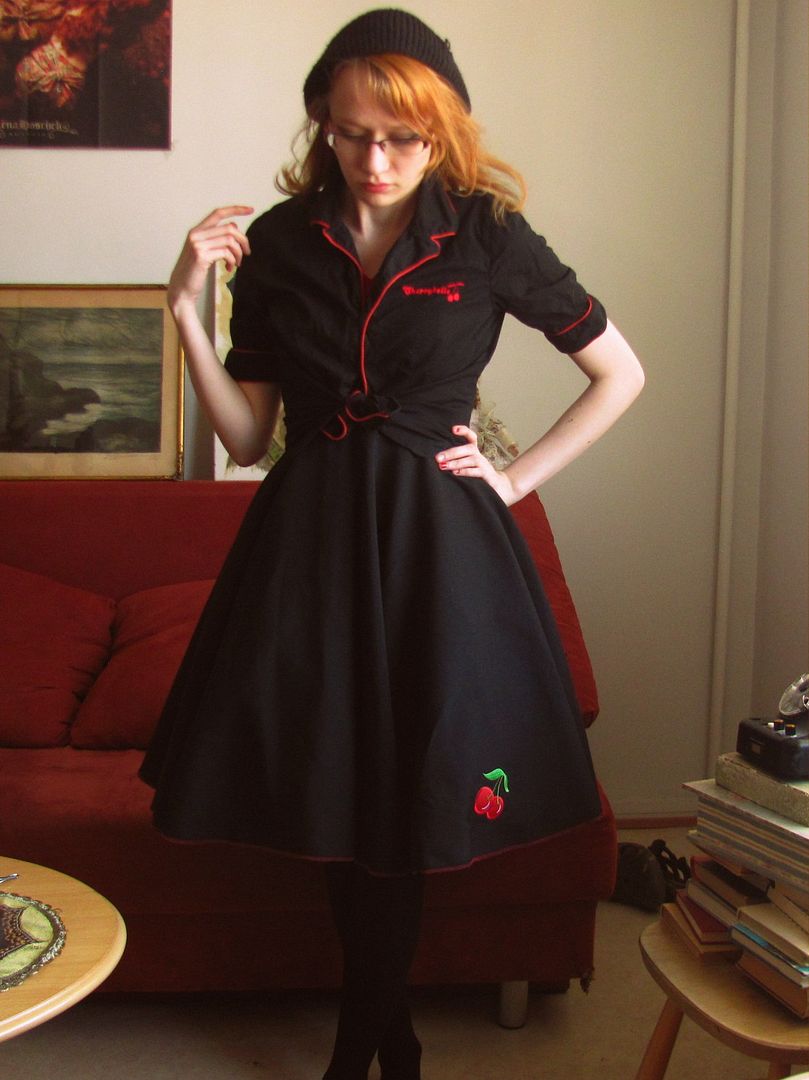 Huomasin, että mekko näyttää söpöltä myös Cherrybelle-kauluspaidan kanssa, käy hyvin yhteen!
(I noticed that the dress looks awesome with that Cherrybelle-blouse, very nice!)