Olen takaisin Ruotsin risteilyltä. Minulla oli ihan hauskaa ja Tukholma oli yhtä kaunis kaupunki kuin aina ennenkin, mutta Irlantiviikkojen esiintyjiin olin vähän pettynyt. Teema ei myöskään näkynyt muulla tavalla kuin näillä esiintyjillä. Trubaduuri pubissa oli kuitenkin huippu! Kerron joskus myöhemmin Ruotsin reissustamme, mutta nyt kuitenkin vapputunnelmiin!
Aurinko alkoikin sopivasti paistaa iltaan mennessä, eli ei muuta kuin kuoharia kehiin, serpenttiinejä kaulaan ja juhlimaan! Ainoat vappumaiset asiat, mitkä puuttuvat, ovat heliumpallo ja ylioppilaslakkini, mutta jospa tänä vuonna pärjään ilman niitäkin.
HAUSKAA VAPPUA!
(Translation: I am back at home from the cruise. I had fun and Stockholm was beautiful as always, but I was quite disappointment with the Irish weeks of the Silja Serenade. I didn't like the performers, they looked so cheap, but that British troubadour in the Old Port Pub was awesome! I will tell you more about our cruise later - now I am celebrating May Day!
Finally the sun began to shine, so I'm off to drink something bubbly, blow serpentines and party! The couple of things I am missing are helium balloon and my graduation cap, but maybe this year I will manage without them.
Happy May Day!)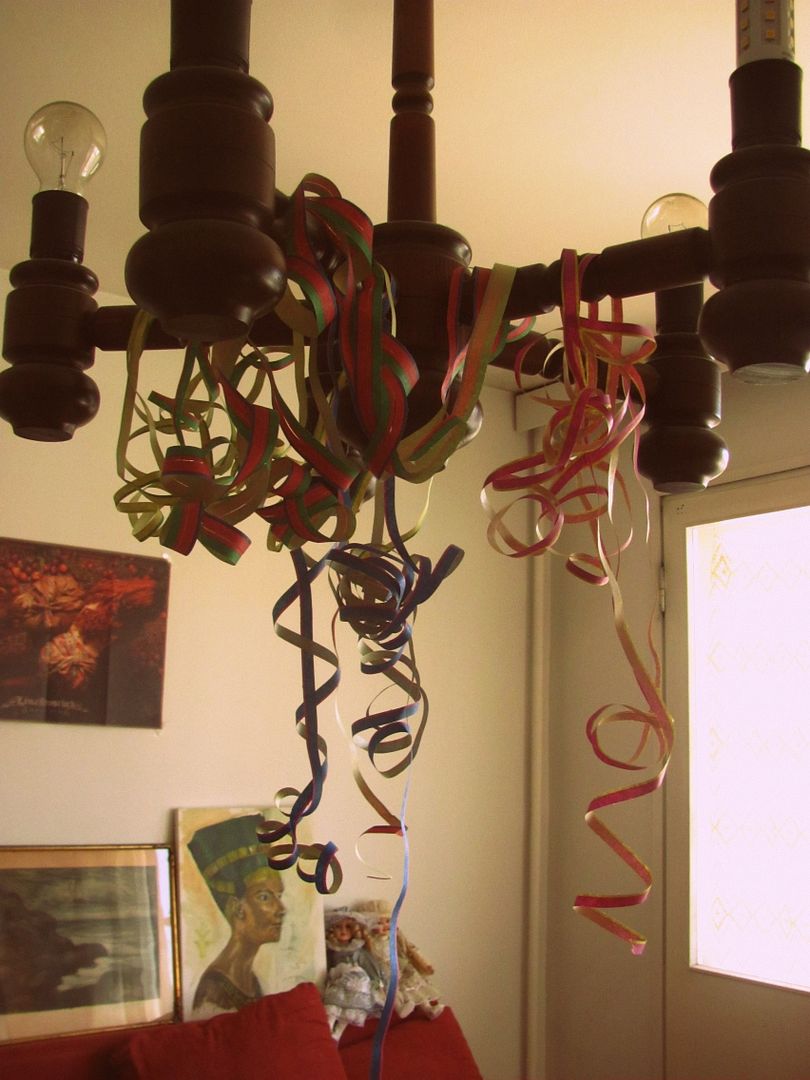 Ps: My new T-strap shoes! Thrifted, as usual ;)