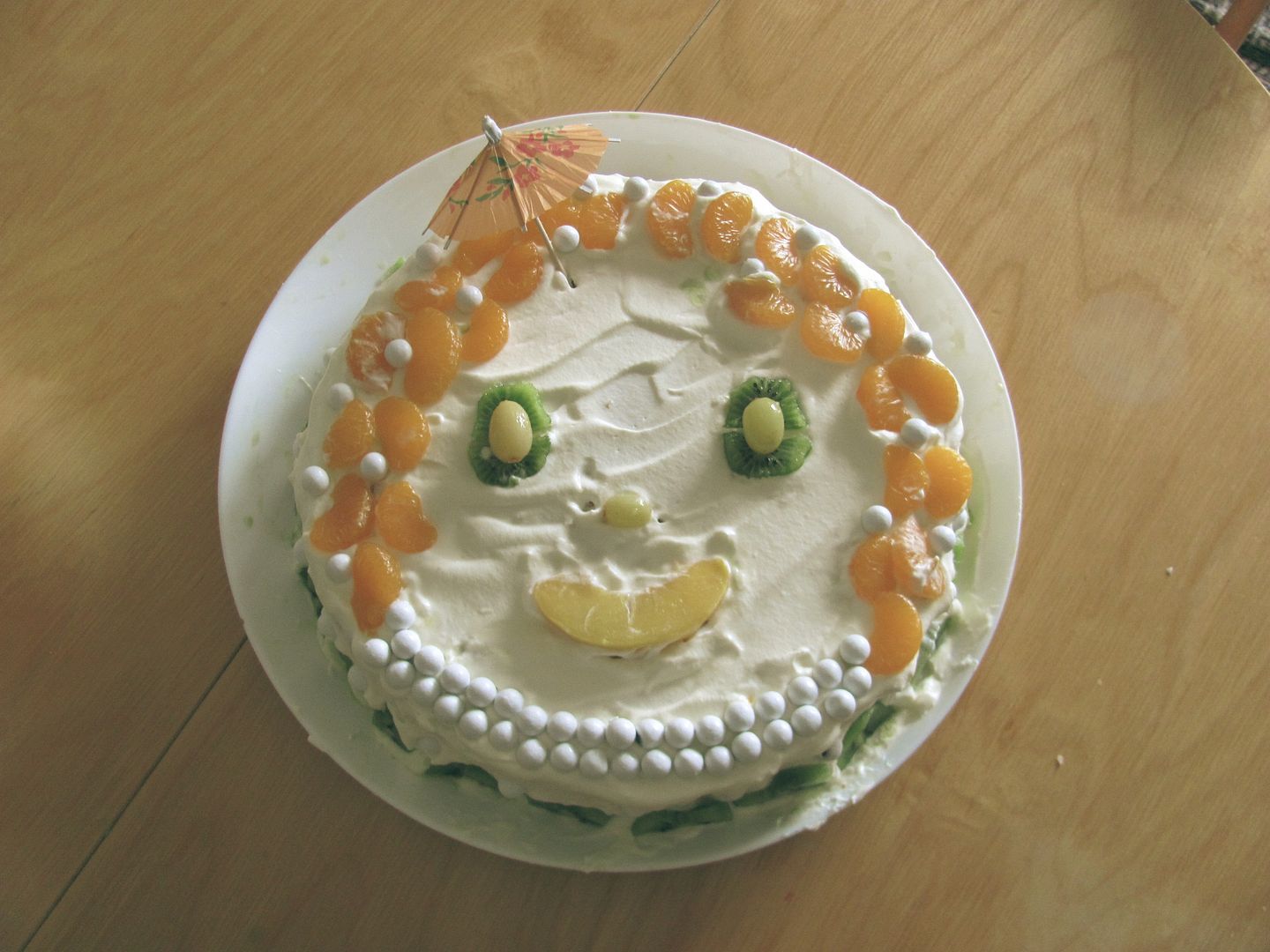 Perjantaina tuli juhlittua syntymäpäiviäni ystävien kesken. Tupa oli täynnä, mutta hauskaa oli singstarin ja juomapelien parissa. Myöhemmin kävimme tanssimassa King Rebel & Ramblersin tahtiin ja lauloimme karaokea. En tosiaan ole mikään hyvä laulaja, mutta karaoke on todella hauskaa!
Laura koristeli minulle synttärikakun, ja minusta oli aika hauska idea tehdä siitä minun näköiseni!
(Translation: Last friday I celebrated my birthday with my friends. Our apartment was full of people but we had fun playing singstar and drinking games. Later we went to listen local rockabilly band King Rebel & Ramblers, and then we sang karaoke. I am not a good singer, but karaoke is so much fun!
Laura decorated my birthday cake, and I think it was a fun idea to make it look like me!)
Meillä oli taas viinalla terästettyä hedelmäsalaattia tarjolla.
(We had some fruit salad with booze, once again.)