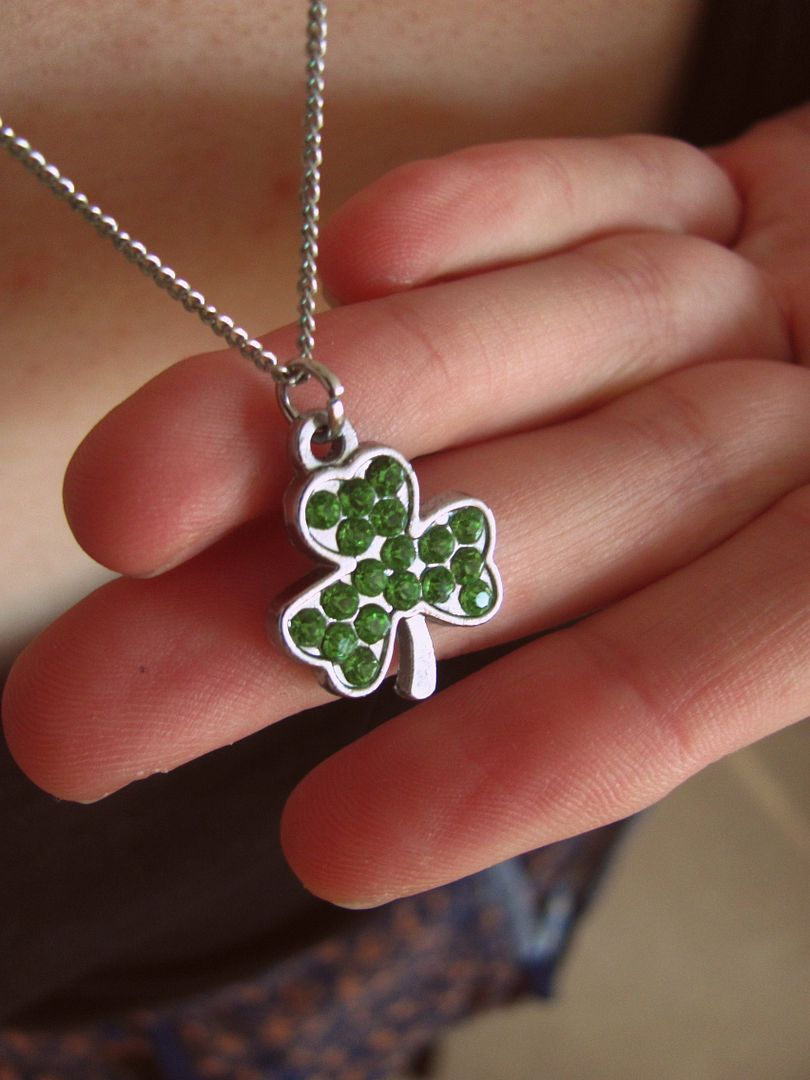 Hei ja hyvää Pyhän Patrikin päivää, näin päivän aikaisessa. Tänään vietämme Patrikin pippaloita täällä meillä, tarjolla Irish Coffeita, juomapelejä ja irlantilaista musiikkia. Tänään tulee myöskin vuosi siitä, kun tapasimme Joonaksen kanssa. Ihanaa! Pitäkää tekin hurjan hauskaa, minä jatkan täällä.
(Translation: Hello and happy St. Patrick's day, though it's tomorrow.. But we are celebrating it today at our place, we are serving Irish coffees, playing drinking games and listening Irish music. And one year ago I met Joonas, how lovely is that! have lots of fun, lovelies, I'll carry on here!)
En ehtinytkään ommella mitään teeman mukaista kellohametta, mutta korut ja hattu kyllä toimivat onneksi!
(I didn't have time to sew any new circle skirts to go with the theme, but my jewellery and that St. Patrick's day hat will do well!)
Baileys!