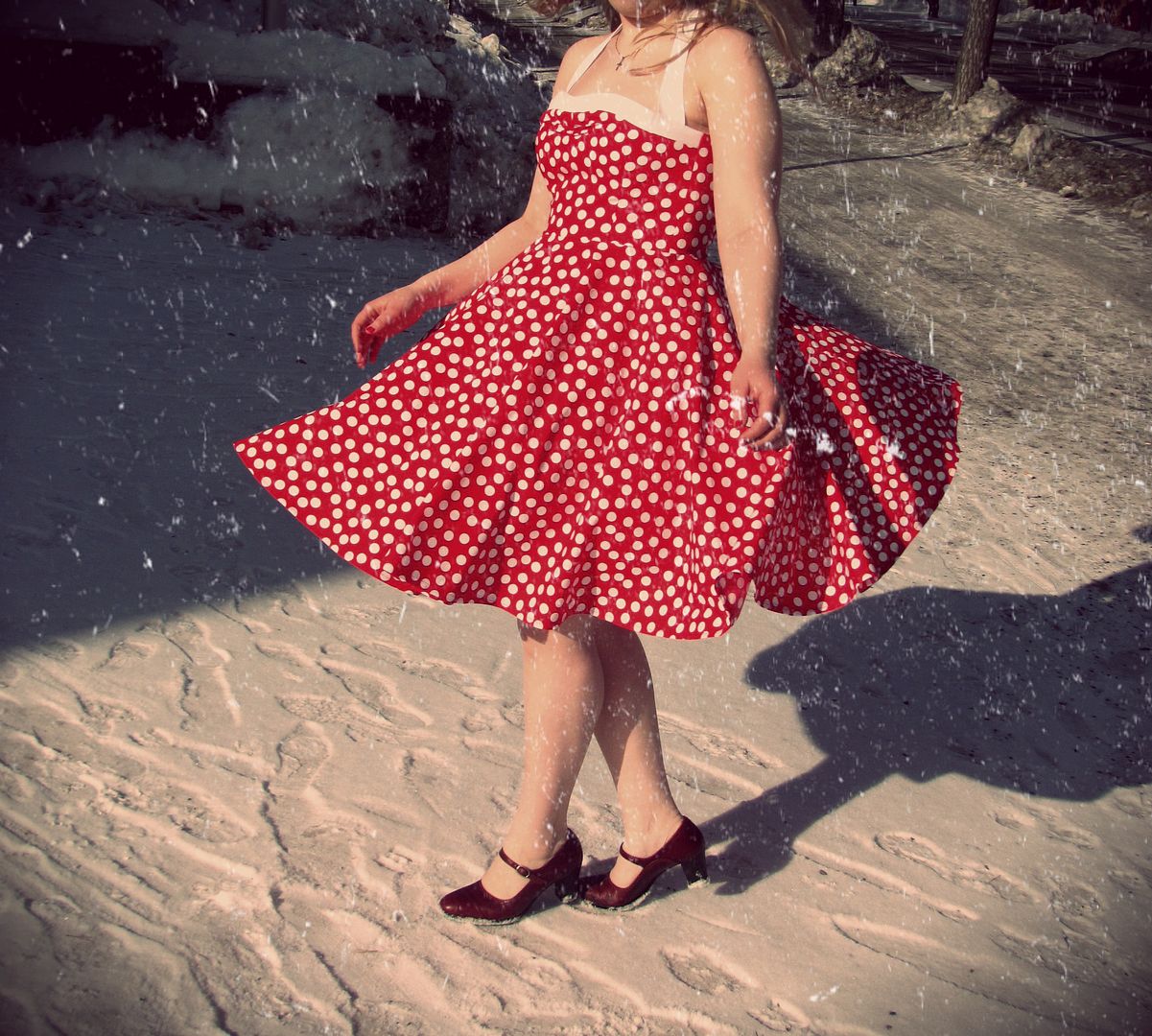 Jee!
Vihdoinkin näimme tänään asiakastyönä ompelemani mekon ystäväni Reijan yllä. Olen todella tyytyväinen lopputulokseen, ja siihen, että kärsivällisesti sain mekon tehtyä ajoissa. Parin viikon päästähän tämä mekkokurssi loppuu uuden jakson myötä, jolloin alkaa TOP-jakso. Portfolion kanssa täytyy vielä vähän pakertaa, mutta rankin urakka on nyt takanapäin.
Otettiin ulkona keväisessä säässä kuvia portfoliota varten, ja sain luvan näyttää teillekin muutaman. Helman alle puettiin vielä yksi tyllisistä alushameistani kohottamaan. Olen niin innoissani kaikesta, mitä opin mekkokurssin aikana, ja suuret kiitokset Reijalle, että sain tehdä hänelle näinkin soman mekon koulutyönä! Jos joskus saan malliston tehtyä, haluan Reijan ehdottomasti mallikseni!
Mitä mieltä te olette mekosta?
(Translation: Yay!
Finally we saw my friend wearing this rockin' 50s inspired circle dress I made for her, as a school's customer work. I am very satisfied with the result and that I could do something like this with patience. I still need to finish the portfolio, but the hardest part is now over.
We took these sunny pictures outside for the portfolio, and I got a permission to show you some of them. She's also wearing one of my petticoats under the skirt. She definitely rocks this dress! I am so excited about everything I've learned during this course, and many thanks to Reija for being my customer and letting me sew this fantastic dress for her! If I ever create a clothing collection, I want her to be my model!
What do you think of the dress?)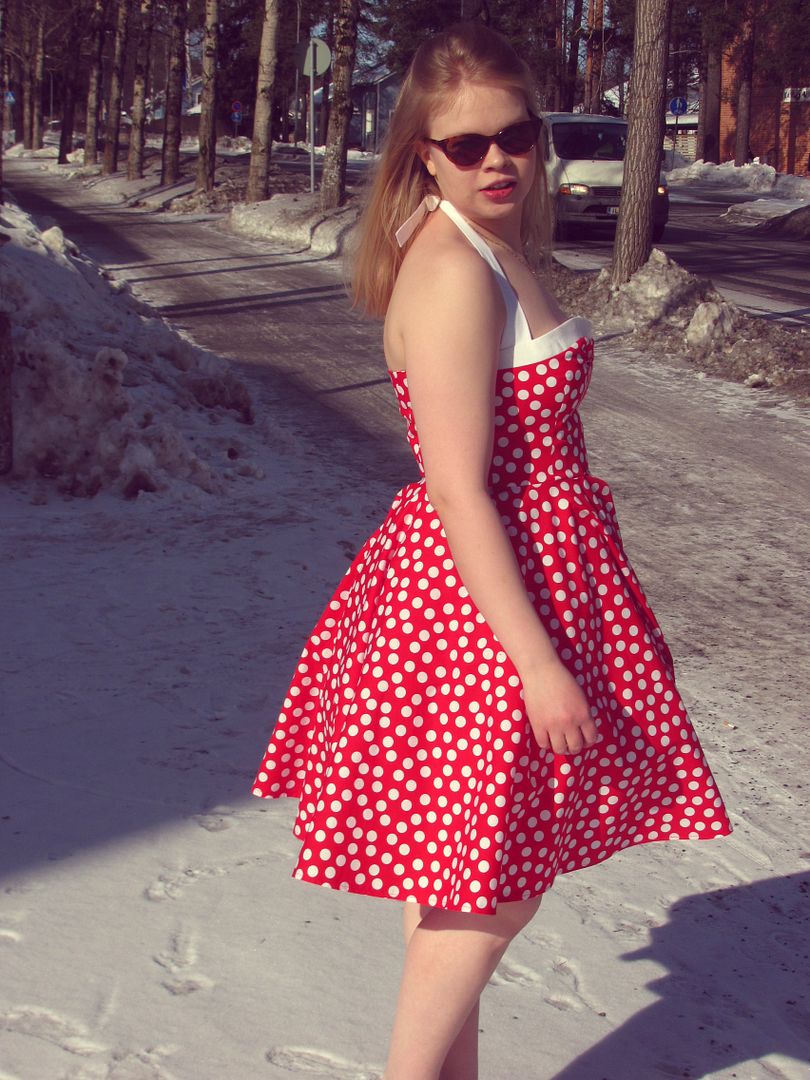 She's such a cutie!