Punainen on ehdottomasti luottovärini! Se antaa minulle naisellisen ja hyvin itsevarman tunteen. Ei ihmekään, että miltei kaikki luottovaatteeni ovat punaisia. Kuitenkin minulta on uupunut täydellisen punainen kellohame, jota olisi helppo yhdistellä vaikeina vaatekriisipäivinä.
Ei kai auttanut muu kuin ommella sellainen nopeasti koulussa, ja tykkään todella paljon! Tuota kangasta on käytetty koulussa vain oikeastaan protoihin, mutta minusta se laskeutuu todella upeasti. Alan huomata kehitystä ompelussani, vaikka puolihuolimattomasti tämän tekaisinkin tunnissa.
Tänään lähdemme tosiaan Nurmekseen porukalla, ja lauantaina olisi tiedossa hauskanpitoa paikallisissa. Vähän jännittää näinkin pitkän tauon jälkeen, mutta eiköhän sitä voi olla huoleti kun ympärillä mahtavimmat ihmiset.
(Translation: I love red. It always makes me feel feminine and confident. No wonder why my most used clothings are red.. But, I was so upset that I didn't have that perfect red circle skirt in my wardrobe, which could be a big help on those "I-have-nothing-to-wear" -days. Well, what else could I do than sew one quickly at school, and I love it so much! That fabric is actually used to prototypes, but I think it looks amazing. I have noticed a big change in my sewing skills, though I made this carelessly in one hour.
We are driving to Nurmes today, as it's Easter holidays, and on Saturday we'll check out local nightlife. I am quite nervous to go there, but I think I will be okay. At least I have the greatest people around me:)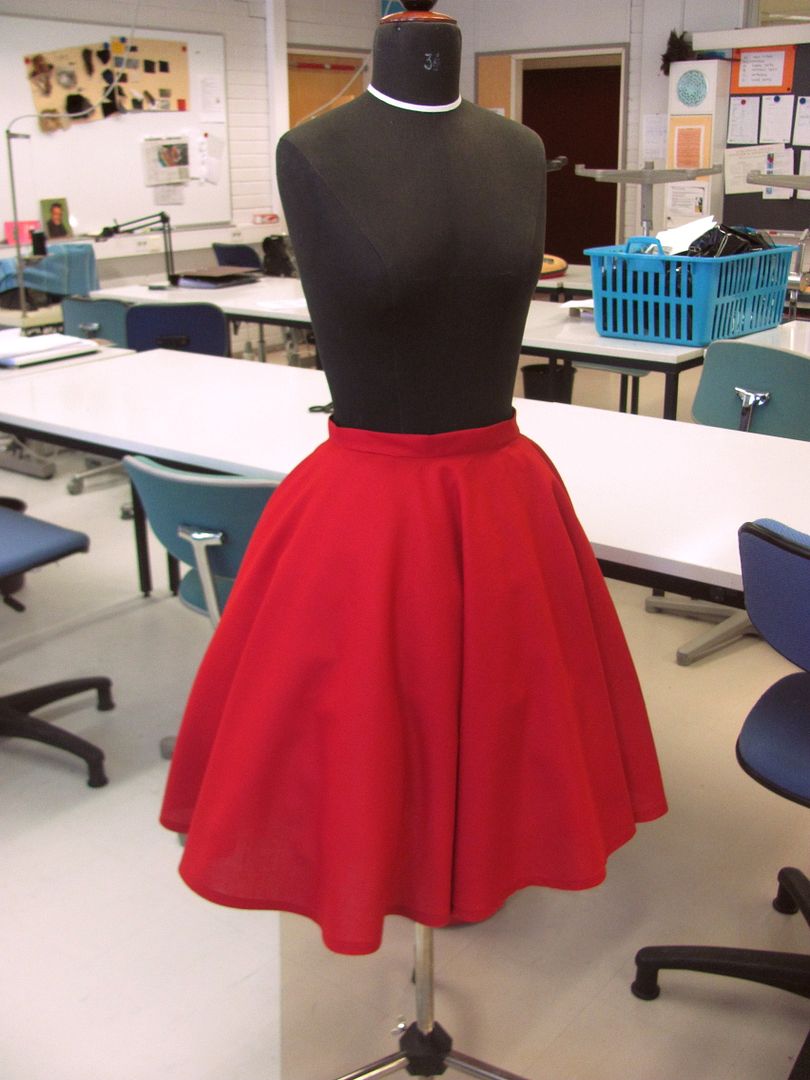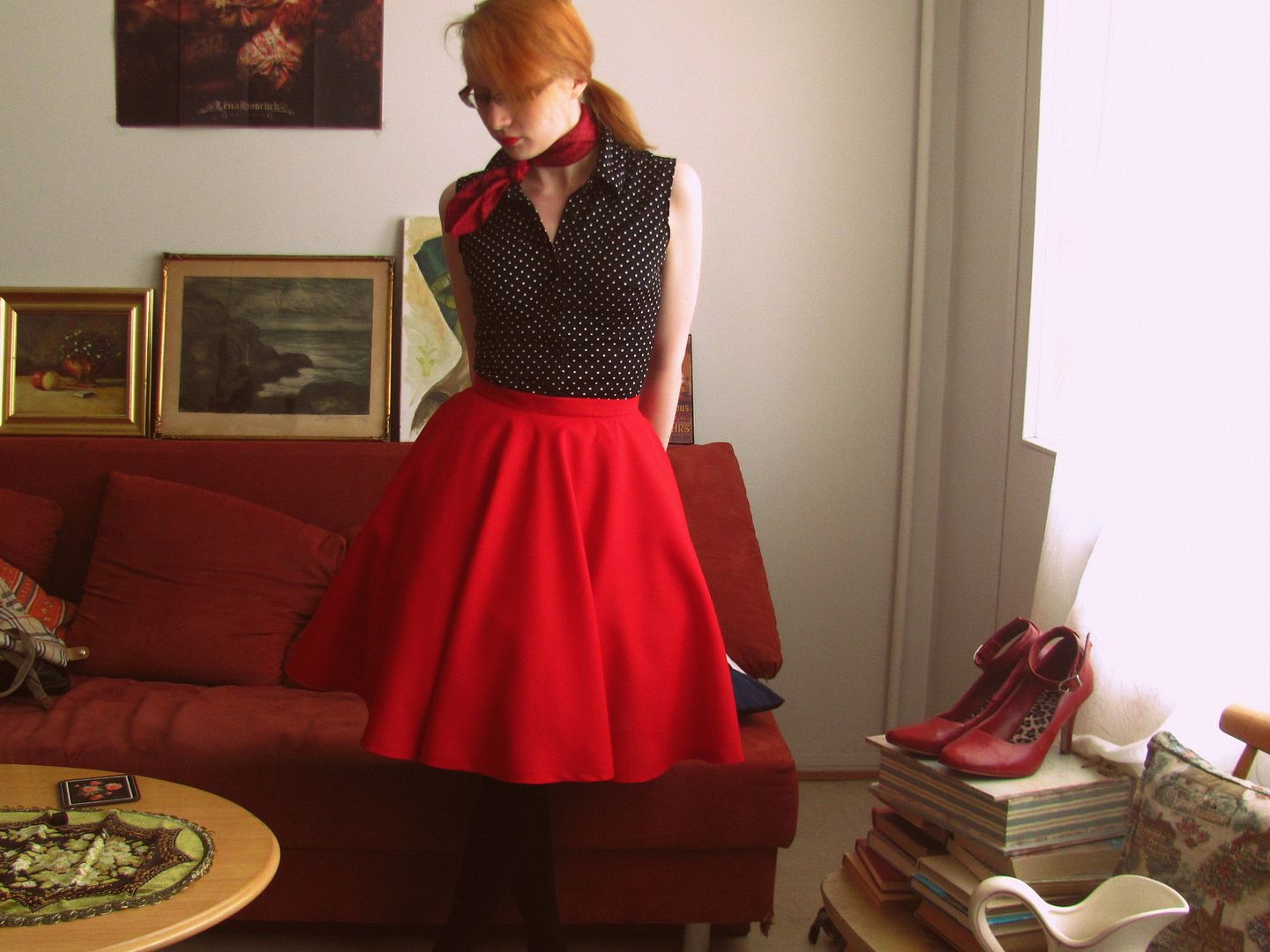 HAPPY EASTER, DARLINGS!