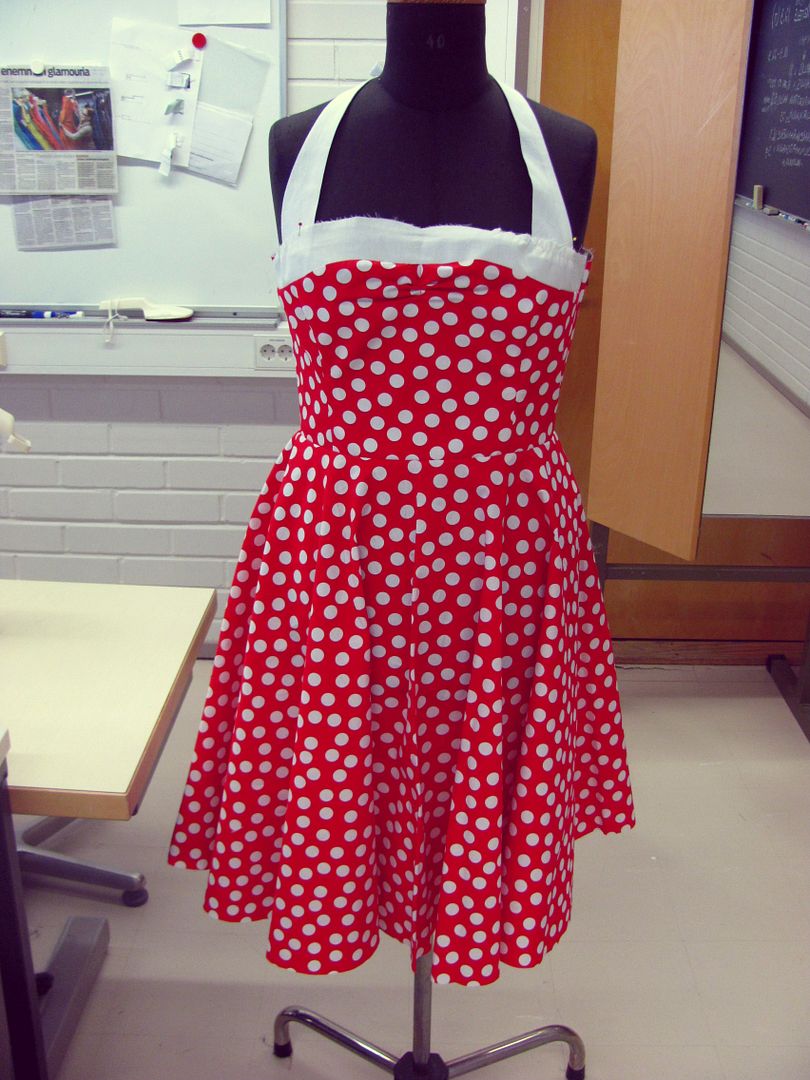 Olen suorastaan hämmentynyt, miten paljon olen oppinut tässä koulussa. Kun aloitin syksyllä 2012 vaatetusompelijan opinnot, minulla oli peukalo keskellä kämmentä, en osannut edes puolata lankaa ja olin jo luovuttaa. Ja nyt minä pystyn tekemään unelmieni mekkoja ja hameita, kun vain yritän! Olen todella iloinen saamastani opista, ja alan uskoa, että joskus vielä sen oman yrityksen pystyyn pistän. Tai ainakin pienimuotoisen nettikaupan.
Asiakastyömekko on nyt todella hyvässä vaiheessa, ja tältä se näyttää nyt. Kohta Reija tulee sovittamaan sitä, jotta voidaan katsoa istuvuus ja ompelen sitten vetskarin, vuoren ja tuon valkean kaitaleen valmiiksi. Paremmaltahan se näyttää alushameen kanssa, kuvaa ei ole nyt tosin näyttää (kirjoitan koulun koneella). JEE!
(Translation: I am quite confused how much I've learned in this school. When I started my studies last fall 2012, I was all thumbs, and I thought about giving up, I'd never learn how to sew. And now I can sew these dreamy dresses if I just give it a try! I am so happy for all the knowledge I have gained, and I am starting to believe in myself - I will start my own business someday. At least an online store.
I am making pretty good progress with the customer work, and this is how it looks now. Reija is here soon to try it on, so we can check out how it fits and then I'll sew the zipper, lining and finish that white shred. The dress looks better with a petticoat, but no picture to show at the moment (I am writing this post at school). YAY!)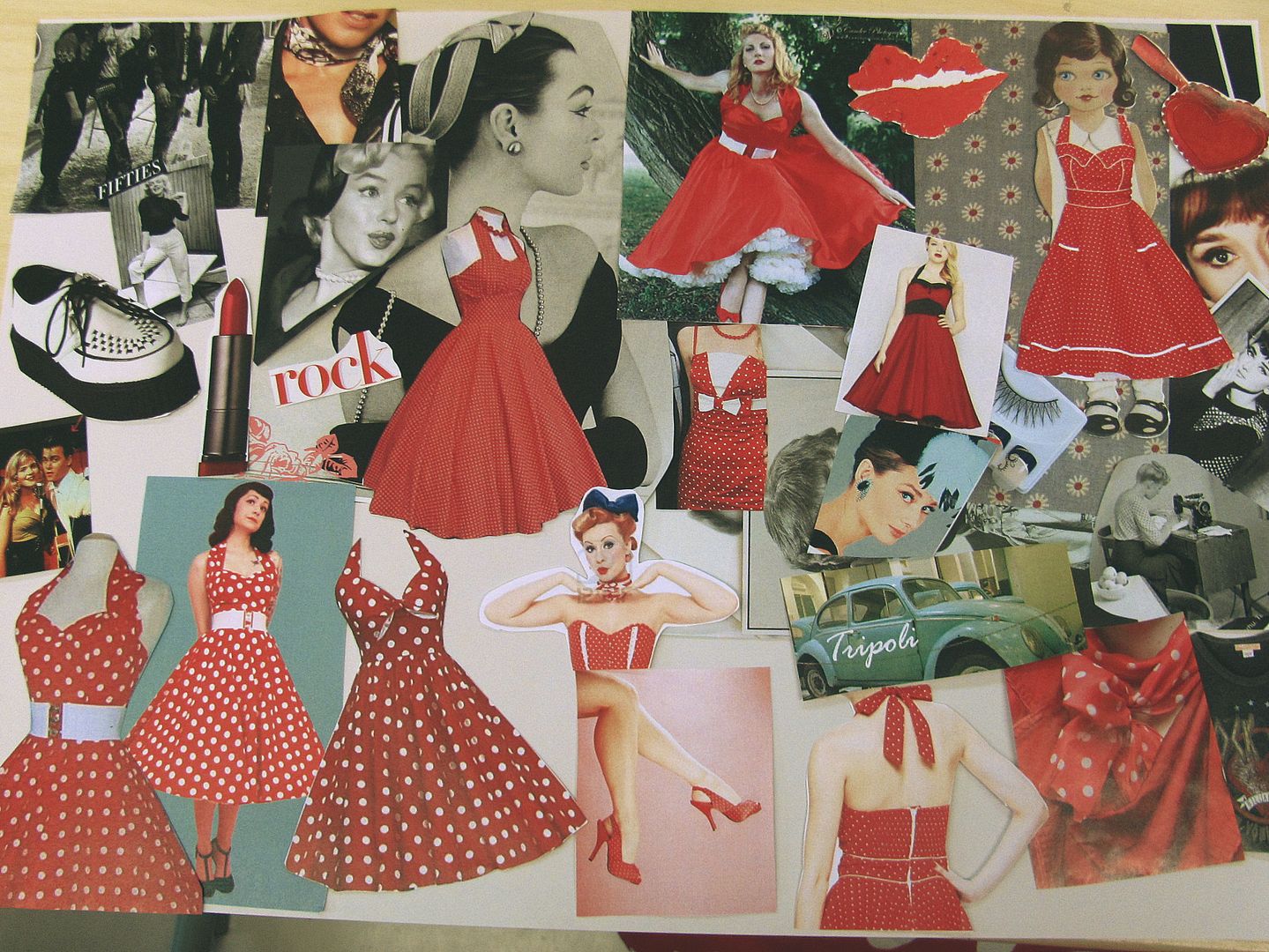 Tässä vielä inspiraatiokartta, joka piti tehdä asiakasmekkoa varten. Mitä mekkoja!
(And this is the inspiration collage I created for the dress's portfolio. Those frocks, gosh!)