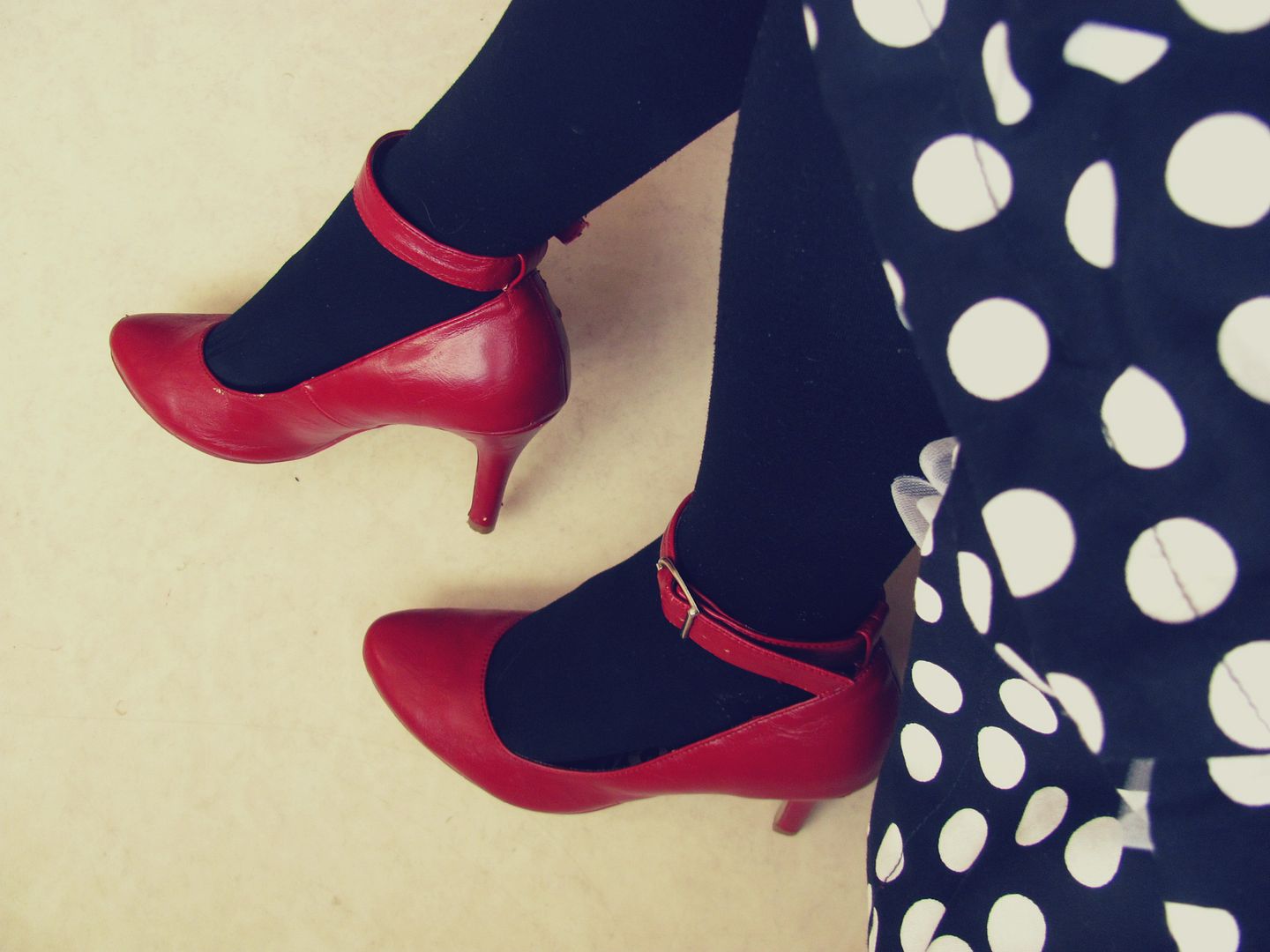 Minulla on uudet lempparikengät! Sisko oli löytänyt nämä kirpparilta kahdella eurolla, ja osti sitten minulle. Olen etsinyt täydellisiä punaisia korkokenkiä, ja mikä onkaan parempaa kuin korkea korko, leopardikuviota ja juuri tuollainen tumman punaisen sävy. Tykkään! Nyt minulla on siihen sopiva kirjelaukkukin.
Pääsiäisloma alkaa torstaina, jolloin lähdemme pitkästä aikaa Nurmekseen. En ole käynyt kotopuolessa joulun jälkeen ollenkaan, joten nyt olisi hyvä sauma. Käväisemme porukalla myös Nurmeksen "ah-niin-ihanaa" yöelämää tsekkaamassa perjantaina. Saa nähdä, mitä tai ketä näemme tällä kertaa. Viime kerrasta on tosiaankin aikaa vuosi ellei ylikin. Ja se oli kamalaa :D
(Translation: I have new favourite shoes! My sister found these for me from the flea market. I've been looking for perfect red shoes, and what is better than high heels, leopard print, and burgundy. I love these! And I have also a colour matching purse!
Our Easter holiday starts on Thursday, and we'll head to Nurmes. I haven't been visiting my hometown since Christmas, so I think it's about time. We'll also check out the "oh-so-fabulous" nightlife of Nurmes on Friday. We'll see what will happen or who we'll meet this time. Last time was about a year ago. And it was horrible :D)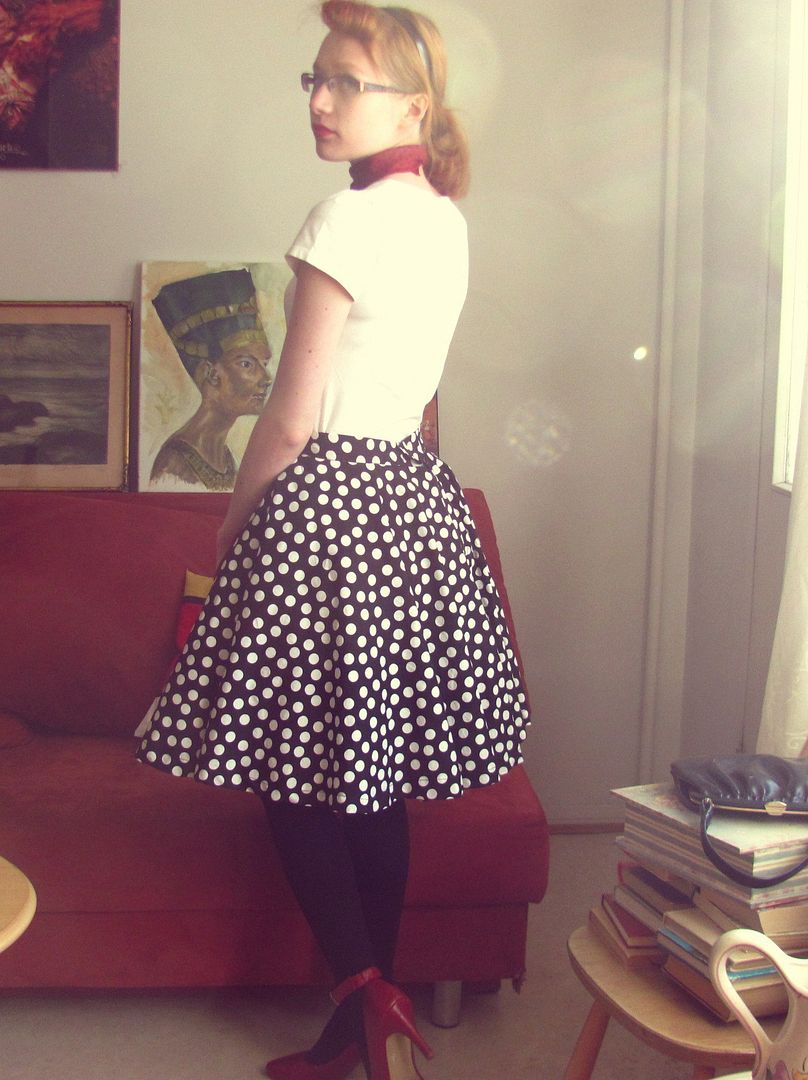 Wearing: White pin up top - thrited, Black polka dots circle skirt - made by me, Petticoat - ebay, Red high heels - thrifted by my sister, Red purse - thrifted, Red scarf - thrifted
Ostin nämä kaksi hihamerkkiä Ebaysta, ja ajattelin Rockabilly-merkin kiinnittää nahkatakkiin ja kirsikan jonkun mekon helmaan :)
(I bought these two iron on patches via Ebay, and I thought about ironing "Rockabilly"-patch to my leather jacket and that cute cherry-patch into some of my dresses :)