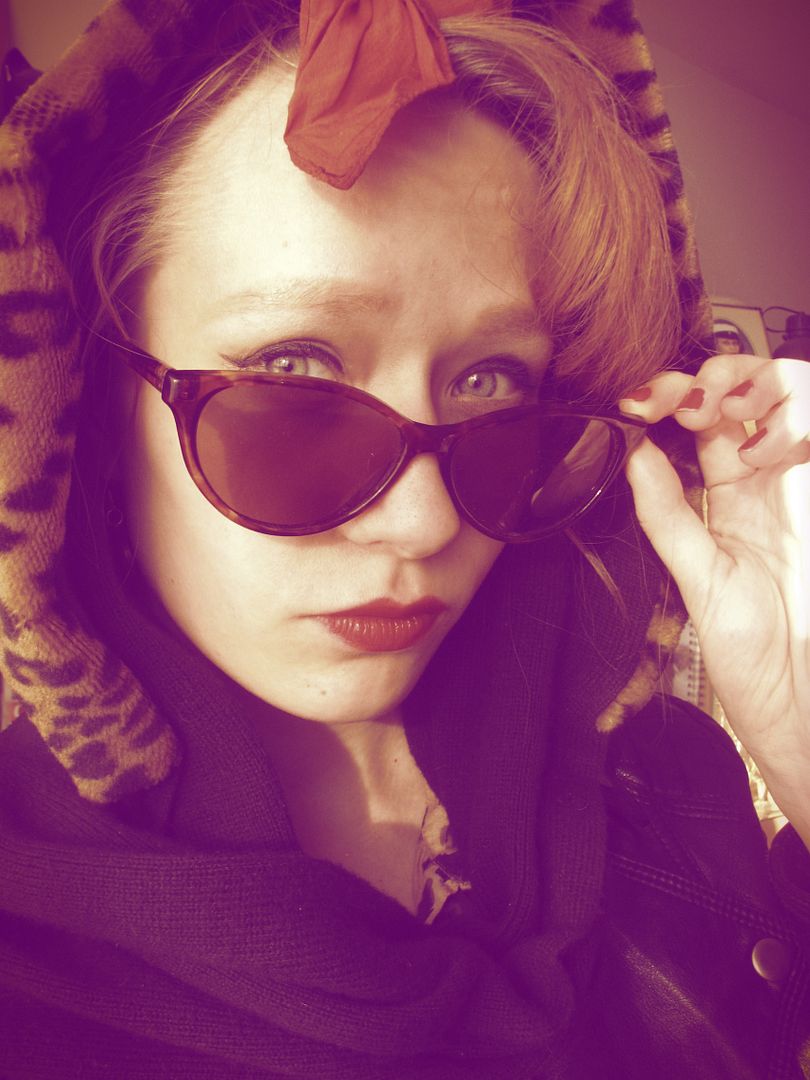 En ihan ymmärrä tätä Google readerin lopetusjuttua,vaikuttaako se jotenkin bloggerissa olevaan lukulistaan, mutta kuitenkin täytynee varmistaa, että
jos haluat jatkaa kesäkuun jälkeenkin blogini parissa
, seuraa
Bloglovinin
,
Blogilistan
tai
Facebookin
kautta. Itse siirsin jo nyt blogilistani
Feedly.comiin
! Kaikkeen täytyy varautua. Hämmentää koko juttu, mutta minkäs teet.
(Translation: I am not quite sure have I understood these news about Google Reader's end, does it mean Blogger's reading list is disappearing aswell, but anyways, if you want to continue reading my blog after June, follow my blog via Bloglovin, Blogilista or Facebook. I just transitioned my blog reading list to feedly.com. It seems like a great and easy site ! I am still quite confused about all these things, but what can I do. Gotta go with the flow.)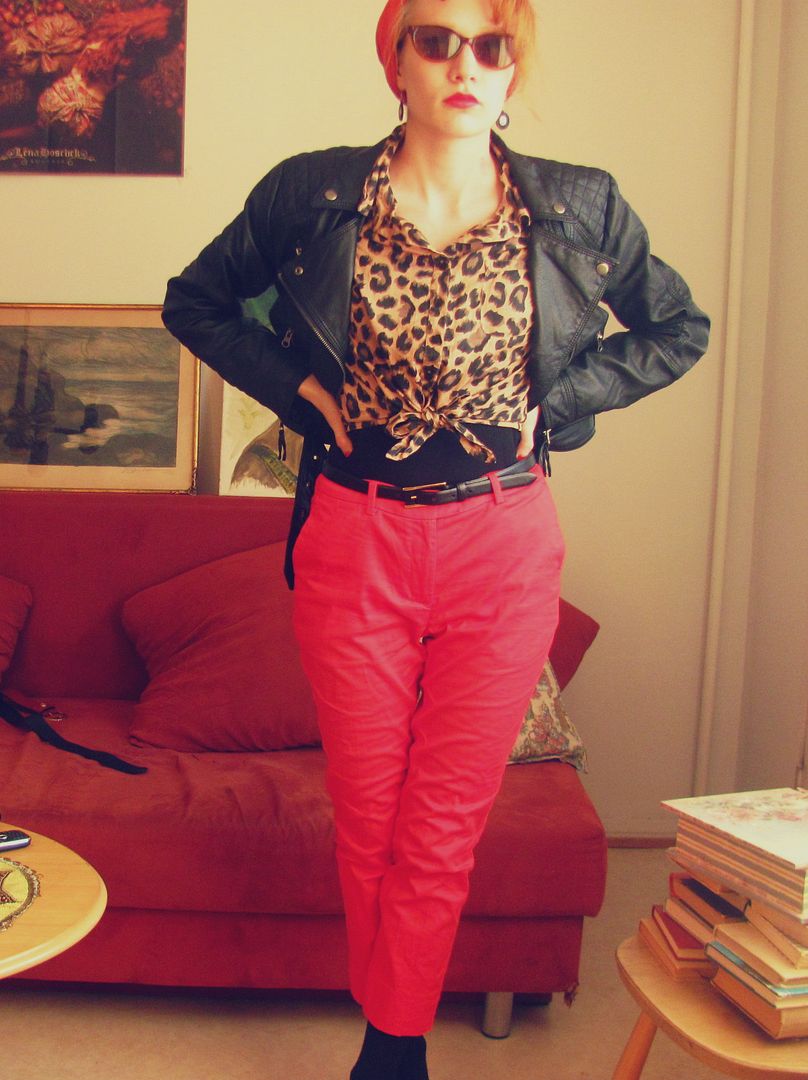 Wearing: Leather jacket - thrifted, Leopard hood - thrifted, Red pants - H&M few months ago, Leopard blouse - thrifted
Leikin tänään vähän asusteilla. Rakastan irtohuppuja, tuossa on ihana leopardireunus, tykkään tykkään! Gosh olo on kuin diivalla.
(I played with some of my accessories today! I love hoods like this. Gosh I feel like a diva.)