Talviloma on lopuillaan ja huomenna takaisin ompelukoneiden ääreen. Ja mikä parasta, viikko enää Pyhän Patrikin juhliin! Ajattelin käydä joku päivä etsimässä vihreää tai teemaan sopivaa kangasta ja ommella vaikkapa kellohame. Hatut meillä jo onkin valmiiksi, viime vuodelta. Harmittaa vain, ettei tänä vuonna pääse juhlimaan irkkupubiin.. Mutta ehkä irkkutunnelmaa saisi tänne kotiin Irish Coffeen ja irkkujammailun voimin :)

(Translation: My winter holidays are now over and tomorrow, it's back-to-school time. The best thing is, only a week left to our St. Patrick's day party! I think I'll try to search for some green/theme appropriate fabric and sew myself a skirt. The hats we already have, from last year. I am so sad that this year we cannot party in an Irish pub.. But maybe we'll get some Irish atmosphere here with Irish coffees and great music:))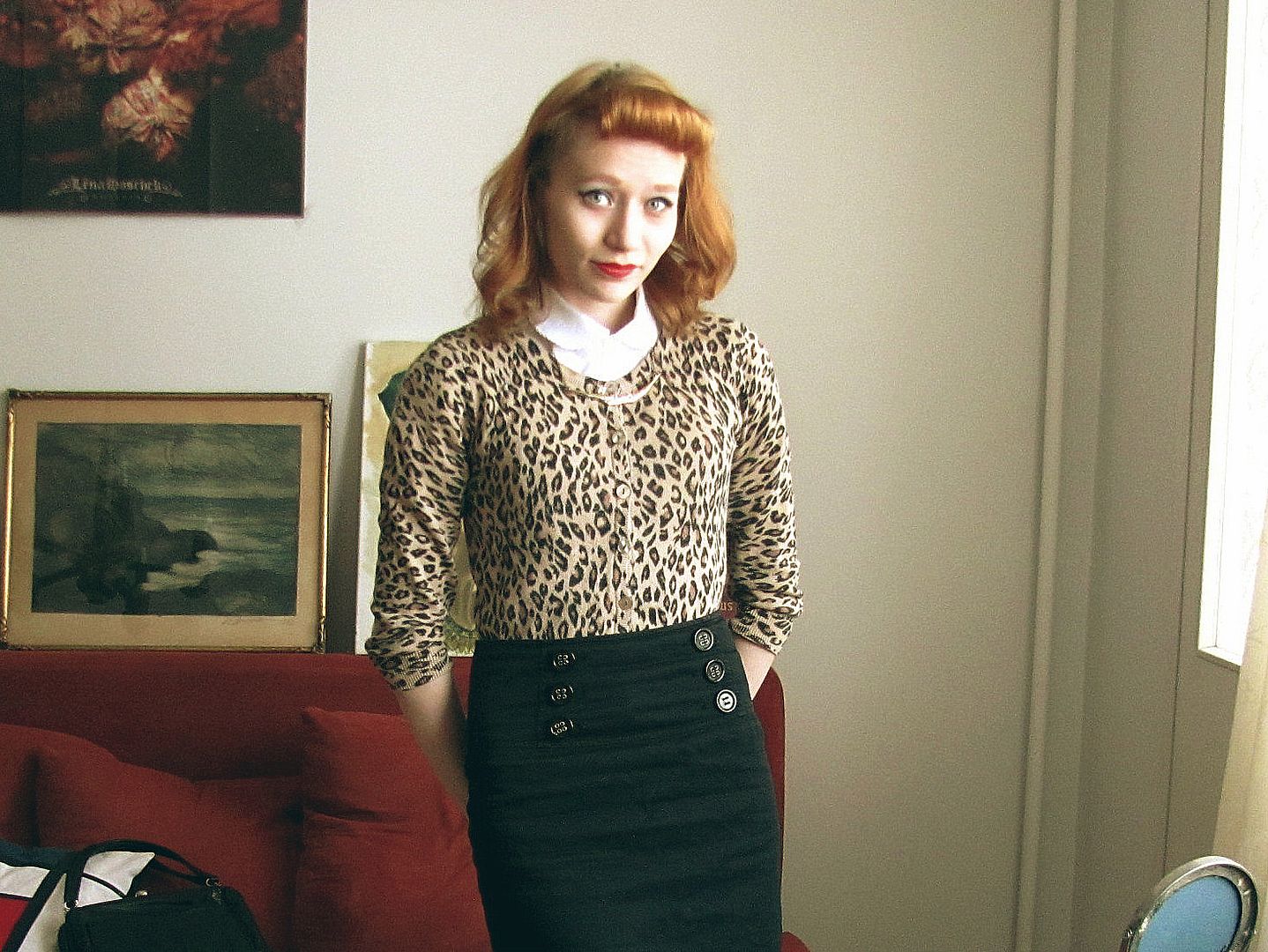 Wearing: Thrifted, as usual. Except necklace is from Glitter.
Tänään asu oli aika arkinen. Luulisi, että lomalla jaksaisi enemmän panostaa pukeutumiseen, mutta ehei. Inspiraatio ei ole iskenyt. Kunpa koulun alkaessa alkaisi taas löytää uusia puolia vaatekaapin uumenista?
(Today my outfit was very casual. I thought that on my holidays I would have more time to concentrate on looks, but no. I haven't had much inspiration. I hope that next week, I'll find something new from my wardrobe.)