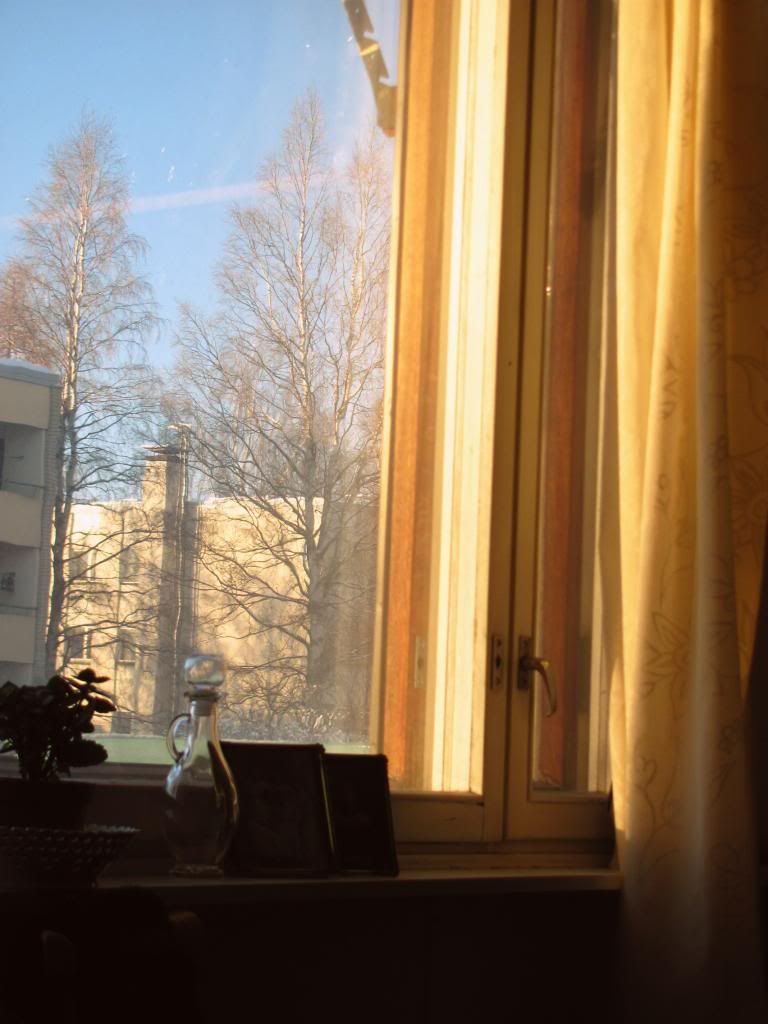 Photobucketilla on teknisiä ongelmia, eikä kuvat näy vaikka rupesin Pro-käyttäjäksi ja minulla ei ole bandwidth rajaa. Ongelmaa hoidetaan ja toivottavasti kuvat näkyvät pian! Avasin itselleni uuden tilin photobucketiin, että edes nämä uusien postausten kuvat näkyvät. Ärsyttää, mutta minkäs teet.
(Translation: Photobucket is having technical issues and my pics are not visible, even though I went pro user and I shouldn't have a bandwidth limit. They are taking care of the problem and I hope my pics will be seen as soon as possible!! I opened a new account to photobucket so I can at least show pics in my newest posts. I am so pissed off, but what can I do.)
Maaliskuun ensimmäinen, virallisesti kevät. Eilen paistoi ihanasti aurinko, mutta ulkona oli jäätävän kylmä. Kevättä rinnassa taitaa olla, kun viinirypäleet maistuivat ihan kesältä, ja olen kyllästynyt käyttämään montaa vaatekerrosta. Muutaman kuukauden kuluessa aion muuttaa parvekkeen todella nätiksi, ja viettää siellä kuumia kesäpäiviä rentoutuen, lukien, kuunnellen musiikkia, juoden..
Ja joo, tajusin etten pysty pitämään alkoholilakkoa tässä kuussa niin kuin piti. Pääsiäissuunnitelmat unohdin täysin ja eilen suunnitelmat muuttuivat ja eksyinkin viihteelle kavereiden kera. En yllättynyt ollenkaan tästä, olo on säälittävä ja hävisin haasteen Joonakselle heti ensimmäisenä päivänä. Jospa kuitenkin tässä kuussa juhliminen olisi vähempää kuin aiemmin..?
(1st March, it's spring officially. Yesterday there was a beautiful sunlight, but it was freezing outside. I am definitely in the mood for warm days, the grapes tasted like summer and I am sick of wearing many layers of clothes. In few months I will make our balcony as pretty as it ever can be and spend some nice, hot summer days relaxing there, reading, enjoying music, drinking..
And yeah, I can't keep my alcohol strike this month, I totally forgot our Easter plans and yesterday's plans changed and I went to have fun with friends... I am not surprised at all, but I feel like a moron because I lost the bet to Joonas immediately, first day of the month. I still hope I won't party as often as previous months.)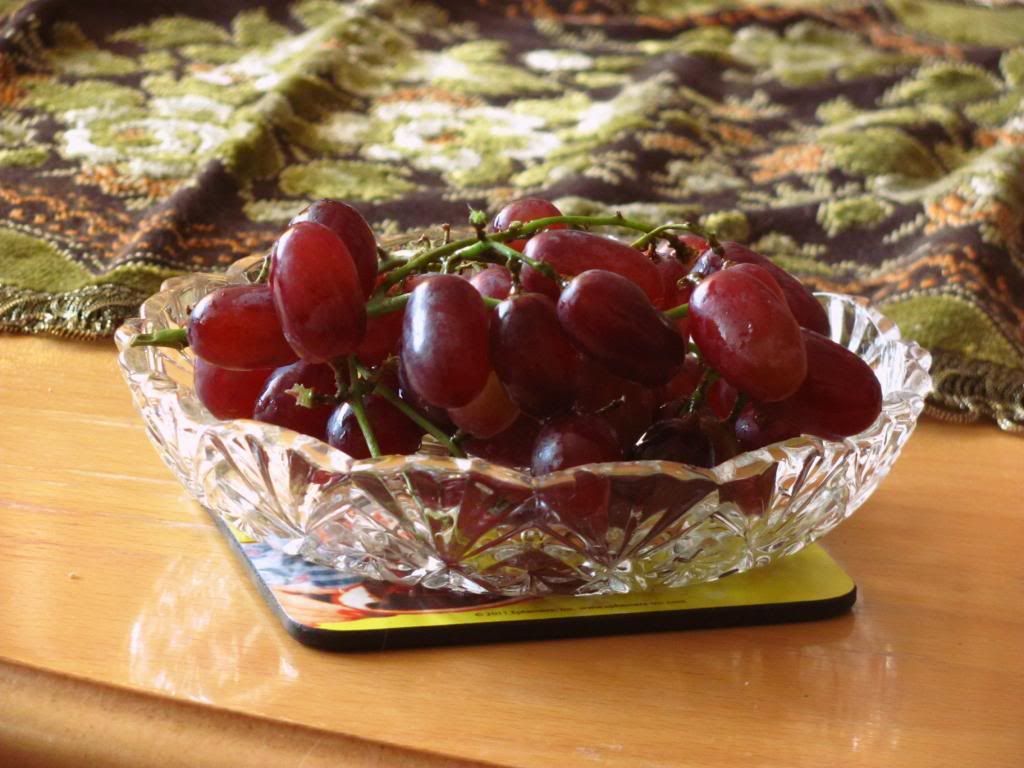 Your's sincerely,
Sara