Löysin tämän ruoka-aiheisen (pöytäliina)kankaan Fidasta jo parisen kuukautta sitten, ja ajattelin sen olevan loistava kellohameeseen. Sain vasta nyt hameen valmiiksi, enkä malta odottaa kevään tai kesän ensimmäisiä grillijuhlia, sillä tämän ihanan hamosen aion ehdottomasti pistää ylleni! Ihan nälkä tulee ajatuksestakin. Grillijuhlat ovat nimittäin parasta, kun on syömiskelpoista ruokaa, hyvät juotavat ja loistava seura. En malta odottaa kesää!
(Translation: I found this cute fabric from the thrift store couple of months ago, and thought it would be awesome for a circle skirt. I finished the skirt today and now I can't wait for the first grill parties on spring or on summer. I will definitely wear this skirt! Oh I become so hungry just thinking about any grill parties I've joined during the past few years. They are the best if there's eatable food, good drinks and fabulous company. Can't wait for summer!)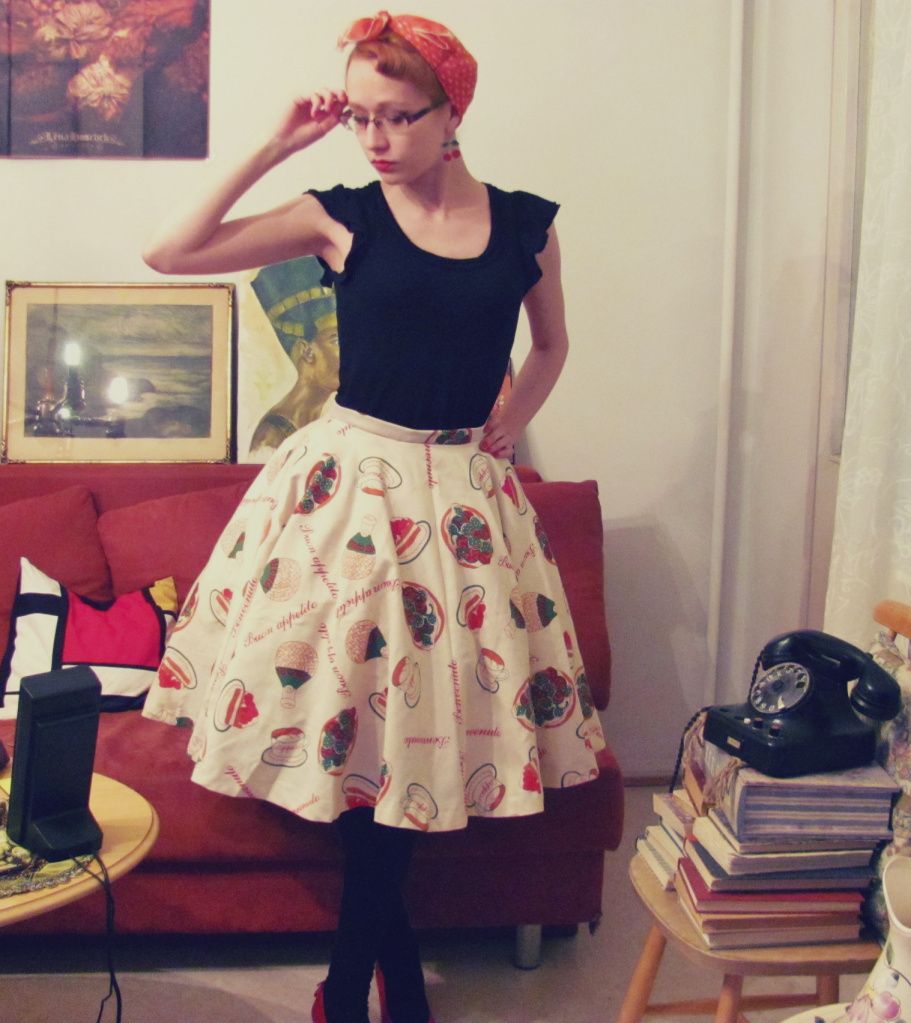 Olen perjantaihin asti nyt yksin, koska Joonas lähti työreissulle. Sain Joonakselta salasanan, että pääsen Diablo III:sta pelaamaan, joten luulen, että sen ja tämän blogin parissa menee nämä päivät. Toivottavasti aika kuluu nopeasti! En viihdy yksin.
(I am alone at home until friday, because Joonas went for a working trip. I got a password from him so I can now play Diablo III, so I think that I will be playing the game and writing my blog these next few days. I hope that the time flies as fast as possible! I don't feel comfortable being alone.)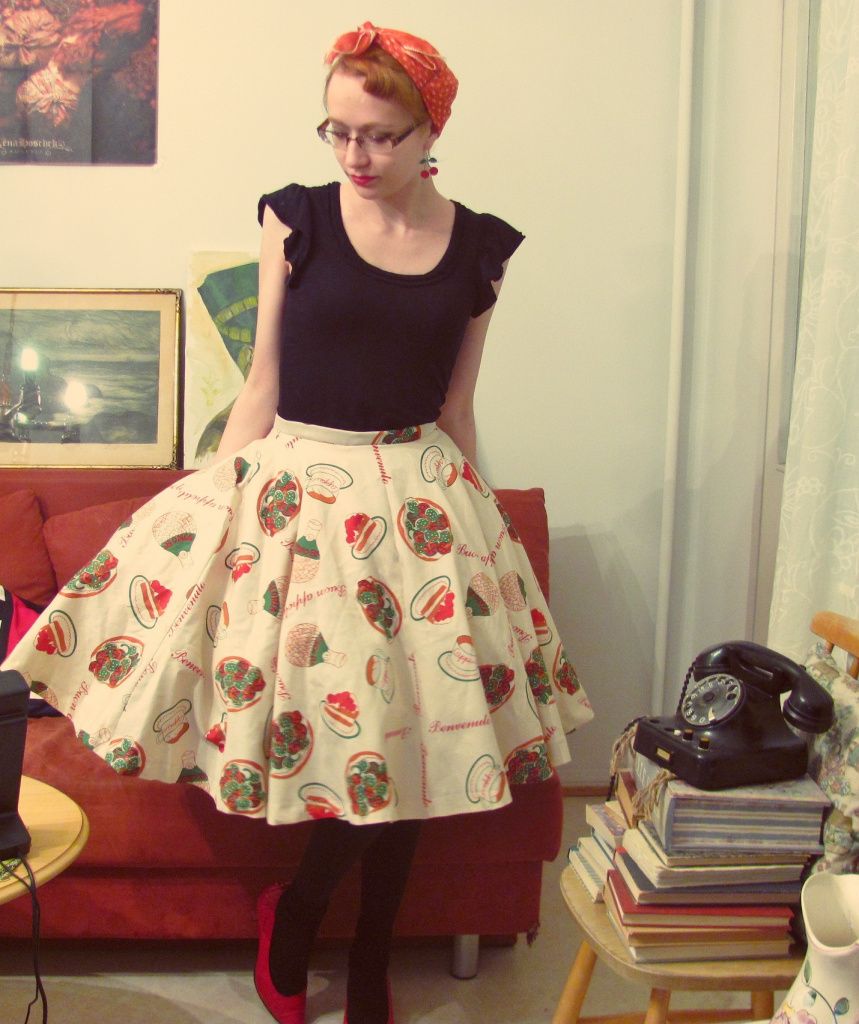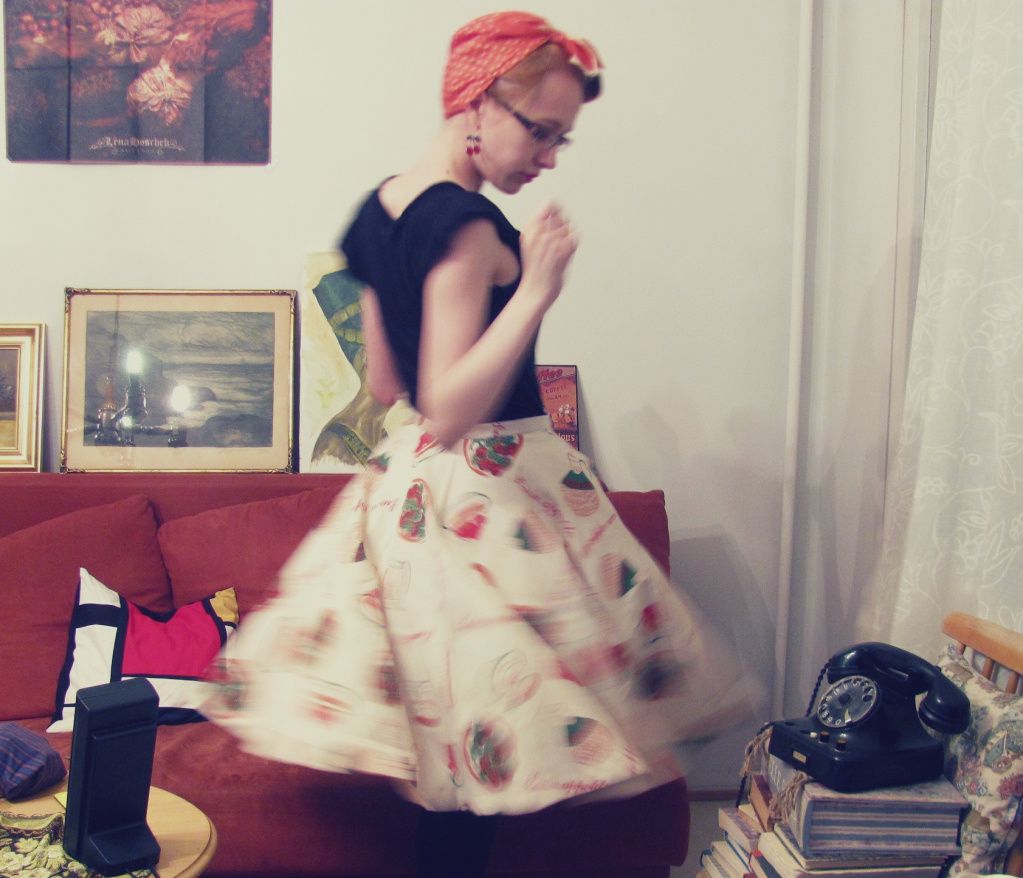 KISSES!