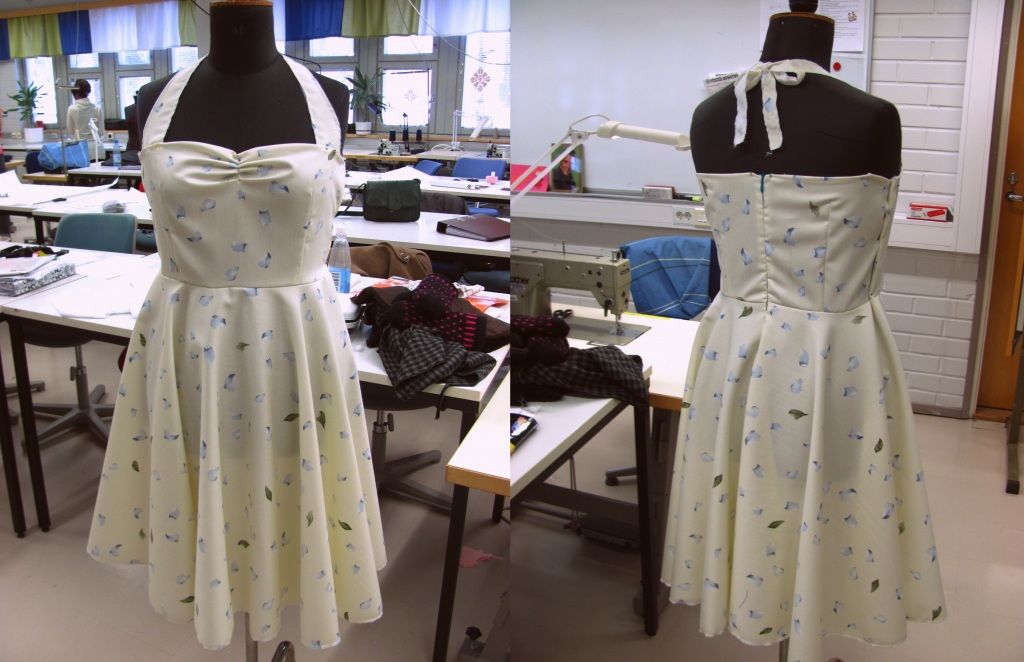 Kuten olette mahdollisesti lukeneet, teen koulussa mekon asiakastyönä ystävälleni Reijalle 50-luvun henkistä halterneck mekkoa täyskellohelmalla. Olen saanut proton nyt ommeltua ja enää se pitää sovittaa. Olen todella ylpeä itsestäni, vaikka protoa täytyykin muuttaa ja en ollut kaavaa tehnyt juuri siten miten pitää. Yläosaan tulee eri kankaasta kaitale, ja en ollut kaavaa kuositellessa sitä muistanut ottaa huomioon. Malli on onneksi suunniteltu, eikä mahdotonta toteuttaa.
(Translation: As you have propably read from my previous posts, I am sewing a dress as a school's customer work to my friend Reija. It is going to be a 50s inspired halterneck dress with a full circle. I have sewn a prototype already and now we need to try it on. I am proud of myself, though we need to modify it - a lot - and the basic pattern I modified wasn't quite what it should have been. BUT, we know the model, and it is not impossible to accomplish.)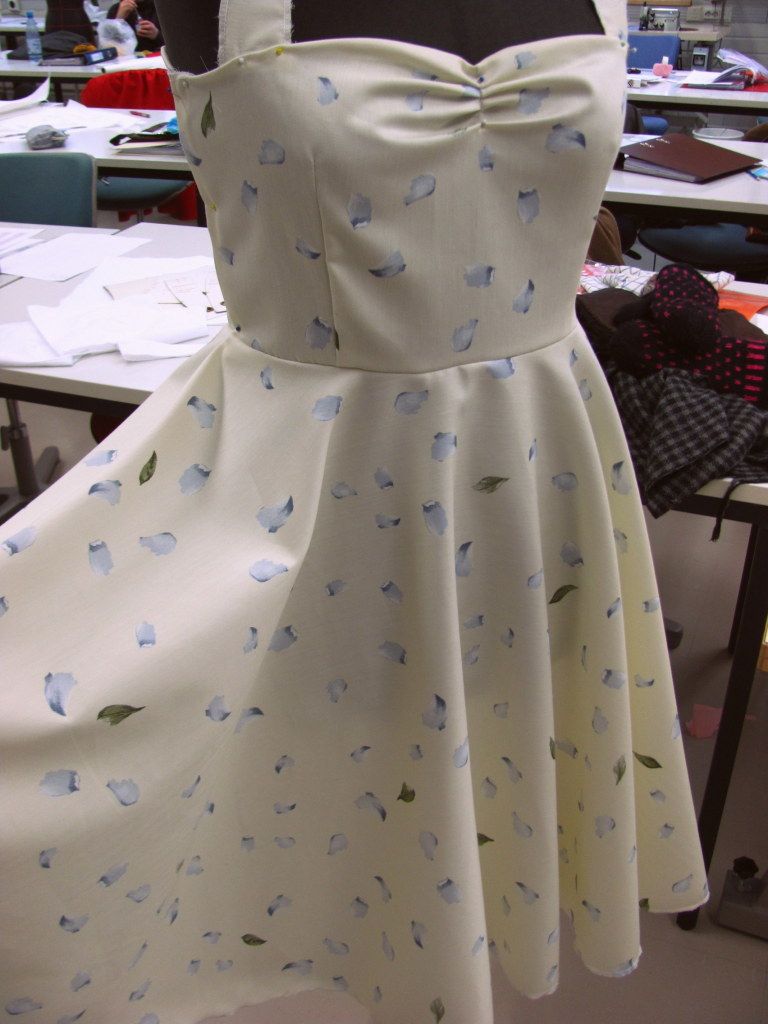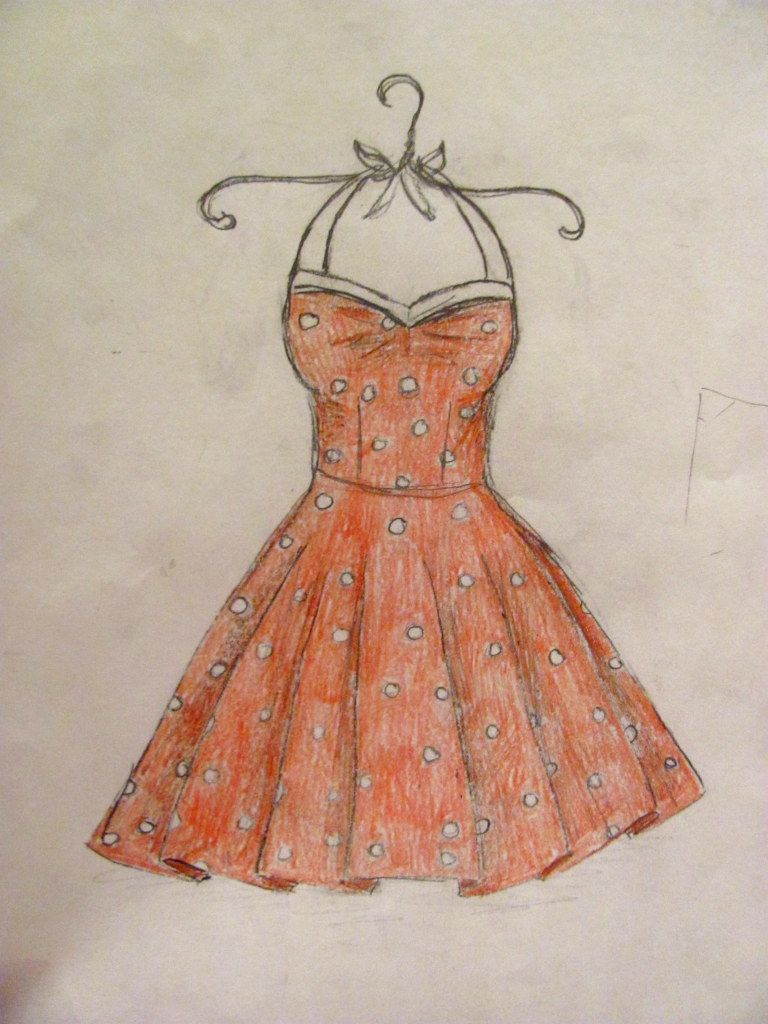 Suunnittelemani mekko. Tällainen siitä on tarkoitus syntyä. Aiomme käyttää tuollaista pilkullista puuvillakangasta.
(The dress I designed. I hope it will end up looking like this. We will use that kind of cotton fabric too.)
Have a nice day!