Tämä päivä on ollut ihana!
Koska en voi Joonaksen reissun takia viettää ystävänpäivää 14.2 hänen kanssaan, päätettiin sitä viettää jonain toisena päivänä, ja Joonashan se tietenkin halusi minut yllättää juhlimalla sitä jo tänään :) Hän vei minut Houkutukseen yllärikakkukahville, ja Pizzeria Veronaan syömään. Oli todella mukavaa Sain myös pullon lemppari punaviiniäni, jota aion nauttia Putouksen aikana.
(Translation: What a lovely day!
Because I can't celebrate Valentine's day with Joonas on 14th February, we decided to celebrate it some other day. And Joonas was sweet and surprised me today by taking me first for a coffee and cake, and then we went to Pizzeria Verona :) I had a lovely time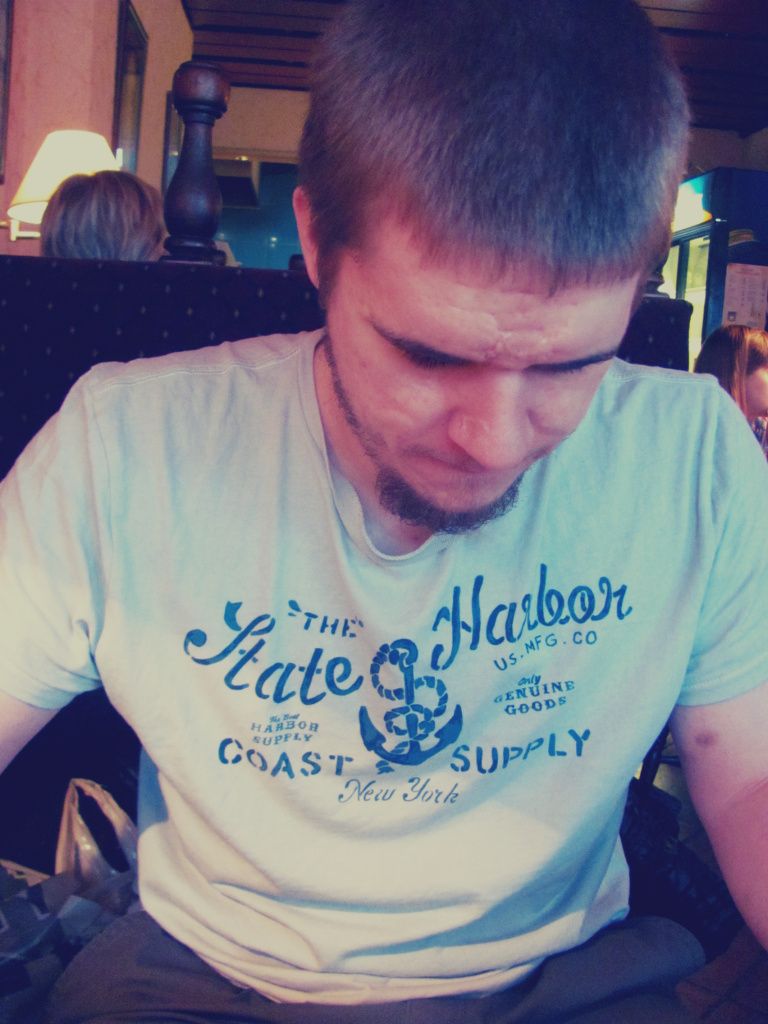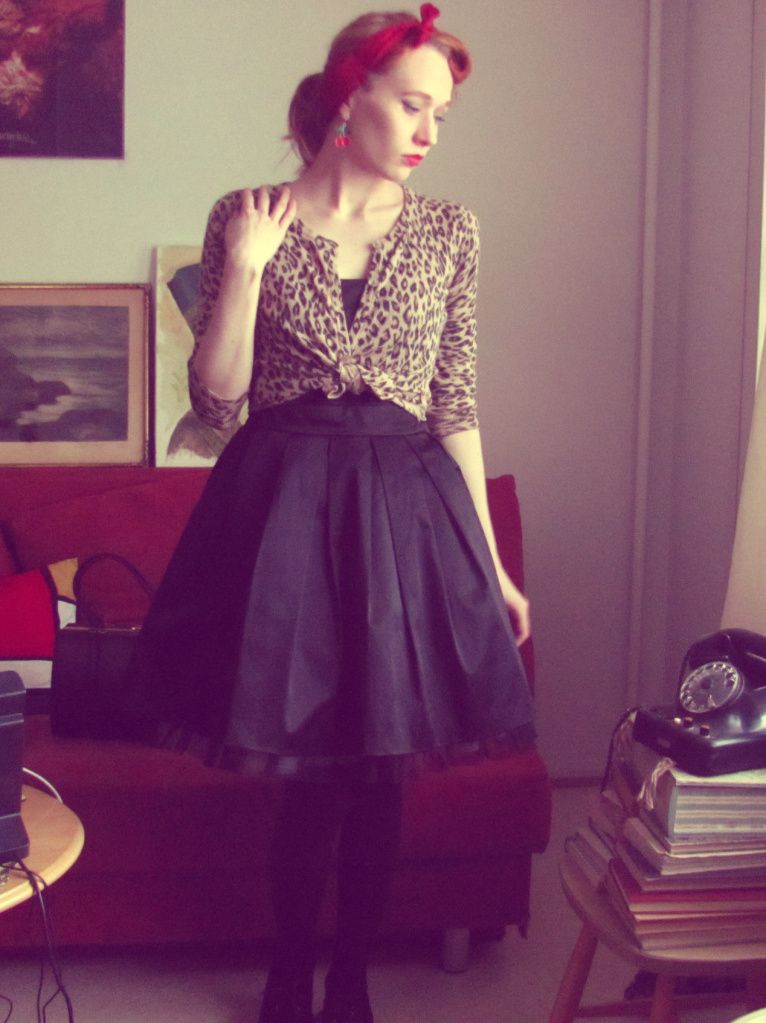 Wearing: Leopard cardigan - thrifted, Black circle dress - H&M couple of years ago, Black creepers - Ebay, White petticoat - Ebay, Red headscarf - thrifted, Cherry earrings - Cybershop (souvenir from my sister)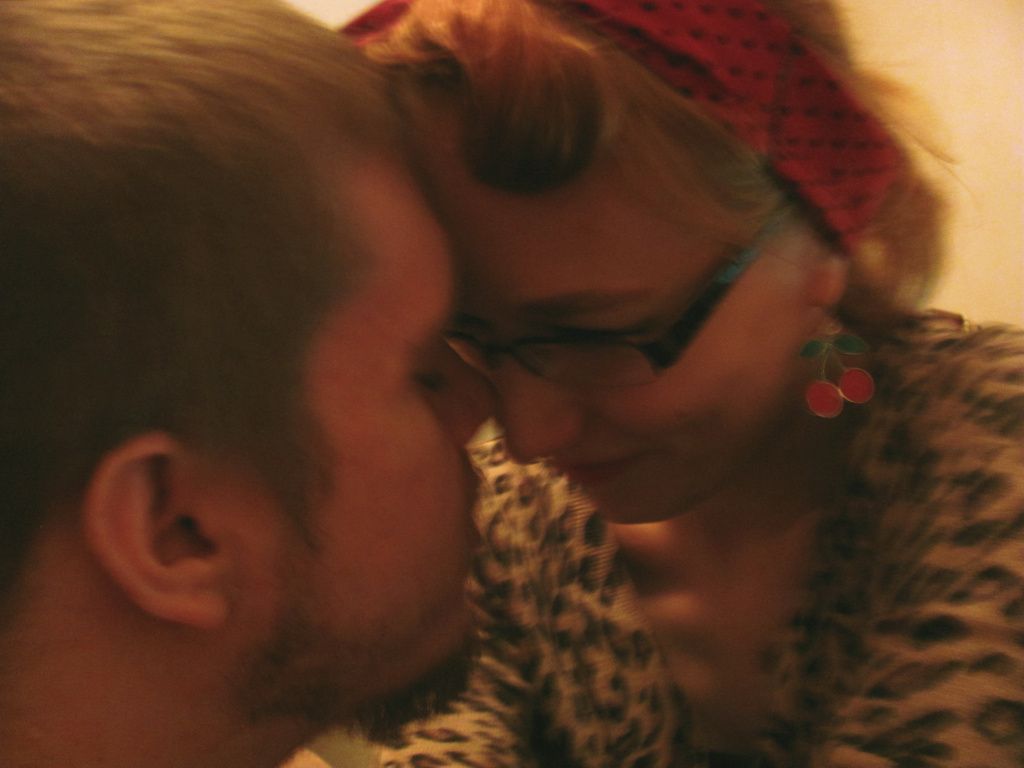 Haluan myös näyttää teille nämä retrot, punaiset korkokengät, jotka löysin kirpputorilta! Ne sopivat täydellisesti (ja minulla ei tosiaankaan koskaan pysy perusavokkaat jalassa) ja maksoivat vain 10 senttiä... o_o Nuo yksityiskohdat ovat upeita.
(I also want to show you my newest finds, these red retro high heels, which I found from the flea market! These fit me perfectly, and usually these kind of shoes always slip from my feet. And what these cost? only 10 cents! Those details are divine.)
Kisses!!