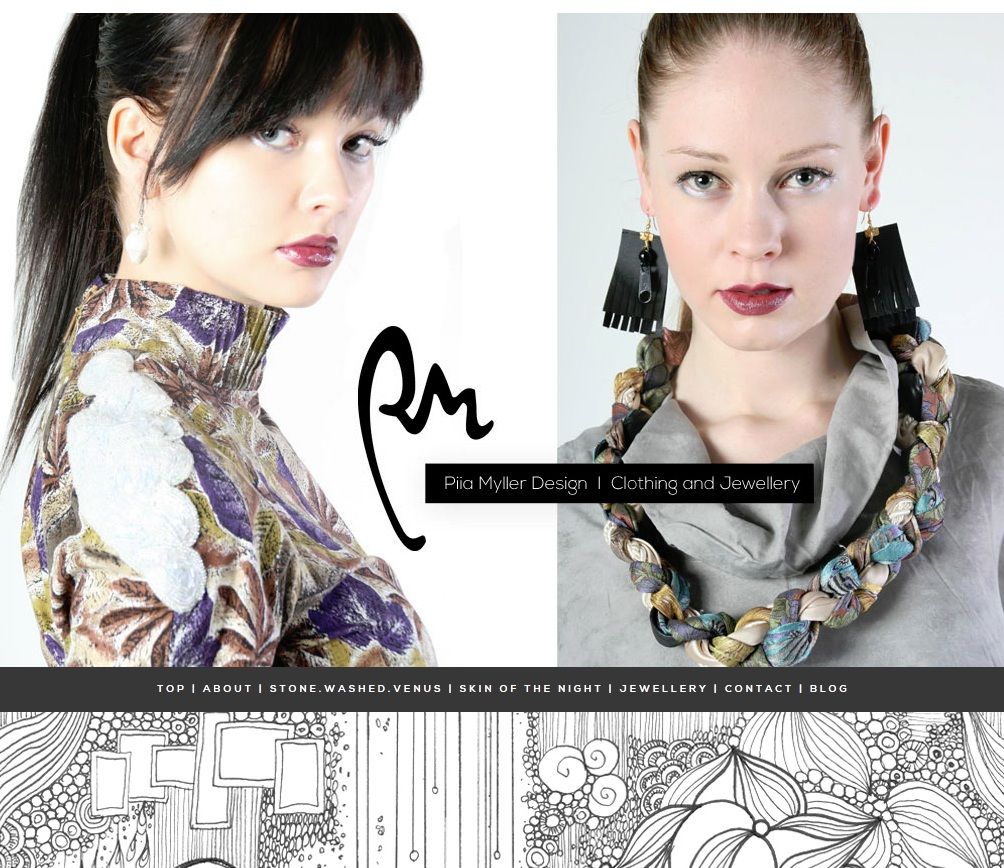 Ystäväni Piia on lahjakas muotoilija. Hän suunnittelee upeita koruja ja vaatteita runoilun ja taiteen ohella, ja hänen mielikuvituksensa tuntuu olevan rajaton!
Minäkin voin ylpeänä todeta, että kehyksissä komeilee yksi Piian ihana minulle omistama runo, ällistyttävällä kuvituksella (geez sen arvo nousee vielä..;)
Hän on hullu, magee nainen - luovalla tavalla!
Ja nyt hän on vihdoinkin saanut omat, persoonalliset nettisivunsa, joihin kannattaa tutustua!
Sivuilla löytyy blogi sekä uniikkeja mallistoja ja upeita koruja, maagisin luonnosteluin
(Translation: My friend Piia is a very talented designer. She designs jewels and clothings, as well as writes poetry and creates art. Her imagination - seriously - has no limits!
I am so proud to say that I have one of his creations in frames, a poem she dedicated to me, with spectacular illustrations.
She is one crazy, cool woman - in an artistic way!
And now she finally has her very own website, you might want to check it out!
You can find there her blog, cool unique collections and amazing jewellery, with magical illustrations.
Siinä teos, jonka Piia teki minulle! Komeilee hyllyn pää

llä :)
(Here's the poem illustrat

ion

she made for me! I
keep it on my bookshelf:)
pic taken by me
Have a creative day, all you folks

!