Nyt alkaa lakko.
Maaliskuussa jätän pois alkoholin, karkit ja vaatteita saan ostaa vain 10 eurolla. Tai no, totta puhuen, St. Patrickin päivää juhliessa minulla on lupa rellestää ja nauttia Irish coffeet ja irlantilaista olutta, mutta muuten ei tippaakaan. Toivon todella, että pystyn tähän. Joonas on mukana myös, haastoimme toisemme. Luulen, että vaikeinta tulee olemaan 10 euron budjetti. Olen tuhlari, ja sen on loputtava - tai edes vähennyttävä. En tarvitse uusia vaatteita koko ajan. Voin ommella uusia, tuunata vanhoja, korjata niitä.
Tänään on viimeinen päivä herkuille ja drinkeille. Suuntana siis lähipubi illalla.
Nähdään!
(Translation: On March, I will not drink alcohol, eat sweets and I will have a 10€ budget for buying clothes. Oh well, on St. Patrick's day I have a permission to drink my Irish coffees and beer, but that's enough. I hope I can do this. Joonas is in too, we challenged eachother. I think the hardest thing will be keeping the budget. I am a terrible spender, and it have to stop. I don't need new clothes all the time. I can sew them myself, alter my old ones, fix them.
As this is the last day for sweets and drinks, we'll head to the nearest pub in the evening.)
See you!)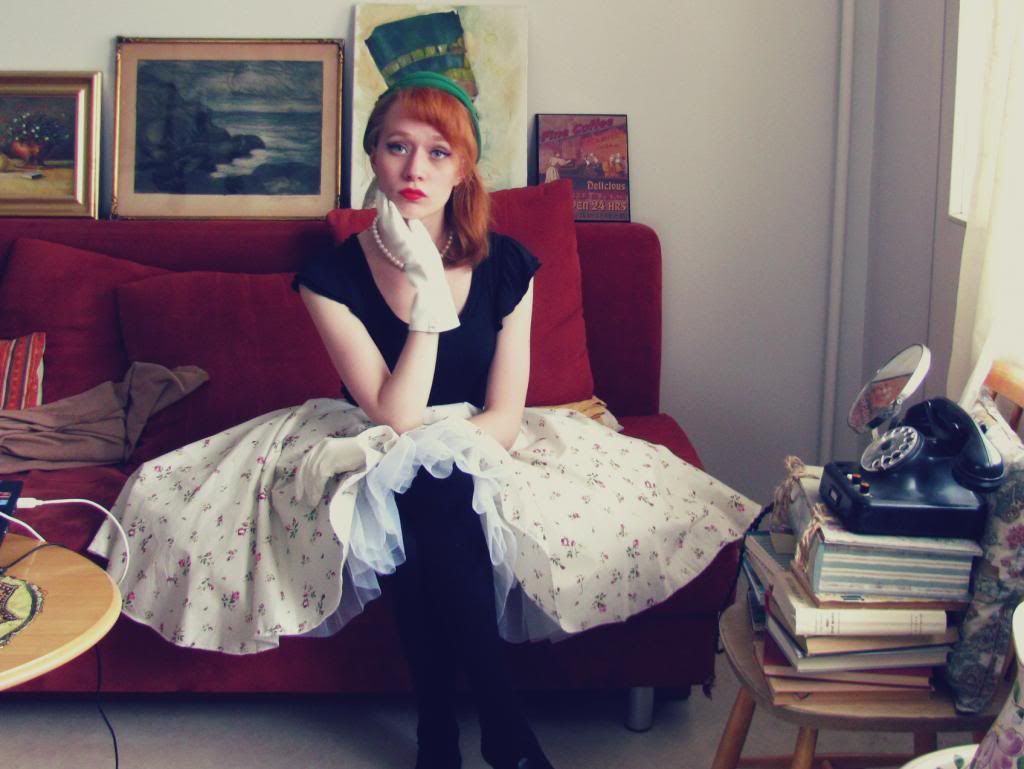 Wearing: Green vintage hat, Circle skirt made by me, Petticoats from Flora wedding (ebay), Gloves vintage, T-shirt thrifted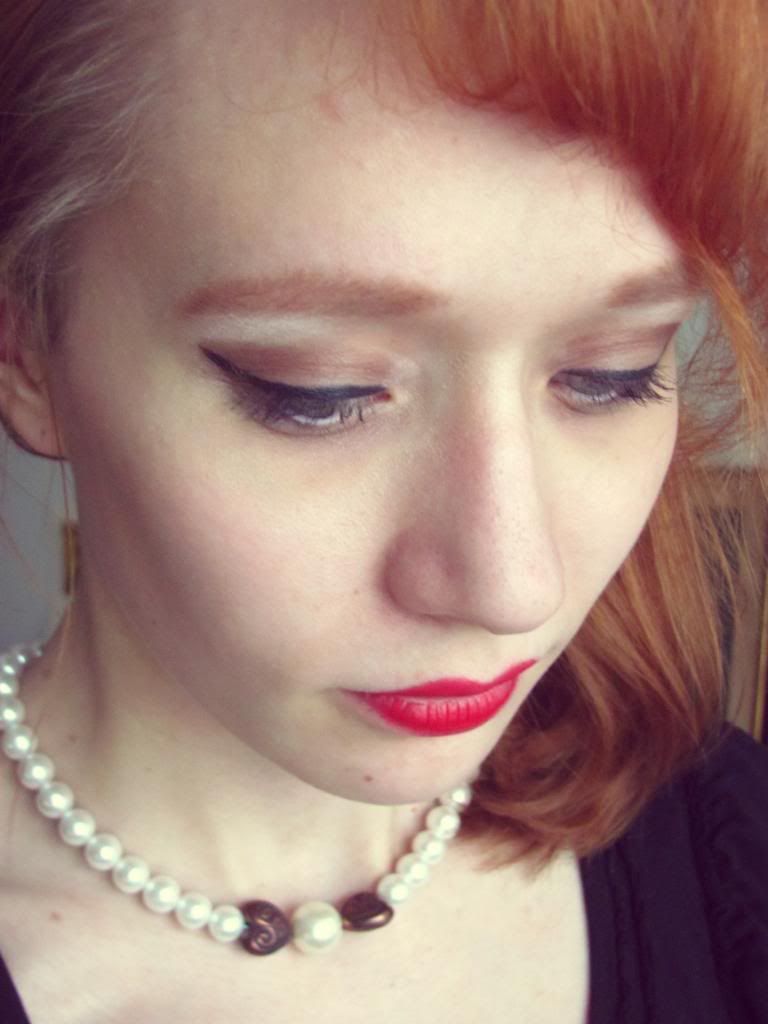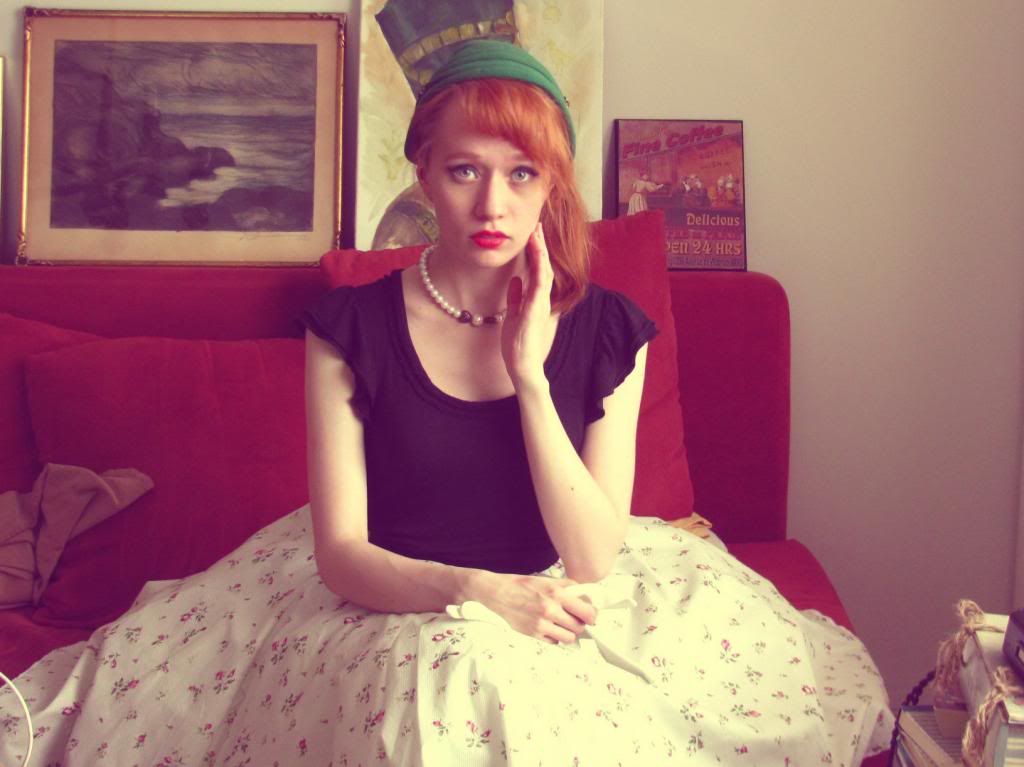 Have a great evening!