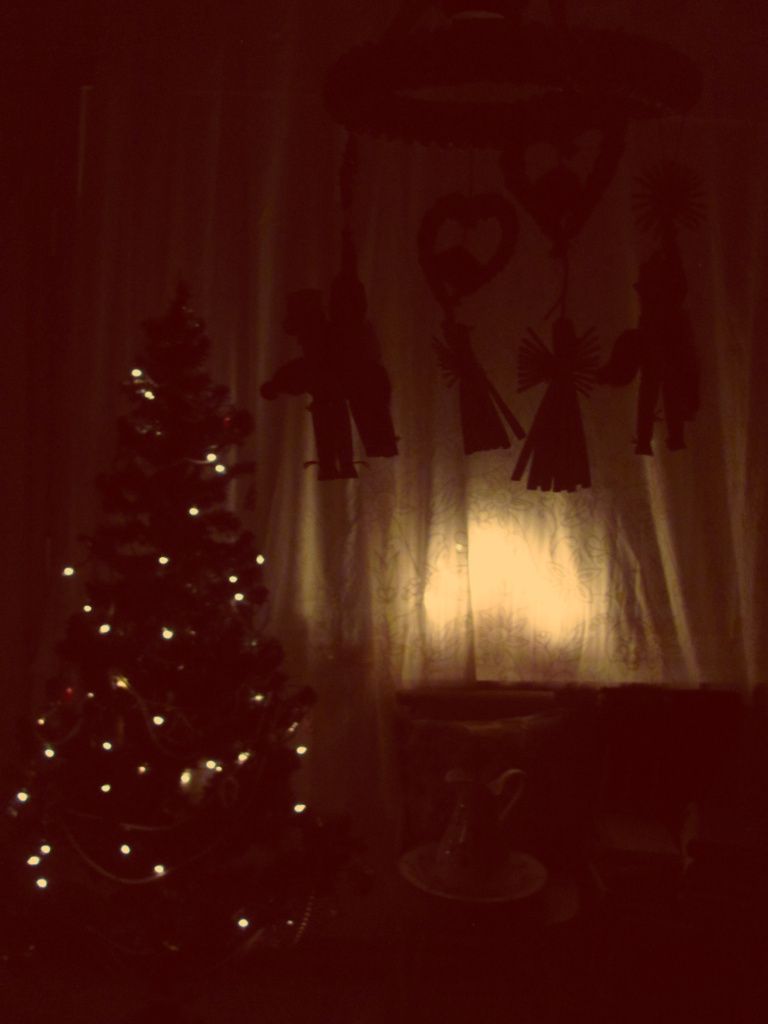 Vanhempani toivat minulle tänään tekokuusen Nurmeksesta.
He aikovat tänä jouluna vaihtelun vuoksi hankkia aidon kuusen olohuoneeseen, joten
minä sain tuon tekokuusen koristamaan meidän kotiamme. Halusin siihen välttämättä
perinteisiä olkikoristeita! Äiti toi myös erilaisia muoviomenoita koristuksiksi, mutta latvaan
tähteä ei minulla ole ainakaan vielä. Myöskään mitään nauhoja eivät tuoneet, joten kekseliäänä
tyttösenä asettelin tekokuusen oksille kaikki kaulakoruni. Mukana niin helminauhoja kuin ketjujakin!
Hyvältä se näyttää noinkin. :)
Täällä on niin ihana tunnelma!
(Translation: My parents brought me this fake christmas tree from Nurmes. They
are going to get a real spruce this year to the living room, so we got this fake one. I wanted to
decorate it with traditional straw decorations! My mom also brought me some plastic apples,
but a tree top star I have to look for myself. They also forgot to bring me some ribbons,
but then I realised I could use my necklaces! Pearl necklaces, chains..!
I think it looks great that way! :)
I really love the atmosphere here!)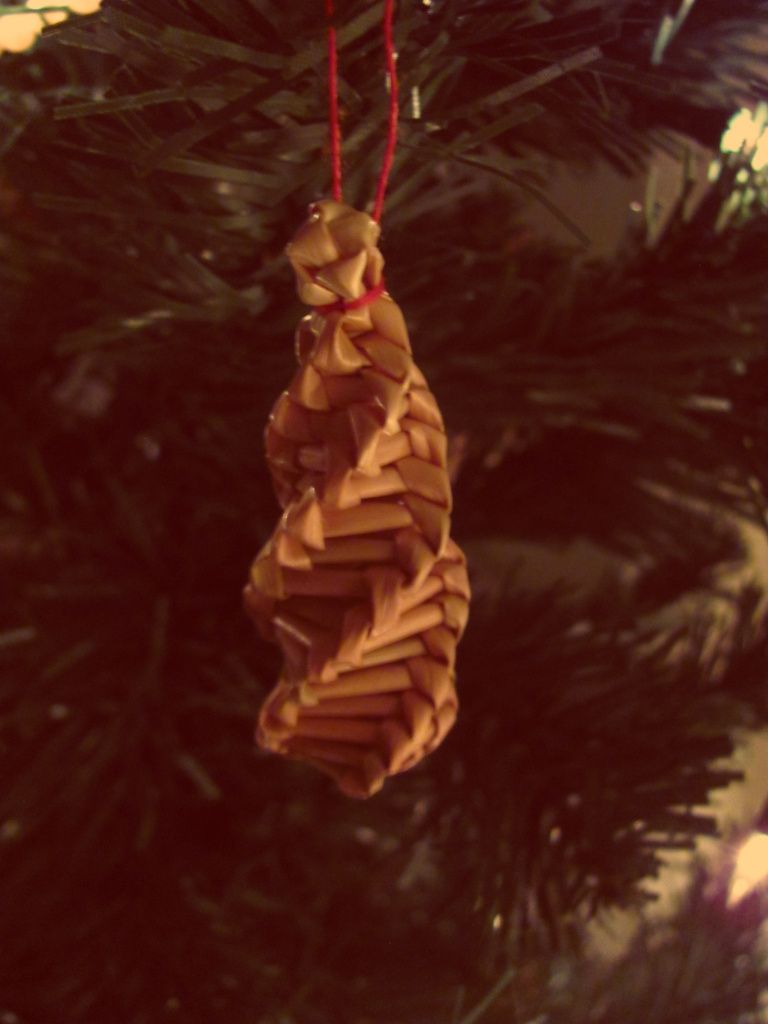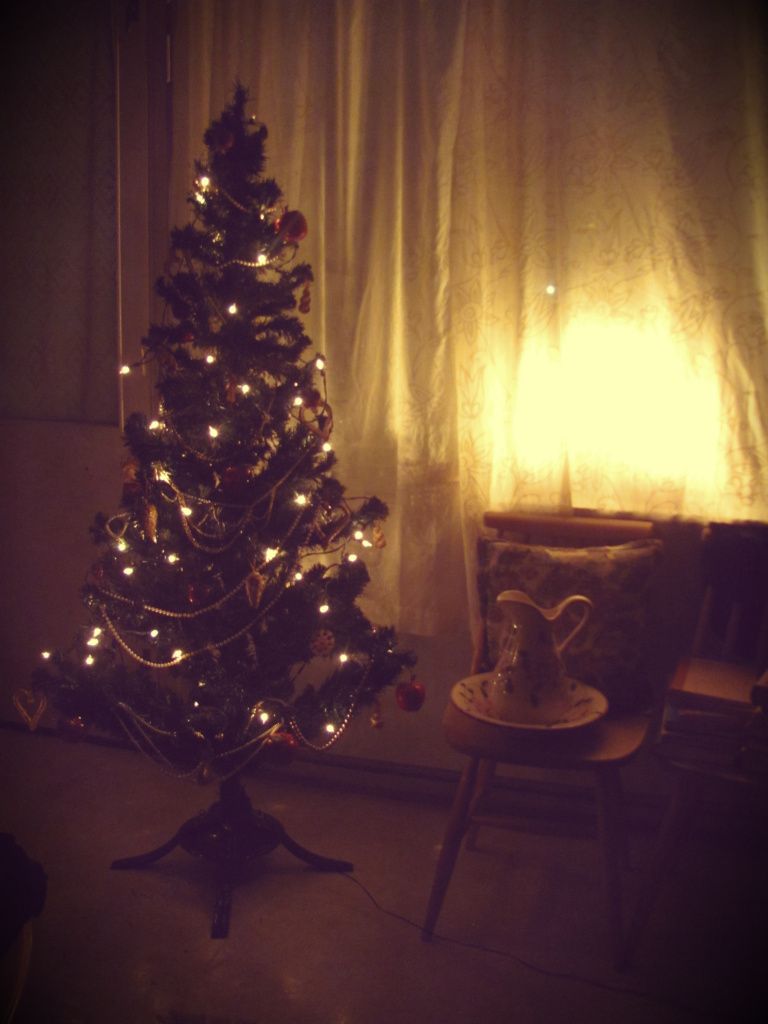 Vietän joulun kotona Nurmeksessa. Joonas tulee mukaan, juhlistamaan joulua
minun perheeni kanssa. Tuleehan tästä hivenen erilainen joulu kuin aikaisempina vuosina,
vanhemmatkin töissä, mutta eiköhän kaikki suju hyvin. Olen niin innoissani ja niin kiitollinen, että
voin viettää joulun Joonaksen kanssa!
(I will spend the christmas eve at home in Nurmes. Joonas will come with me too, to celebrate that
day with my family. X-mas will be different this time comparing to the previous years, as my
parents are at work too, but I believe everything will go well. I am so excited, that I can spend this
the most beautiful time with Joonas!)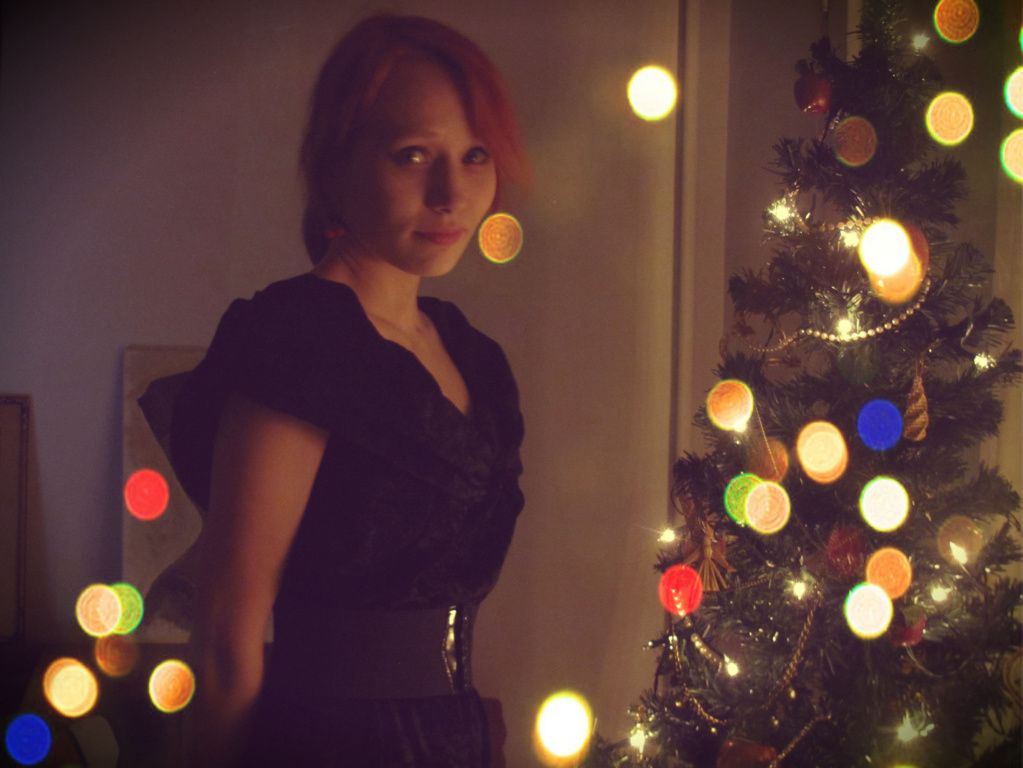 Minulla on ylläni samettinen pikkumusta, ehkä 80-luvulta. Hassuinta on se, että se on
5 kokoa liian suuri! Aion tietenkin pienentää sitä hieman, mutta kyllä sitä pystyy yllä pitämään
näinkin. :)
(I am wearing a velvet coctail dress, propably 80s. The funny thing is, that it's 5 sizes
bigger than my actual size! I am going to make it smaller, though it actually is wearable now..!)