Tervehdys,
toivottavasti voitte kaikki hyvin. Anteeksi postausten vähyys taas. Olin Nurmeksessa yhden yön
hampilääkäriajan takia ja kamera jäi pikkujouluissa siskon luokse, joten postauksia en ole ehtinyt
tekemään. Vietin oikeastaan kahdet pikkujoulut. Perjantaina juhlimme siis siskon luona, lauantaina
oli käsitymuotoilijoiden pikkujoulut (olin kutsuttu vaikka vaihdoinkin jo alaa:).
Tässä postauksessa kuitenkin asua! Puin ylleni tänään pari vuotta sitten ostamani leopardijakun, sillä
se on ollut vain kerran aiemmin ylläni. Se on niin suloinen, ja elegantti! Olisin mielelläni
pistänyt ylle leopardia päästä varpaisiin, mutta leopardikorkkarini ovat rikki! Niistä irtosi tänään
koulumatkalla pohja... Nyyh.

Tämä on muuten 500:s postaukseni! Pienet sille!
(Translation: Greetings,
I hope you are doing well. Sorry for lack of posts! I spent one night in Nurmes because I had a dentist
appointment, and I left my camera to my sister's apartment during her pre-christmas party.
I actually had two parties, the other one was at my sister's, the other one was for hand crafts
designers (I was still invited even though I am not studying with them anymore).
But, in this post I will show you my outfit! I wore my leopard jacket which I got couple of years ago.
And I have wore it once before. It is so cute and elegant! I would have loved to wear leopard print
from head to toe, but my leopard heels are broken! The sole of the shoe fell off when I was on my
way to school...*sob*

By the way, this is my 500th post! Cheers all!!)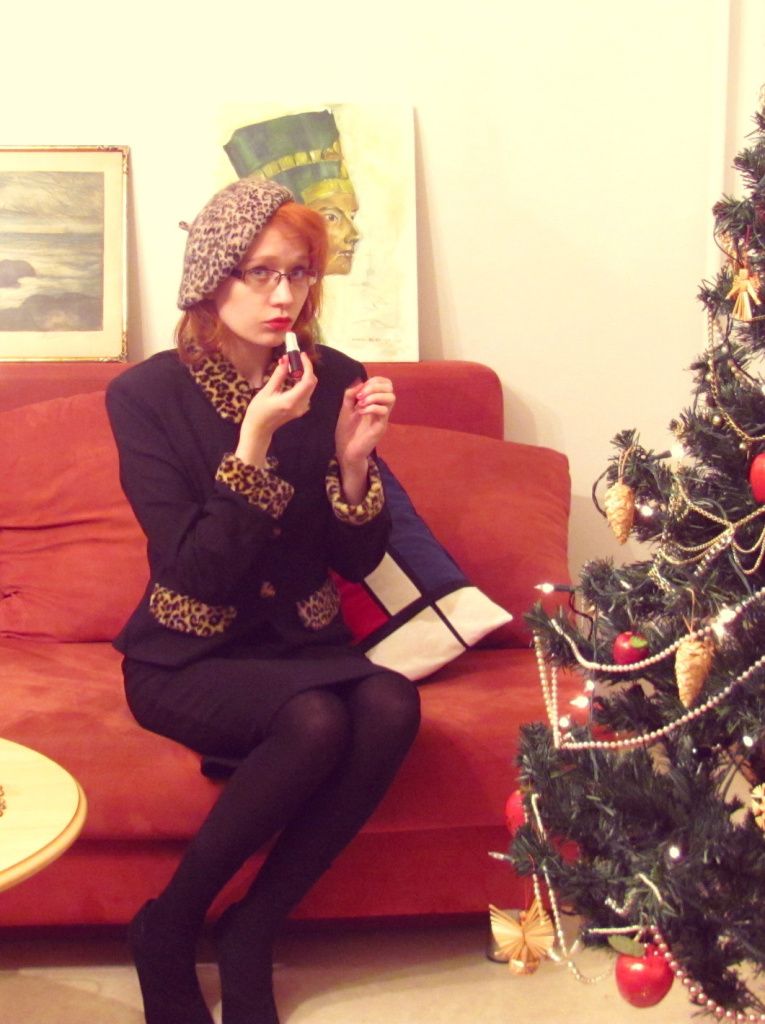 We

ar

ing

: Thrift

ed

fr

o

m

h

ea

d

t

o

to

e

.
The purse is vintage find.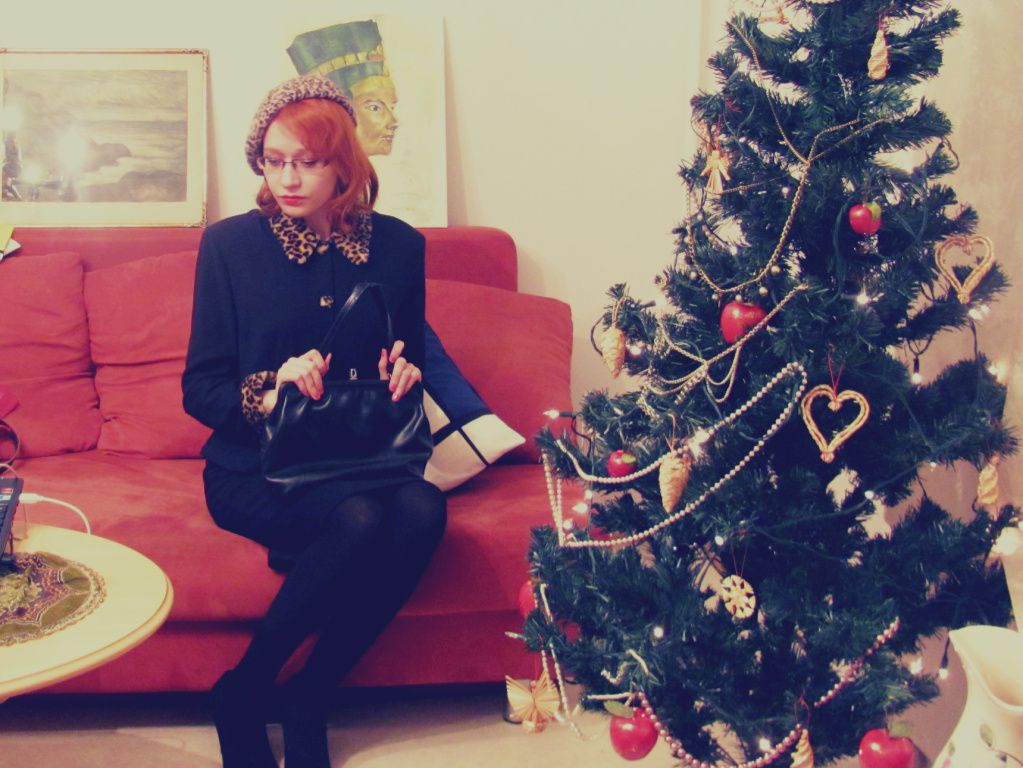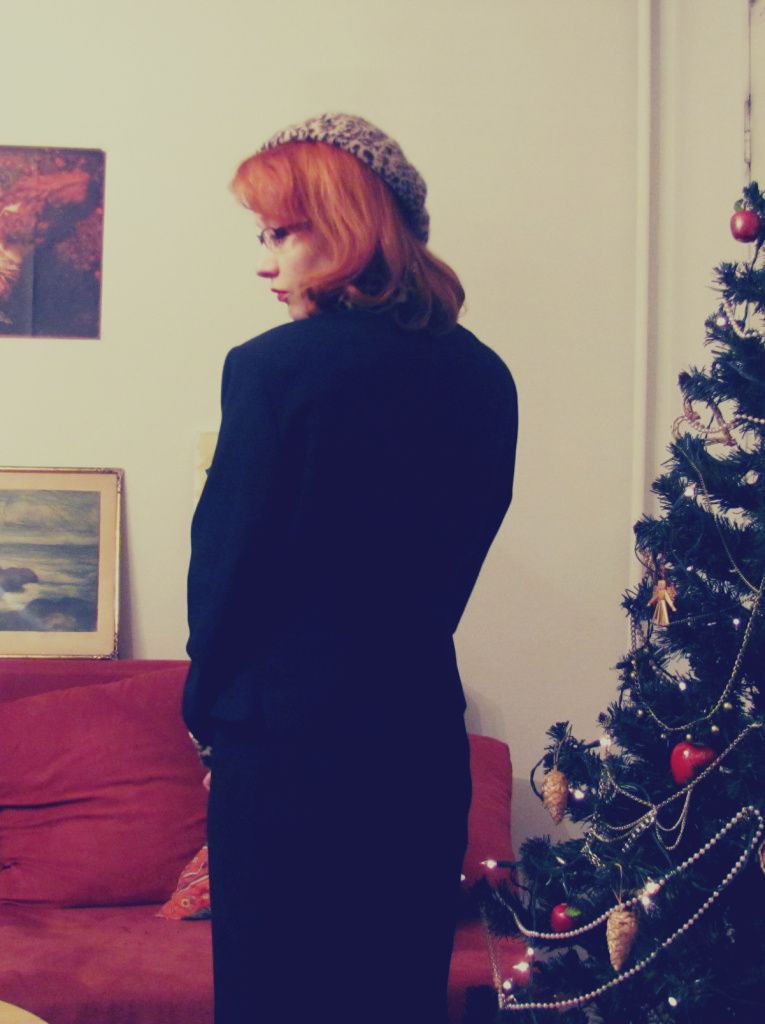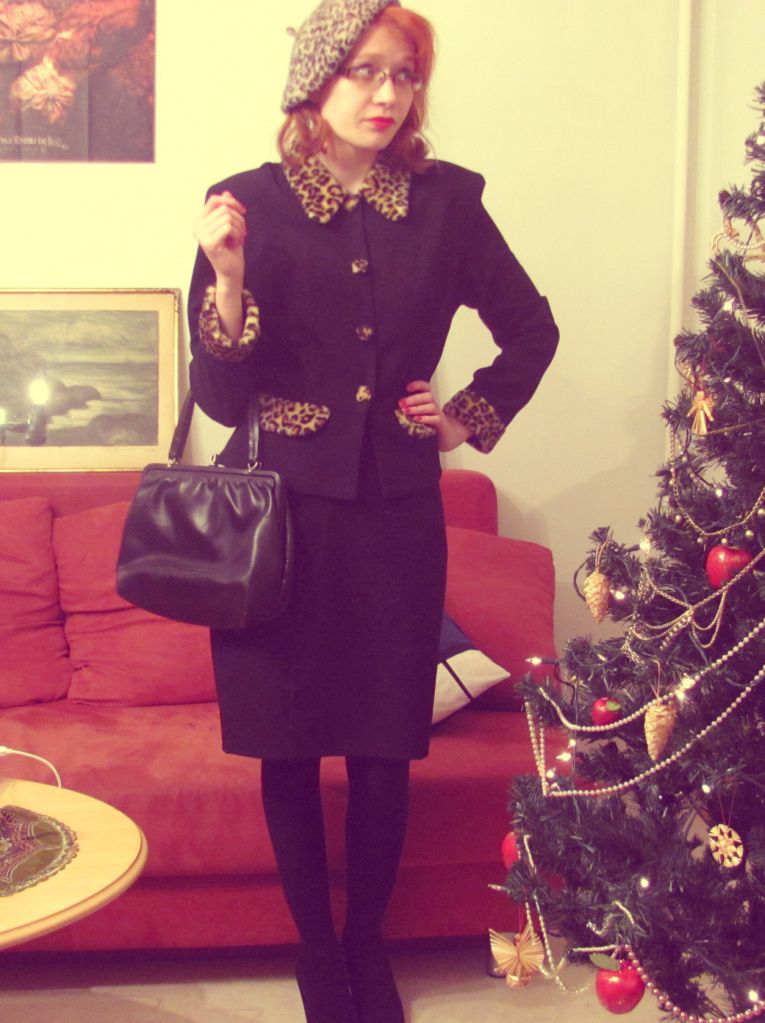 H

ap

py

christ

mas

, da

rli

ngs

!