Huomenta!
Maria "i'm a vintage bee"-blogista haastatteli minua postaukseensa!
Maria aloitti juuri viikoittaisen sarjan, jossa haastattelee eri blogaajia, ja sain kunnian
olla ensimmäinen haastateltava. Suuret kiitokset Marialle!
Kannattaa ehdottomasti myös tsekkailla hänen blogiaan muutenkin, hänen tyylinsä on todella
herttainen ja inspiroiva, ja hän on suloinen persoona :)
(Translation: Good morning!
I was interviewed by Maria of "i'm a vintage bee"!
You can read the interview here. :)
Maria started a new segment where she interviews other bloggers every saturday, and
I had an honour to be the first! Big thanks and hugs to Maria!
And I recommend you to check out her blog and her style, it is so sweet and inspiring,
and she has such a sweet personality :)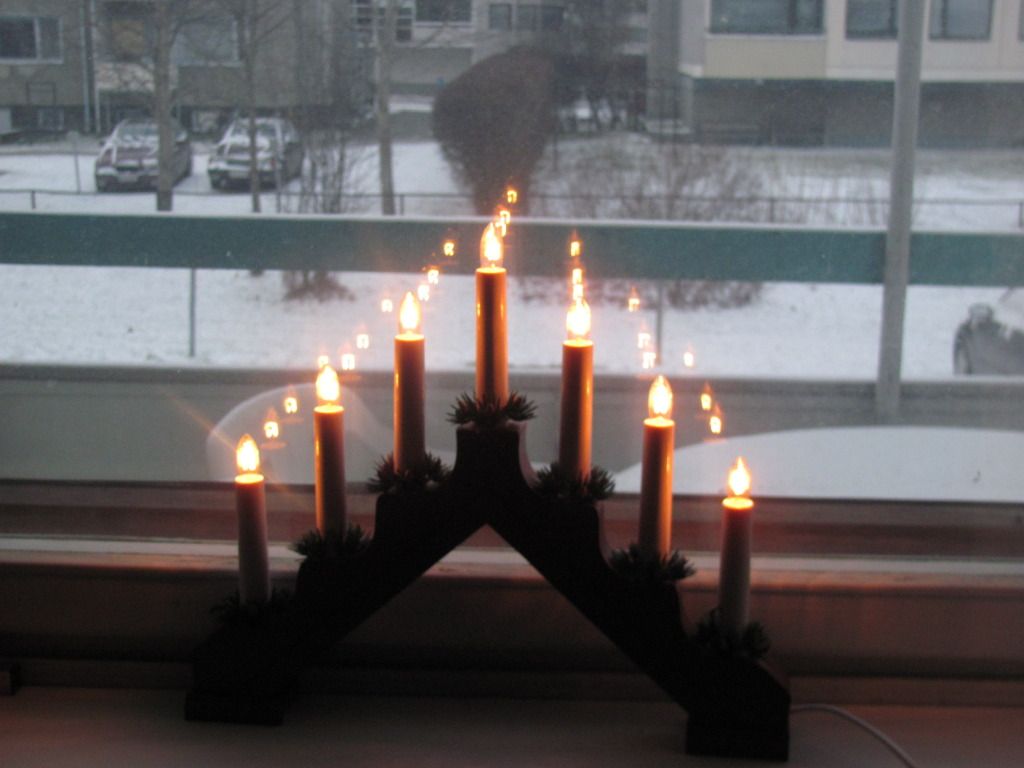 Tänään on joulukuun ensimmäinen päivä.
Lunta on satanut sopivasti maahan, ja fiilis on aika jouluinen.
Joulukalenteria minulla ei vieläkään ole, mutta rakkaani lupasi käydä sen tänään
minulle ostamassa! :)
Ihanaa joulun odotusta!
(It's 1st December today.
We had snow last night, what a perfect timing! I can't wait for christmas.
I don't own a christmas calendar yet, but my sweetheart promised to get one for me
today. :)
Happy christmas!)