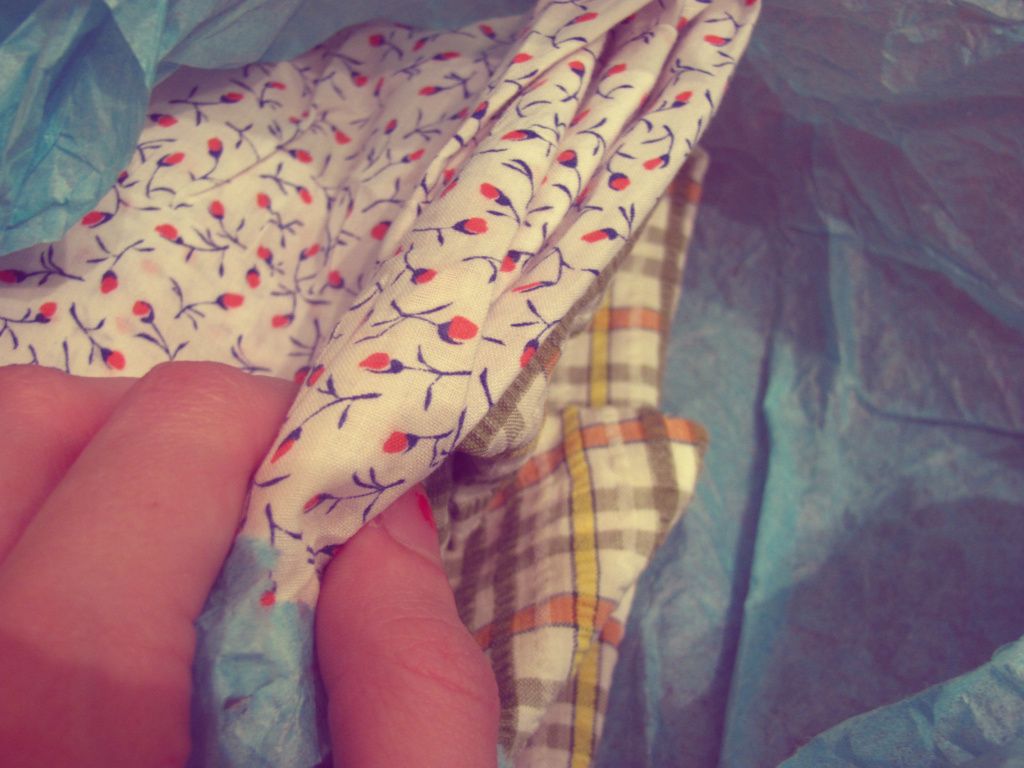 Olen blogannut kolme vuotta, osallistunut lukuisiin blogiarvontoihin, ja vihdoinkin
luin, että minä voitin sen! Käytin lahjakortin kahteen vintagepaitaan, eikä ylijäämää tullut paljoakaan
maksettavaksi. :) Ruudullinen kauluspaita on 60-luvulta, kukallinen sinertävä paita 50-luvulta. Se on
niin suloinen! Tykkään molemmista todella paljon.
Kiitokset vielä !:)
Kannattaa tsekata Years Since Yesterday -etsykauppa, ihania vintage vaatteita! :)
(Translation: I've been a blogger for three years, I've participated numerous giveaways, and
I was! I used the gift card for two vintage shirts. Plaid blouse is from the 60's, and floral blue-ish
shirt is 50s. It is so cute! I like them both so much.
Thank you soo much !
Check out Years Since Yesterday -etsyshop, so many beautiful vintage pieces!)
50s floral shirt with pussybow
Green/Yellow plaid shirt, from the 60s