Tänään minulla oli ylläni täydellisesti joulun tunnelmaan sopiva villamekko, joka
on 50-luvulta. Kavensin sitä hieman itselleni sopivaksi, sillä se oli hivenen verran iso. Nämä
kuvat on siis jo Joensuussa otettu, mutta asu on täällä Nurmeksen kotona tänään sama, joten eiköhän
tämä mene näinkin :) Pidän todella paljon mekon yksityiskohdista, ja se onkin saanut jonkin
verran kehuja. Ei varmasti tule samanlaista ainakaan vastaan, ja se on vintagen hienous.

(Translation: Today I wore this wool dress, from the 50s, and it is perfect for christmas season.
I had to make it smaller, as it was a little bit too big for me. Now it's great!
These outfit photos I took back in Joensuu, but my outfit is the same today in Nurmes, so
whatever :) I like its details a lot, and this dress has got few compliments. I bet I won't be seeing
this kind of same dress while walking on the street, and that's one of the things I love about vintage.)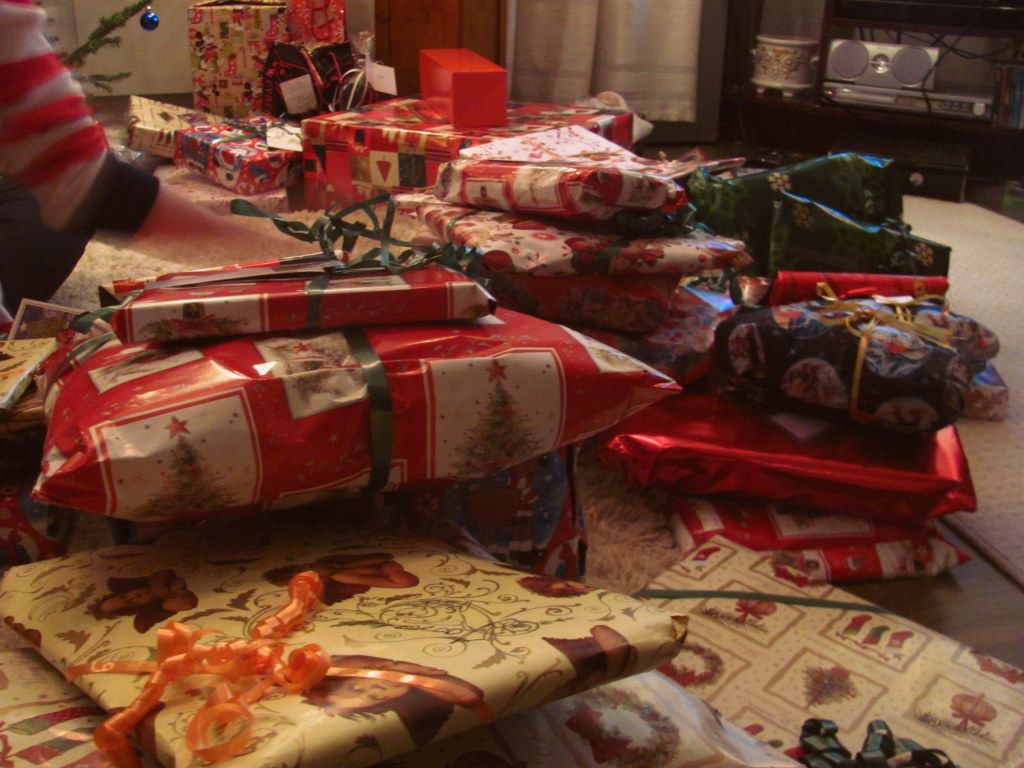 Joululahjoja on kunnon kasa tänä jouluna. Mukava näky tosiaan!
(There's so many presents under the christmas tree right now. What a pleasant view!)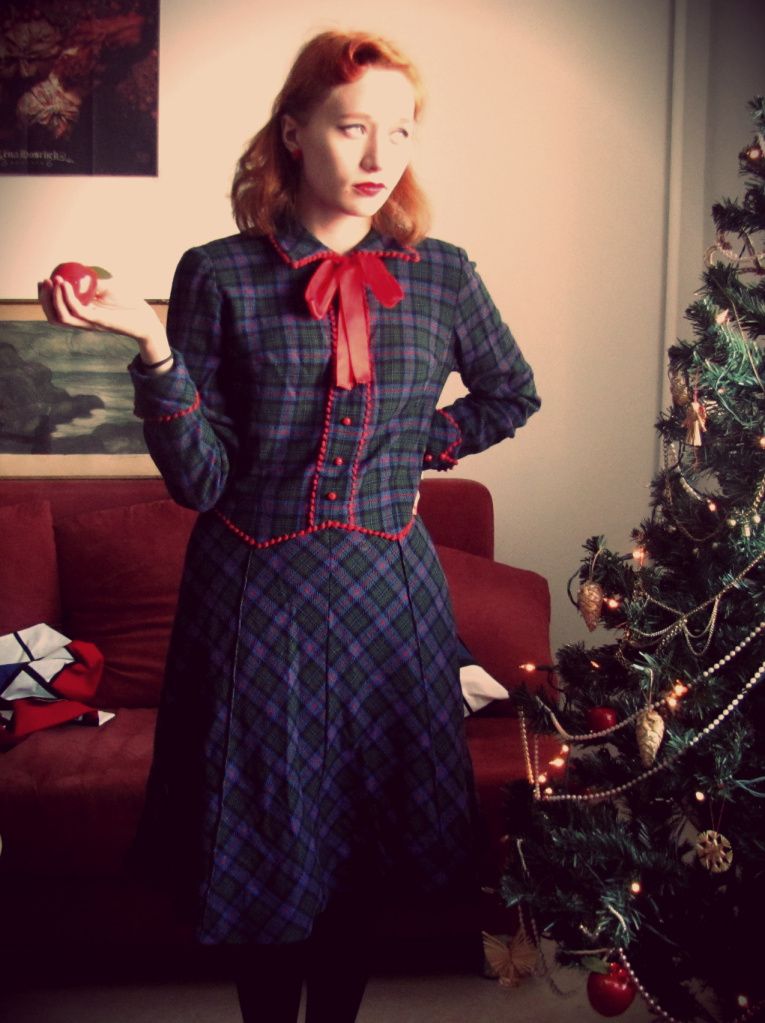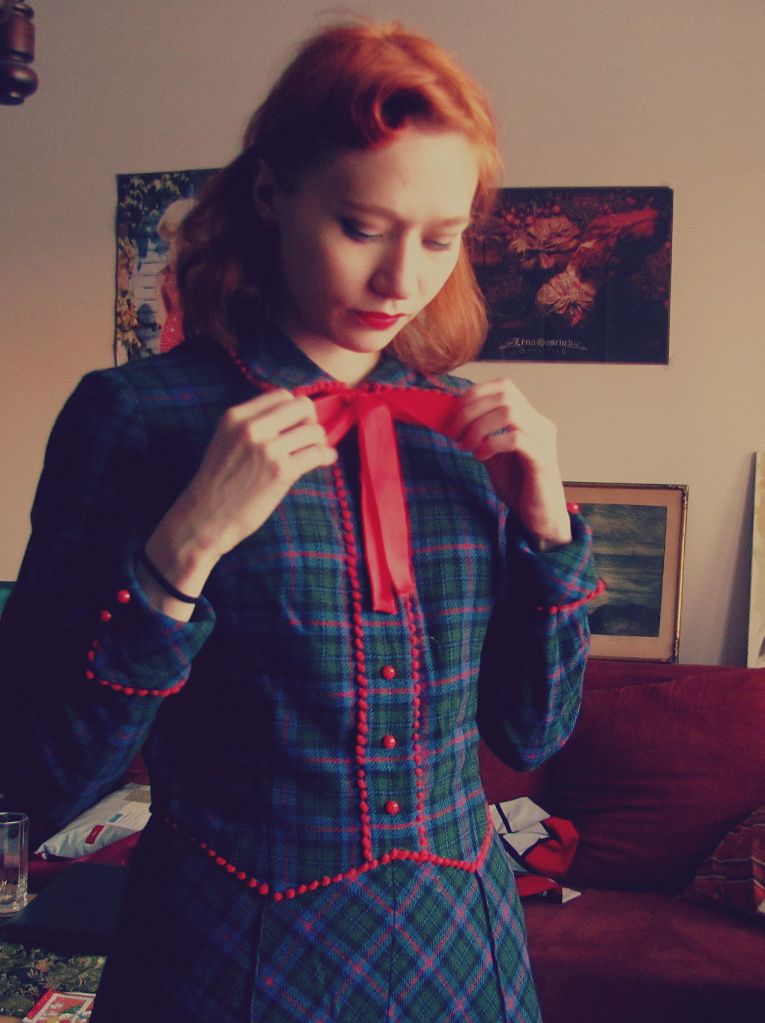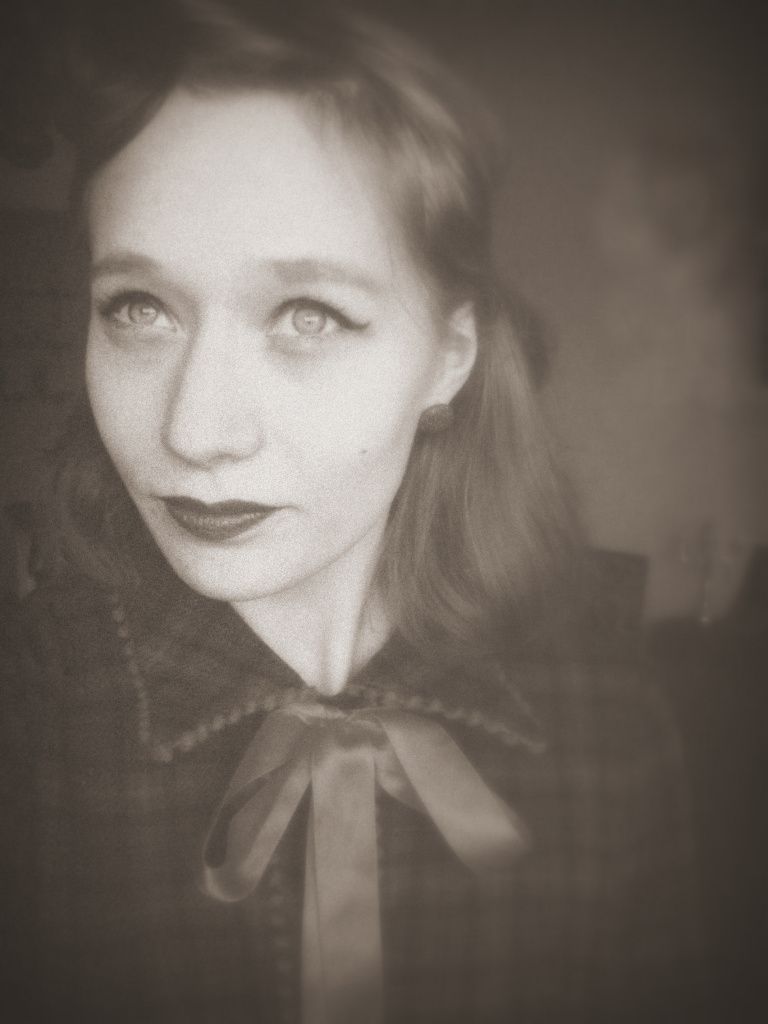 Jouluisat glitterikorvikset! Ostin Helsingin reissulta Cybershopista.
(Festive glitter earrings! I bought these during my Helsinki trip, from Cybershop.)
Hyvää joulua!
Merry christmas!