Oi perjantai - loistava ilta.
Kyllä King Rebel & Ramblersiin voi aina luottaa! Oli todella hauskaa, en malta odottaa
seuraavaa kertaa. Minun oli eilen tarkoitus lähteä vielä Helekatzin keikalle, mutta en lähtenyt kun
seuraa en saanut mukaan. Hmphh... ja yksin en mielelläni mene vaikka sitäkin on tullut koettua.
King Rebel & Ramblers soitti paljon The Blue Catsia, mistä on tullut sen myötä yksi
lempibändeistäni. Loistavaa settiä!
(Translation: Oh friday, what a night.
I now know that I can always trust on King Rebel & Ramblers! I had so much fun, I can't wait for
the next time I'll see them live. I was meant to go to Helekatz's gig yesterday, but I didn't
manage to get any company. Sigh.. And I don't want to go alone anymore. King Rebel & Ramblers
played many songs from The Blue Cats, which is one of my
favourite bands. Great tunes!)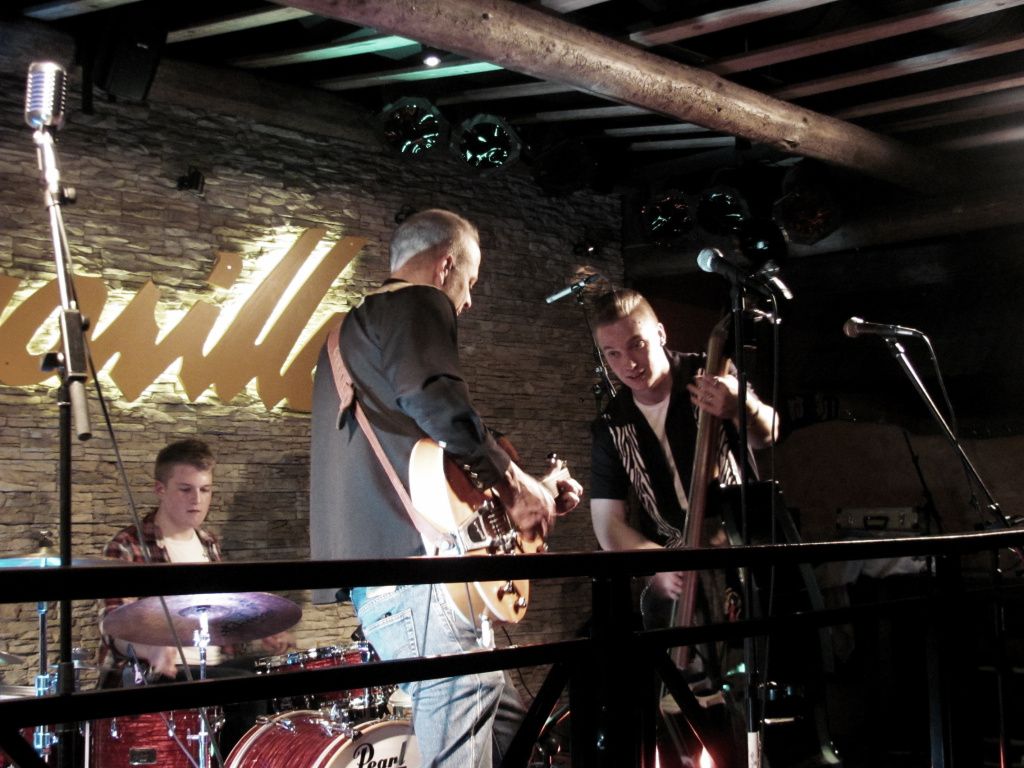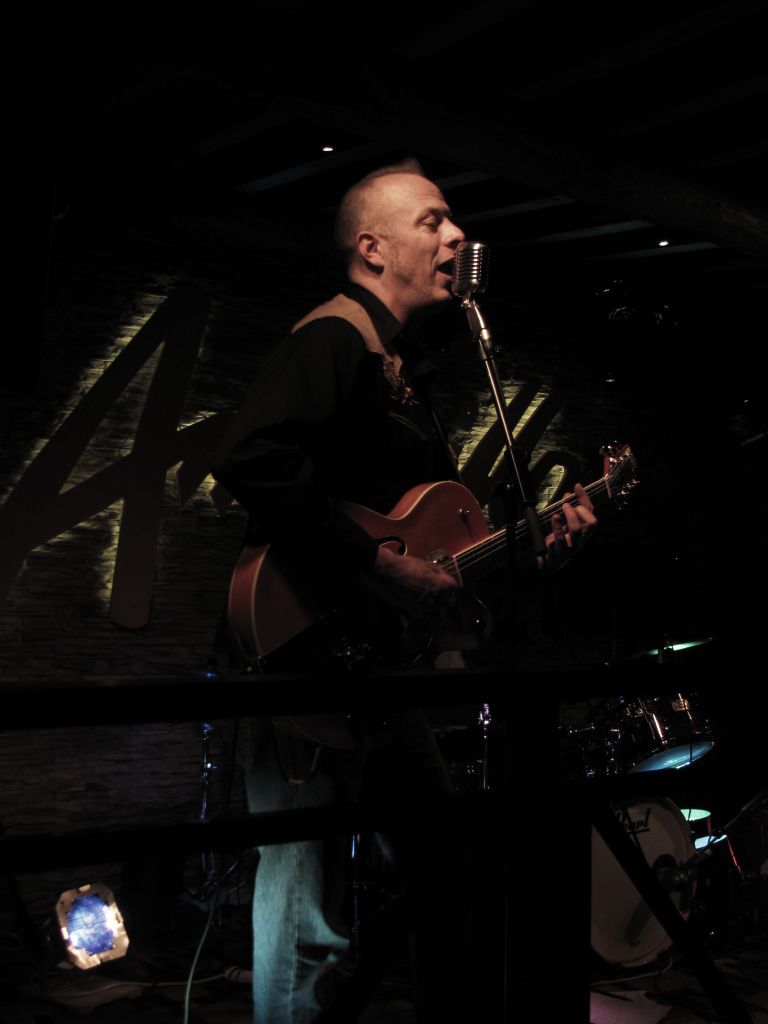 ***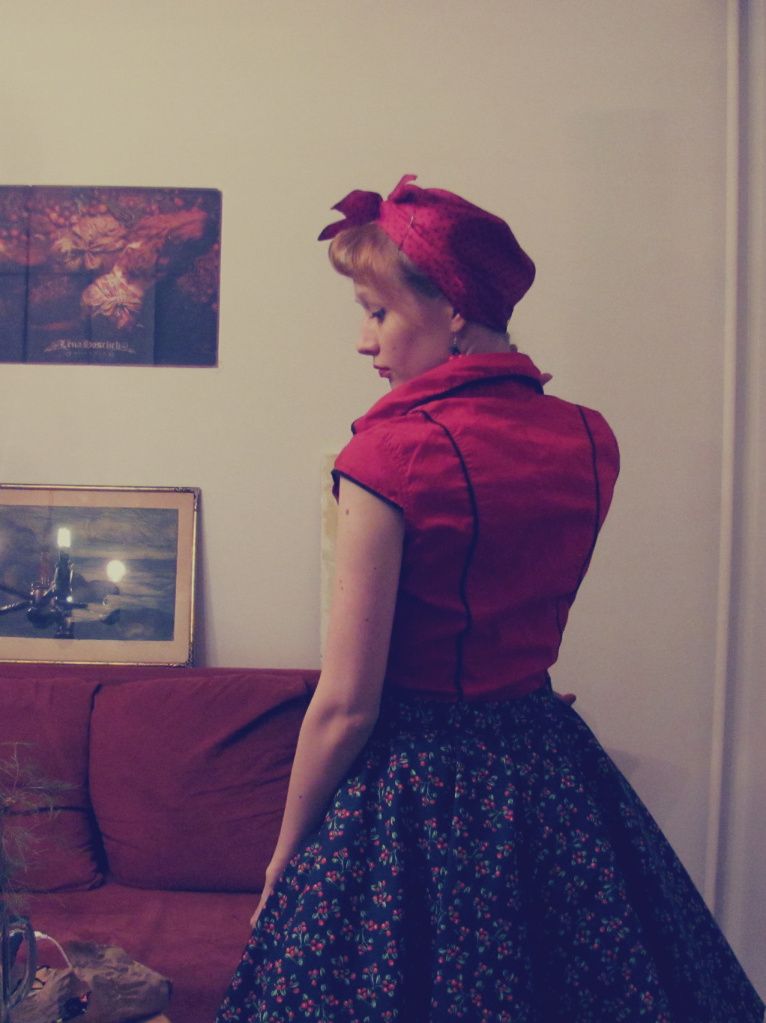 Käytiin Joonaksen kanssa katsomassa Joensuun joulun avausta, jouluvalot oli
sytytetty kaupunkiin, siellä oli jotain perus tonttuohjelmaa ja aika laimea ilotulitus. Toivottavasti
uutena vuotena olisi edes vähän hienompi... vai alanko vain aikuistua?
(Joonas and I went to see Joensuu's opening of the christmas season,
lots of christmas lights, santa claus and quite lame fireworks. I hope that at least in new year's eve
they will be a lot more cool ... or am I just growing up?)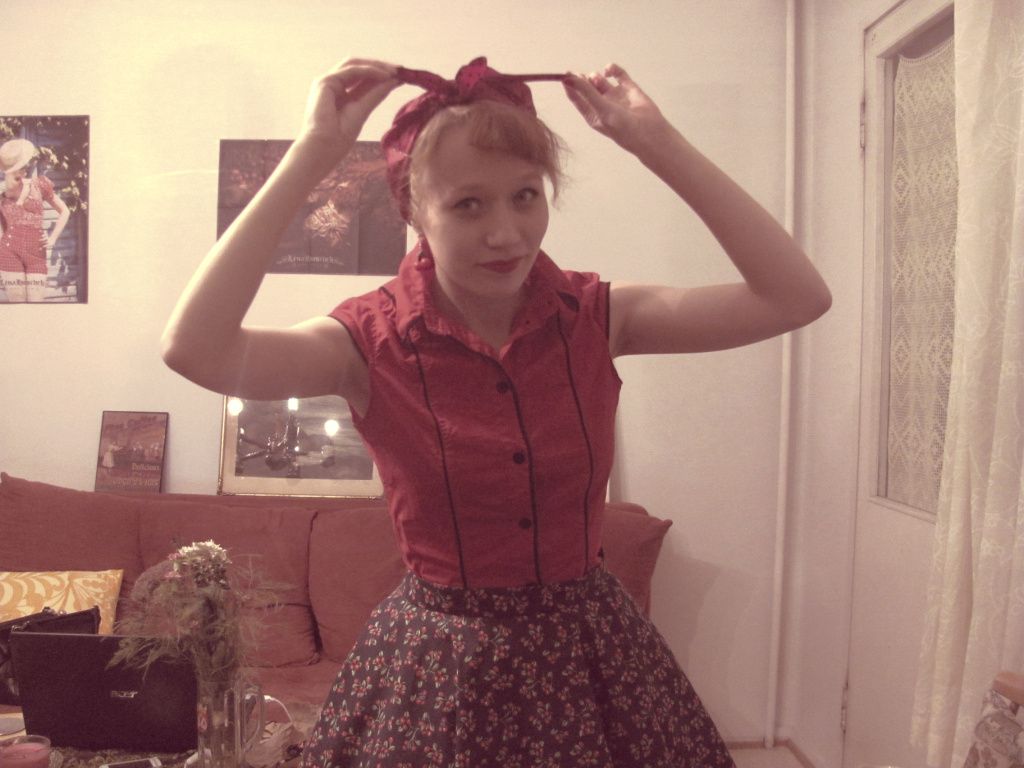 My outfit today: Red blouse - thrifted, Lingonberry circle skirt - made by me,
Red headscarf - thrifted, Cherry earrings - from Tallinn
Tiedän, että olen pitänyt noita kirsikkakorviksia aika usein, mutta kun ne ovat
niin ihanat...! :D
(I know I've been wearing those cherry earrings so often, but I just like them soo much!:D)
How was your weekend? :)