Hei!
Tein tänään toisen mekkoni. Löysin kangaskaupasta aivan ihanaa sydänkangasta, ja pitihän
siitä jotain saada tehtyä. Halusin ehdottomasti kokeilla tehdä kellomekkoa 50-luvun tyyliin.
Kaavoja minulla ei ollut lainkaan, enkä jaksanut niitä edes itse tehdä. Siispä otin riskin
ja tein mekon ilman kaavoja. Helppoahan se ei ollut, mutta lopputulos on vallan ihana.
Virheiltähän en tietenkään voinut välttyä, mutta ne eivät niin selkeästi erotu.
(Translation: Hello! I made my second dress today. I found this beautiful red fabric with
hearts, and I really wanted to make something out of it. I wanted to try out 50s circle dress.
I didn't have any patterns and I was too lazy to make them myself. So I took a risk and made
this dress without the patterns. It wasn't easy, but I really love the result.
I did make few mistakes but they are quite unseen.)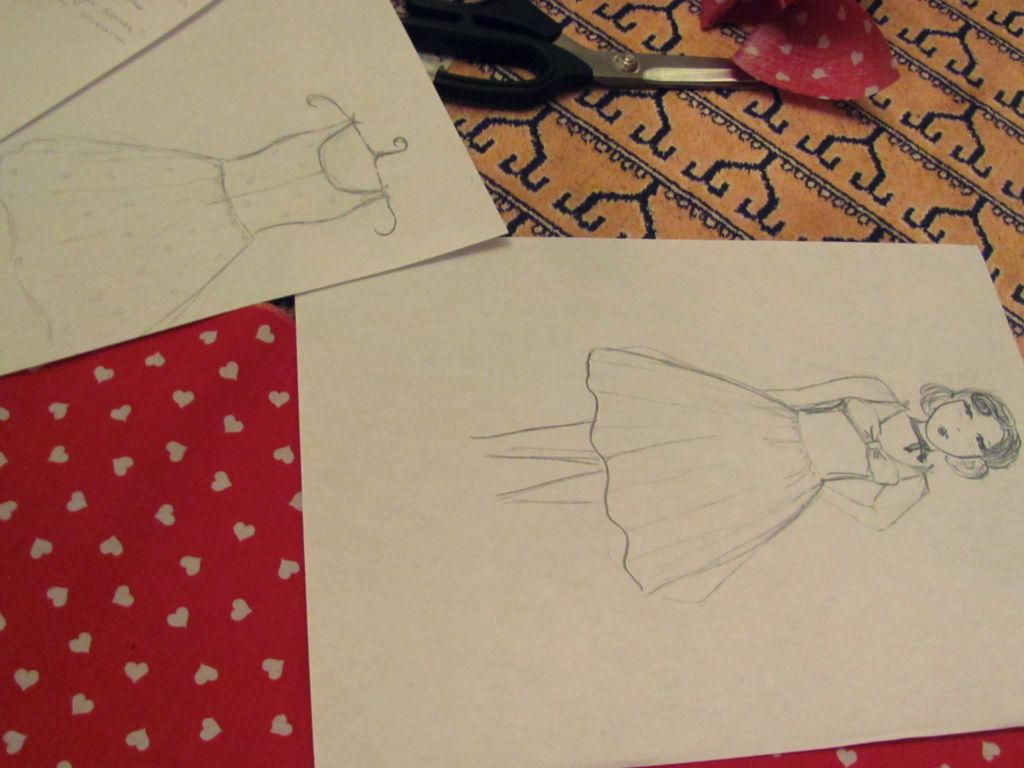 Tässä muutamia luonnoksia mekosta, jonka halusin tehdä. Alunperin ei ollut siis tarkoitus
tehdä halterneckia, mutta se sopi mekon henkeen paljon paremmin.
(Here are few sketches of the dress I wanted to make. I wasn't meant to do a halterneck, but
it suited a lot better for this dress.)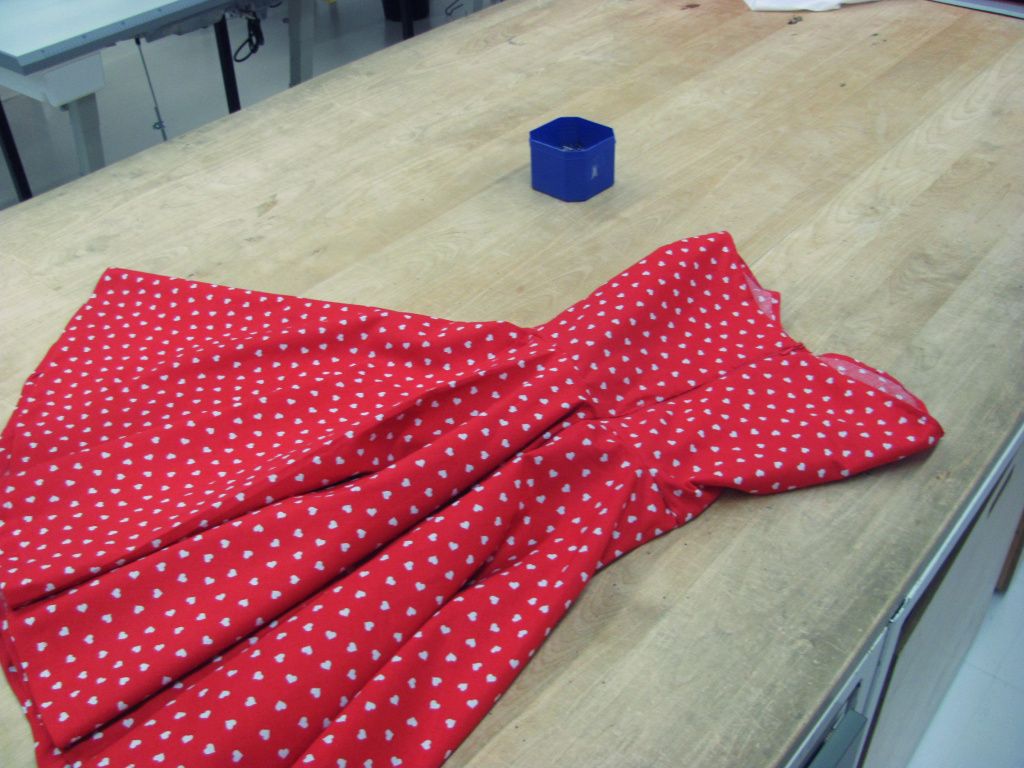 Valmistin mekon koulun ompeluluokassa.
(I made this dress at school, in our sewing classroom.)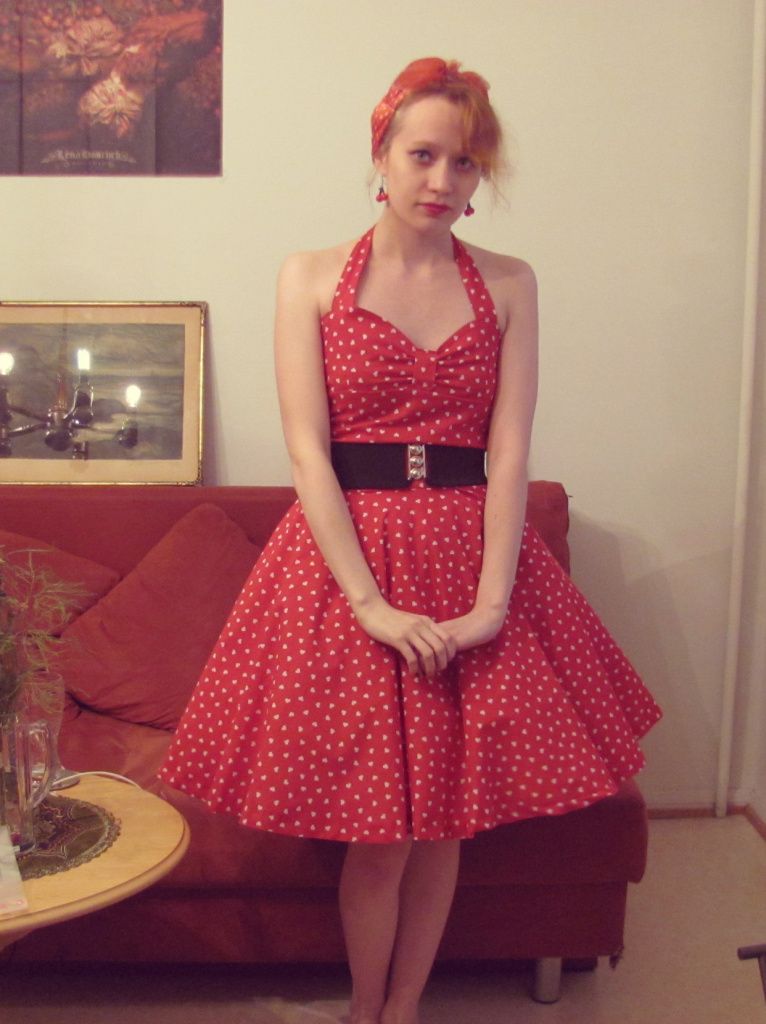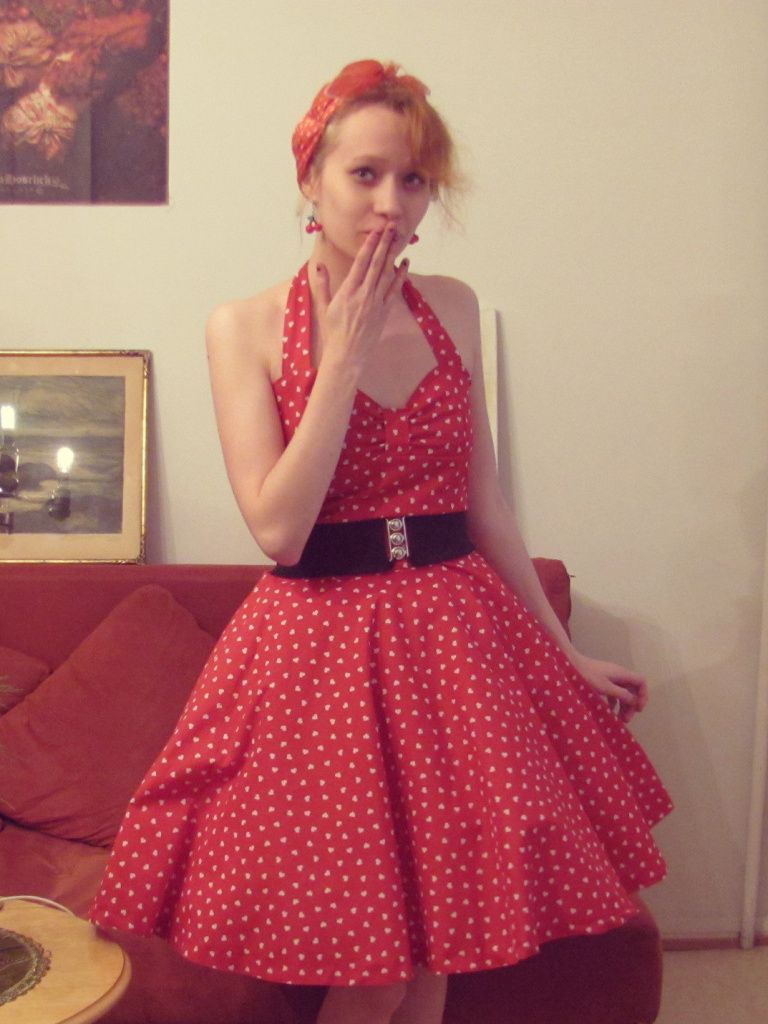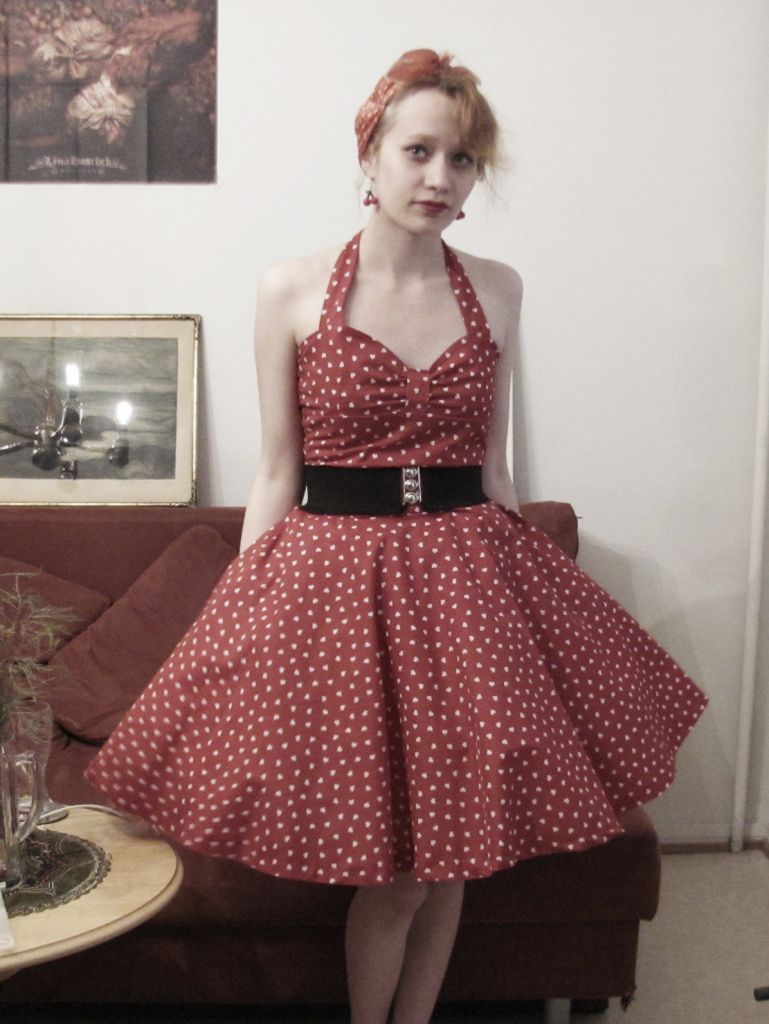 Nyt rupean pelaamaan Lord of the Rings Onlinea.. Ollaan Joonaksen kanssa
täysin koukussa. Ja yhdessä on niin paljon hauskempaa pelata!
(And now I'll play Lord of the Rings Online.. We are so hooked with it, Joonas and I.
And together it is so much more fun to play!)

How was your day? :)