En mennyt tänään kouluun. Oli huono olo ja kurkku on kipeä yhä. Halusin kuitenkin
silti ommella jotain, joten tekaisin vanhasta kankaasta, jonka äidiltäni sain vuosi sitten,
mekon. Kaavat tein vanhan mekkoni pohjalta. Voinen kai sanoa, että onnistuin jotenkuten.
Jälki ei tietenkään voi olla vielä niin huoliteltua - onhan tämä ensimmäinen tekemäni mekkoni.
Mutta tykkään tästä kovin!
(Translation: I didn't go to school today, I was unwell and my throat is still sore.
Anyways, I wanted to sew something, so I created a dress out of some old fabric I got
from my mom one year ago. I made the patterns from my old wiggle dress. I can say this
isn't so bad, after all this is the first dress I've ever made. But I like it a lot!)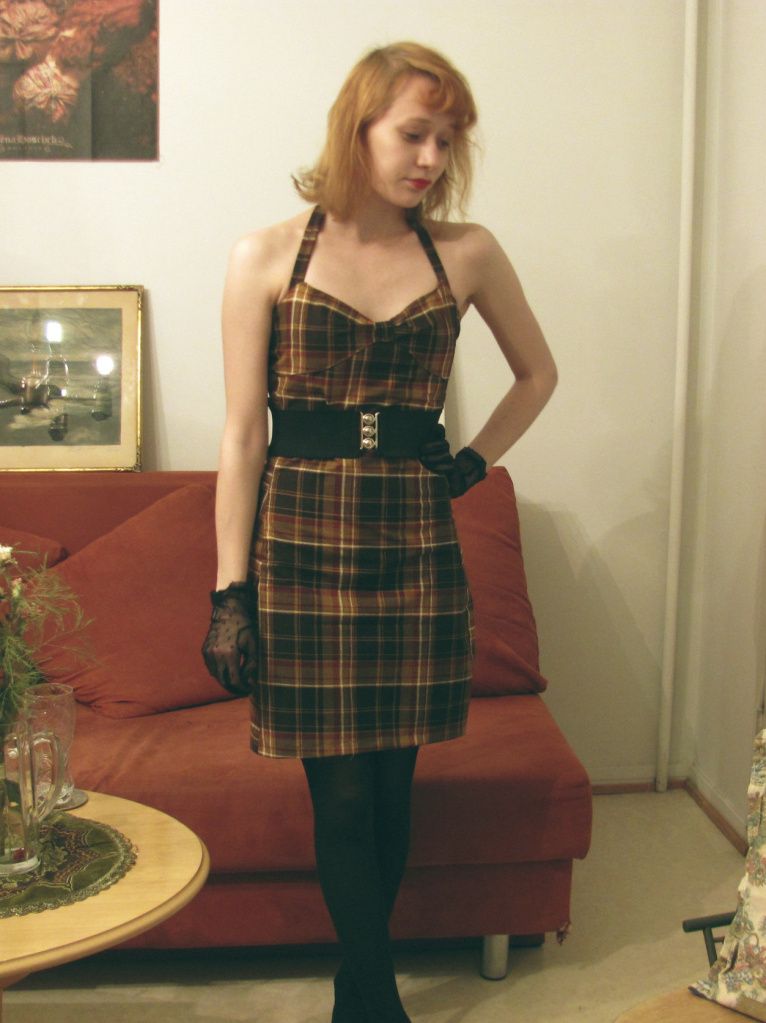 Alkuperäinen mekko
(The original dress)
Oh, and PS: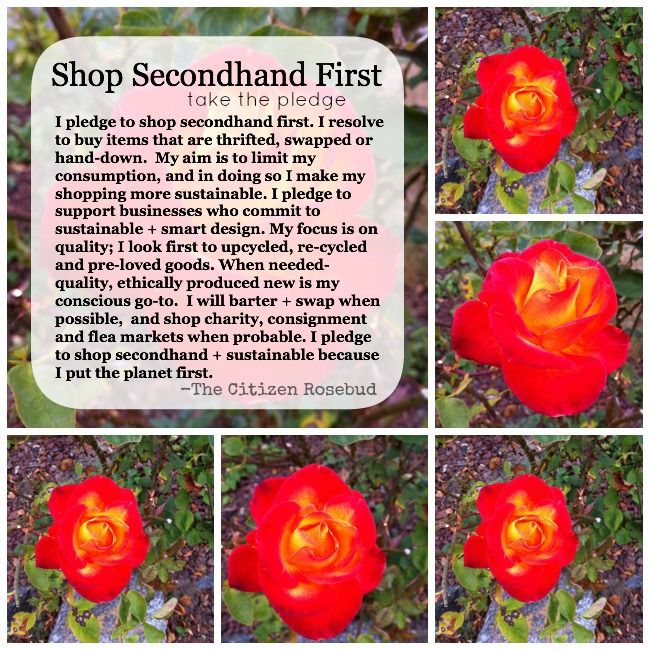 I am taking the pledge to shop second hand first!