Olen taas niin rakastunut Elvis Presleyhyn. Löysin kirpputorilta muutama päivä sitten ihanan
kuvan Elviksestä eurolla, ja kannettuani sen kotiin en ole juuri muuta kuunnellutkaan kuin
tämän romanttisia biisejä. Parasta oli, kun perjantaina rockabillykeikalla kuultiin juuri niitä
kipaleita. Ihanaa ihanaa! Minulla ja kaverillani meni aika lujaa sinä iltana, sillä olimme ottaneet
tuon kuvan mukaamme keikalle. Yhteiskuvia Elviksen kanssa tuli myös otettua, mutta enpä tiedä
uskallanko niitä täällä jakaa.. :D
Elvis on kuningas.
(Translation: I've fallen in love with Elvis Presley, once again. I found that beautiful photo
of him from the flea marker, and after I carried it home, I've listened nothing but his
romantic songs. The best part was that we heard some of those songs at the rockabilly gig which
I went to see last friday. Lovely! My classmate and I had quite a time, because we took that photo
with us to watch the gig.. We took lots of photos with "the framed Elvis", but I don't think I will
share them with you.. :D
Elvis is the king.)
Wearing: Thrifted, thrifted, thrifted... and thrifted

Olen ollut niin joulufiiliksissä, että kävin ostamassa itselleni enkelikellon.
Enkelikellot ovat niin nostalgisia ja kauniita! Niistä kuuluu todella kaunis ääni, vaikka
minua vähän pelottaa polttaa noita kynttilöitä. Olen todella varovainen muutenkin kaiken
palavan kanssa.
(I am so excited about christmas, so I went to buy myself "Angel chimes". Angel Chimes are so
nostalgic and enchanting! they makes such a beautiful noice, even though I am quite afraid to use it.
I am always so nervous around candles!)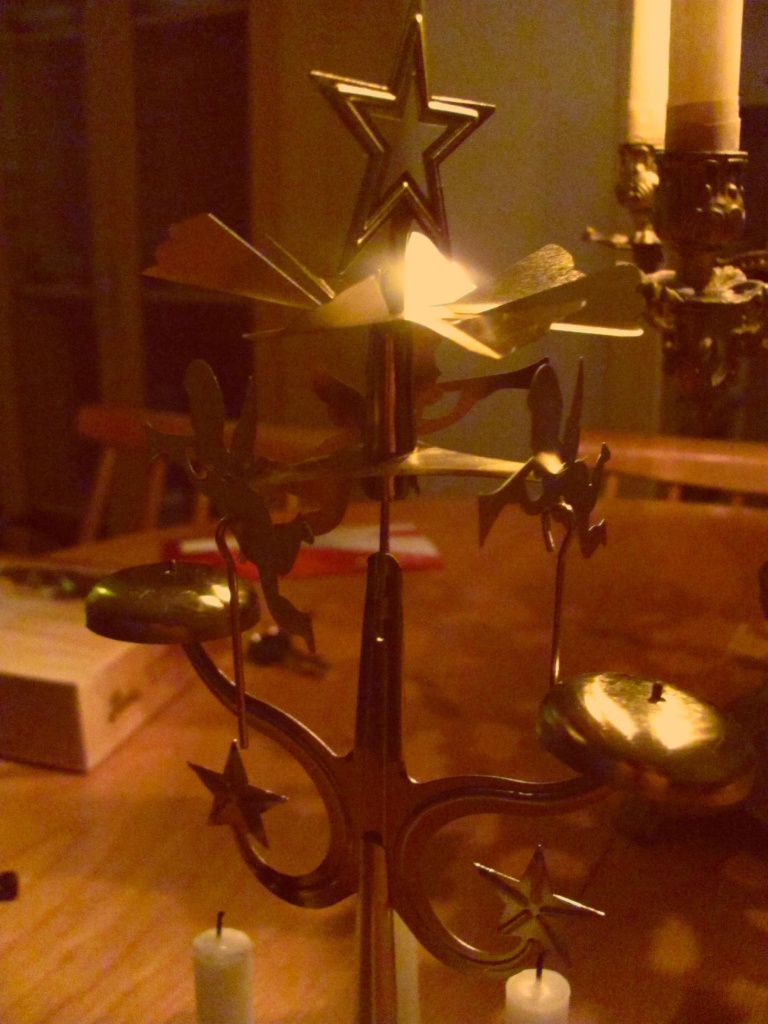 Are you having a christmas mood yet?