Vietimme eilen siis minun ja Joonaksen puolivuotispäivää keilauksen merkeissä.
Oli todella hauskaa! Ehdimme tunnin aikana pelata kaksi kierrosta, tulin molemmilla
kierroksilla kolmanneksi. Herrasväki tietenkin vei korkeimmat sijat..
Keilaamisen jälkeen mentiin syömään kahden kesken lempipizzeriaamme Veronaan, ja kotona
mussutimme suklaakonvehteja katsellen Merlinin toista tuotantokautta.
Eikä meidän illanviettomme ole tietenkään mitään ilman Lord of the Rings Onlinen lanittamista.
Minä menin vielä lyömään vetoa, kumpi jaksaa pitempään pelata sitä.. Alunperin se
oli tarkoitettu vitsiksi, mutta en tietenkään halunnut edes vitsillä heitettyä vetoa hävitä.
Hävisin vedon viideltä. Aamulla.
(Translation: We celebrated our sixth monthiversary and went for bowling. We had so much fun!
We played two rounds, I became third each time. And of course the gentlemen were the first ones.
After the bowling, Joonas and I went to eat pizza to our favourite pizzeria. At home we ate
some chocolate and watched Merlin season 2. I love that show!
.. And of course Joonas and I played Lord of the Rings Online together in the evening. And I made a
stupid bet. "Who of us will manage to play the game for longer".. At first I just said it as a joke, but
of coooouurse I didn't want to lose even this "humorous bet". I lost our bet at 5 o'clock. In the
morning.)
Nämä keilauskengät olivat niin hienot! Sopivat asuuni erinomaisesti.
(These bowling shoes were so cool...! Matched to the rest of my outfit!)
Joonas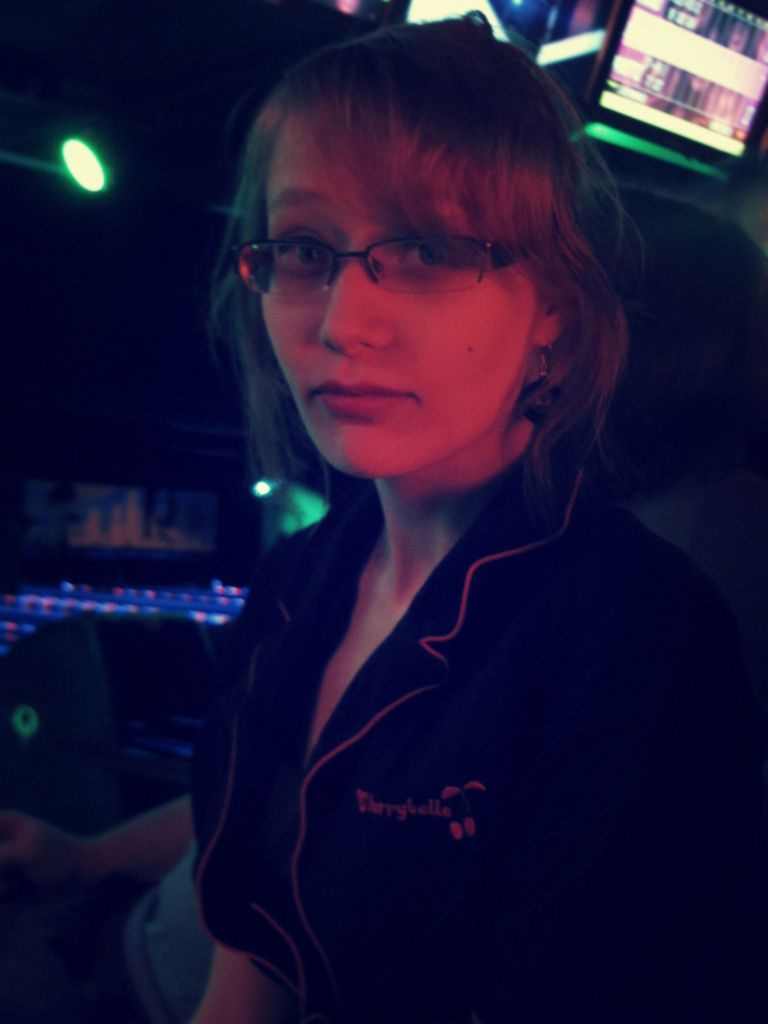 Me.
My sis.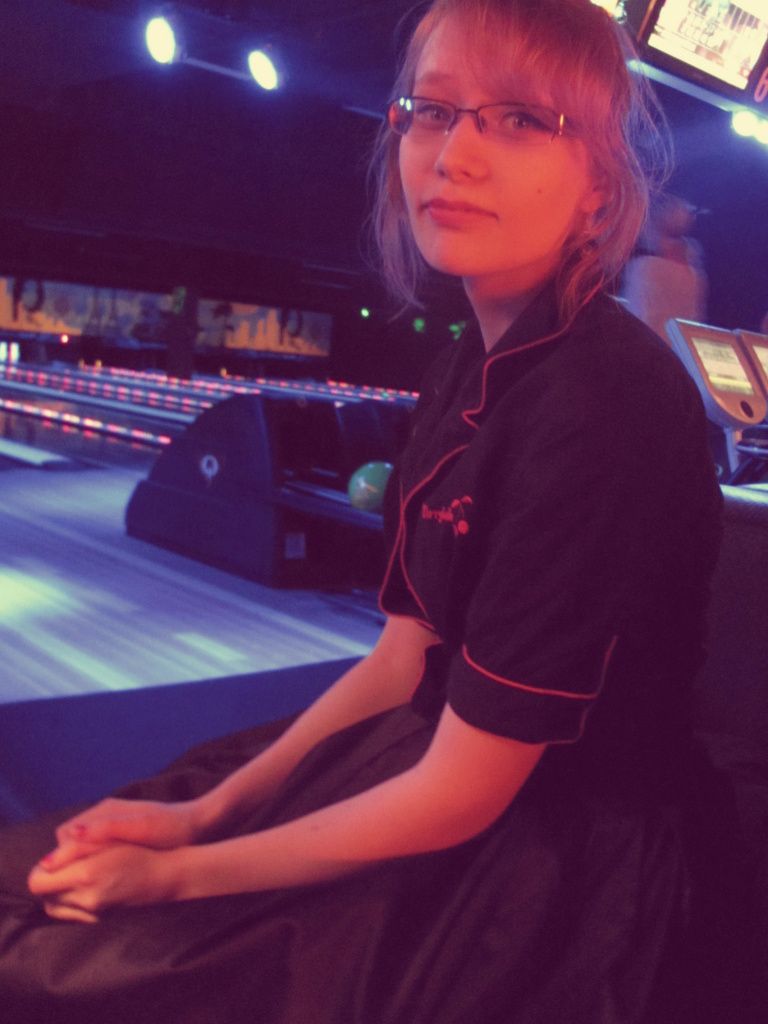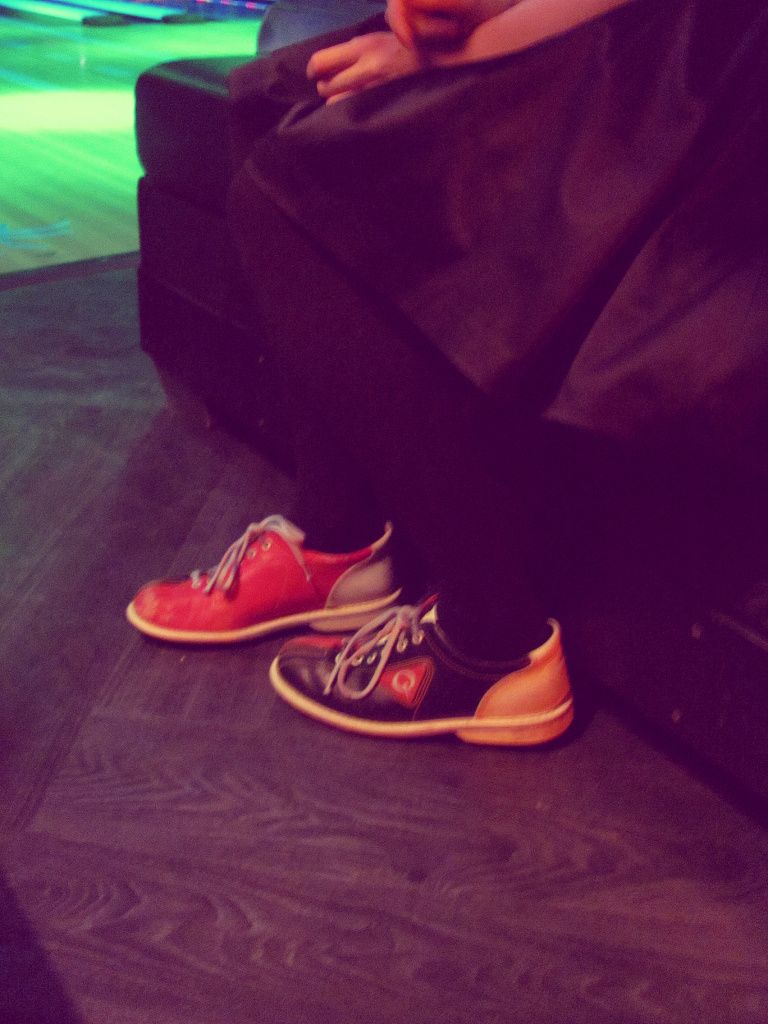 Joonas toi minulla kauniita kukkia♥
(I got these beautiful flowers from my darling Joonas♥)
Minulla oli niin ihana päivä!
(I had such a lovely day!)