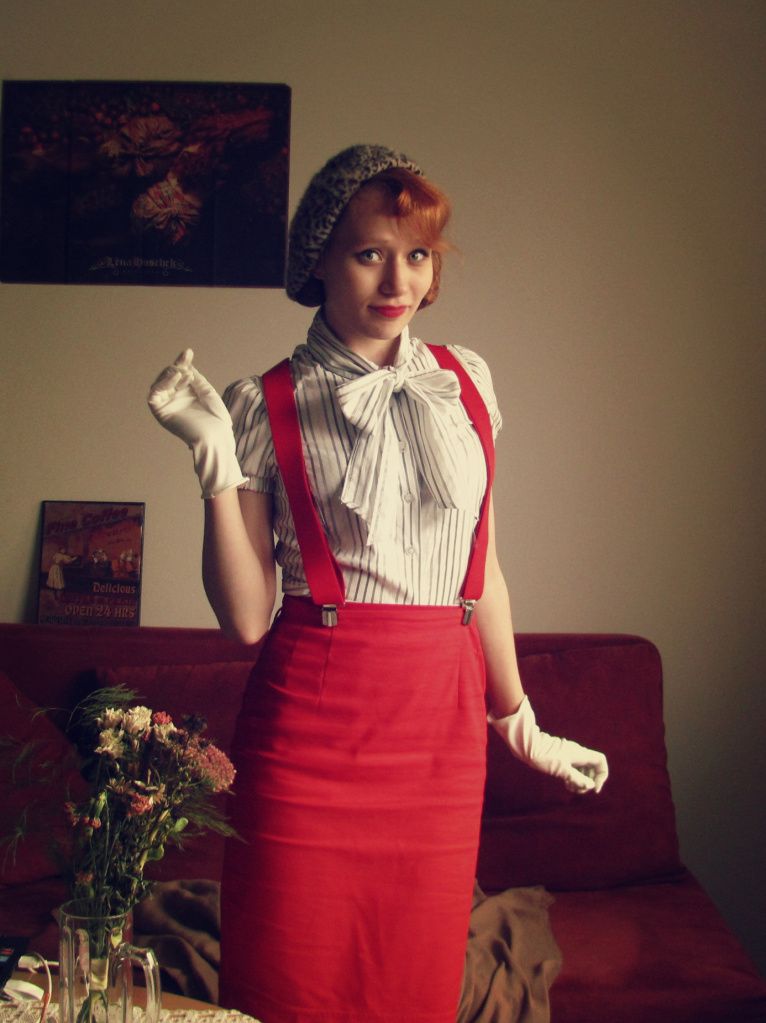 Minua on viime aikoina vaivannut todella moni asia.
En uskalla olla onnellinen, vaikka syytä olisi enemmän kuin koskaan. Huonot kokemukset viimeisen
vuoden ajalta jättivät niin syvät arvet, pelkään niiden tapahtuvan uudelleen. Minusta on myös
kuoriutunut pessimisti. Miten minä osaisin jo alkaa nauttia siitä mitä minulla on?
Inspiraatiotani vaatteita kohtaan en ole luojan kiitos menettänyt, vaikka mielialani onkin
kokenut aikamoisia kolahduksia viime aikoina. Minulle on tullut liuta ideoita, mitä haluan joskus
vielä ommella. Olen jopa haaveillut, että joskus luon vielä oman malliston, joka olisi
täysin minun näköiseni.
(Translation: I've been worried lately. I don't have the courage to be happy,
even though I have multible reasons. Bad experiences during the year made me so miserable, I'm so
scared I have to go through them again like in my nightmares. Nowadays I am a pessimist.
How could I enjoy the things I have right now?
My inspiration towards clothes hasn't gone, thank god, even though my mood has its ups and downs.
I have so many ideas I want to create. I've also been dreaming about what kind of collection I want
to create some day. It would be so ME.)
Tähän asuun sain inspiraationi herkkukaupasta. Hivenen kummallista ehkä, mutta
selailin Lena Hoscheckin vuoden 2010 malliston lookbookia, ja inspiroiduin.
Enää puuttuisi herkulliset karkkitangot, muffinit ja kuppikakut.
Kaikki asussa kirpputoreilta, paitsi punainen kynähame oli löytö Vilasta.

(I got inspiration to this outfit from candystores. Lena Hoscheck's lookbook from 2010
inspired me a lot. Now I only need some candy canes, muffins and cupcakes. Please!
Everything else is thrifted, except that red pencil skirt is from Vila.)


Cheers, lovelies!