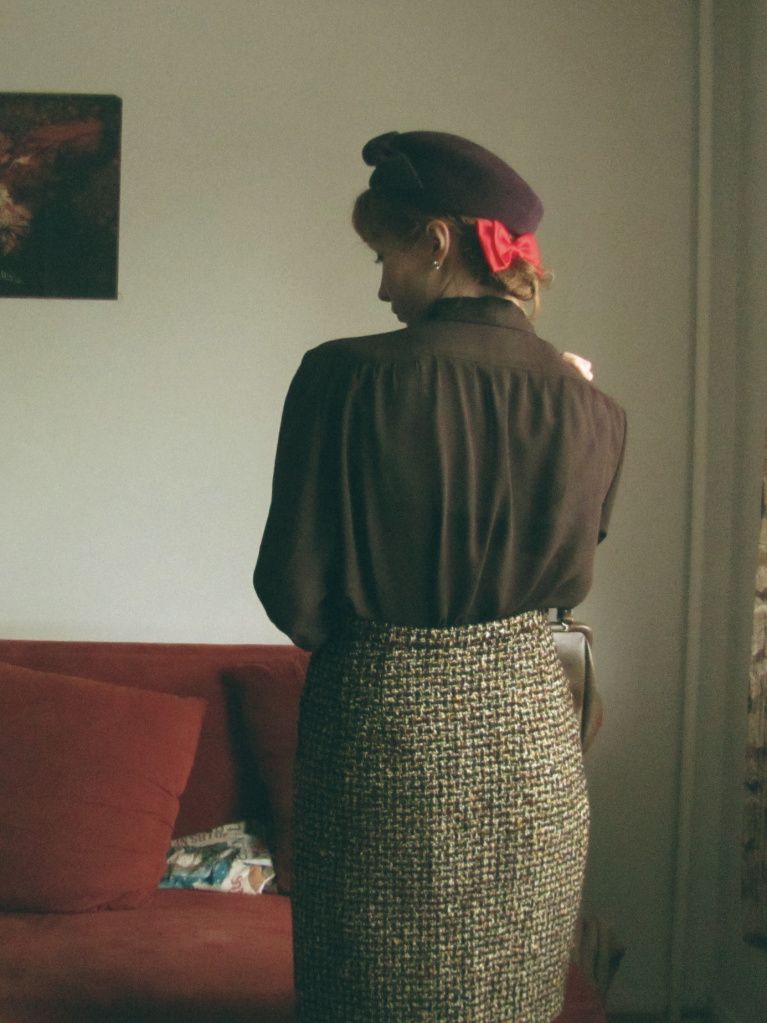 Ah syksy.
Ja inspiraatio.
Aamulla oli jo miinuksen puolella. Oli todella ihanaa pistää ylle villakangastakin
seuraksi turkiskaulusta ja baskeria päähän. Mukavan virkistävä ilma! Löysin
Fidasta yks päivä 50 sentillä (!!) kudotun vintagehameen, ehkä 50-luvulta. Se tulee olemaan varmasti
talvella paljon käytössä, sillä se on niin mukavan lämmin. Ja oikein soma, sai yllättävän paljon
kehuja. Pillerihattu, vintagelaukku ja rusettipusero on markkinoilta/kirpputorilta
Sain tänään muuten koulussa valmiiksi ensimmäisen "koulutyövaatteeni". Kyseessä
oli trikoo/saumuri harjoitus, ja tein topin vesiputouskauluksella. Siitä tuli niin ihana! En näytä
sitä ihan vielä.
(Translation: Ah, autumn.
And inspiration.
It was -5 degrees this morning. I loved to put on my wool coat with fur collar, and
beret on my head. So refreshingly cold! Oh and I found from thrift store this vintage
skirt (50s maybe), only 50 cents! I am sure I will wear it a lot this winter, it's so warm! And lovely,
it got surprisingly many compliments. My pillerbox hat, vintage purse and pussybow blouse
are thrifted too.
I also finished my schoolwork, we had to make something
out of tricot and use overlocker. I made a top with waterfall neckline. I love the result!
I won't show it to you yet.:)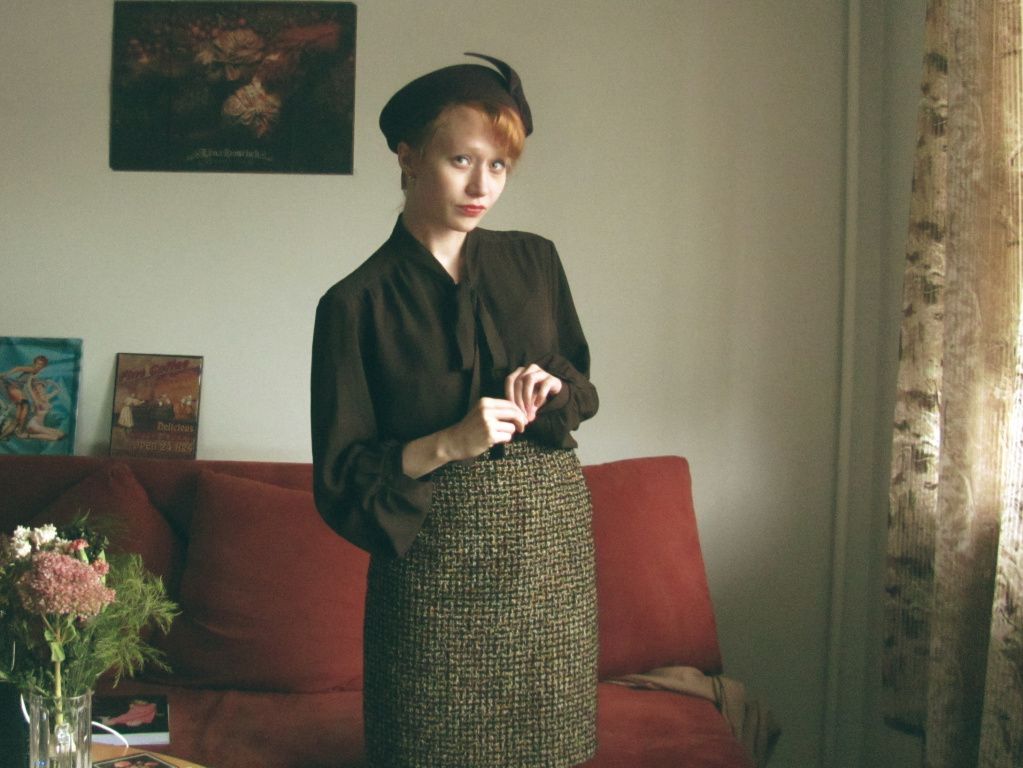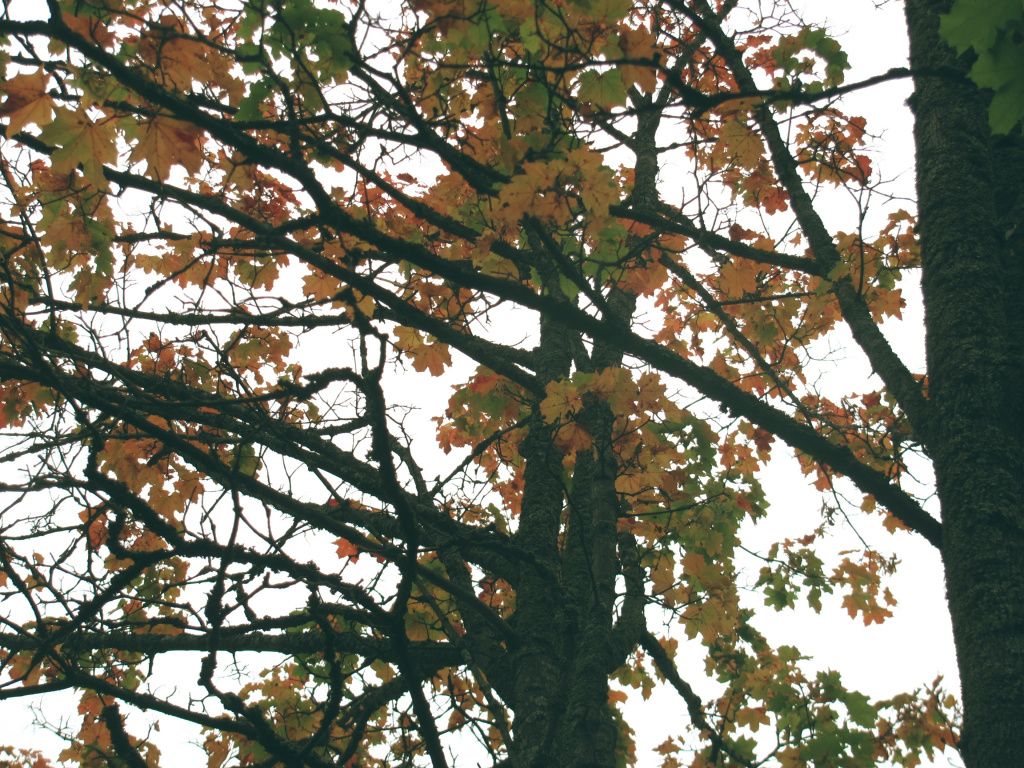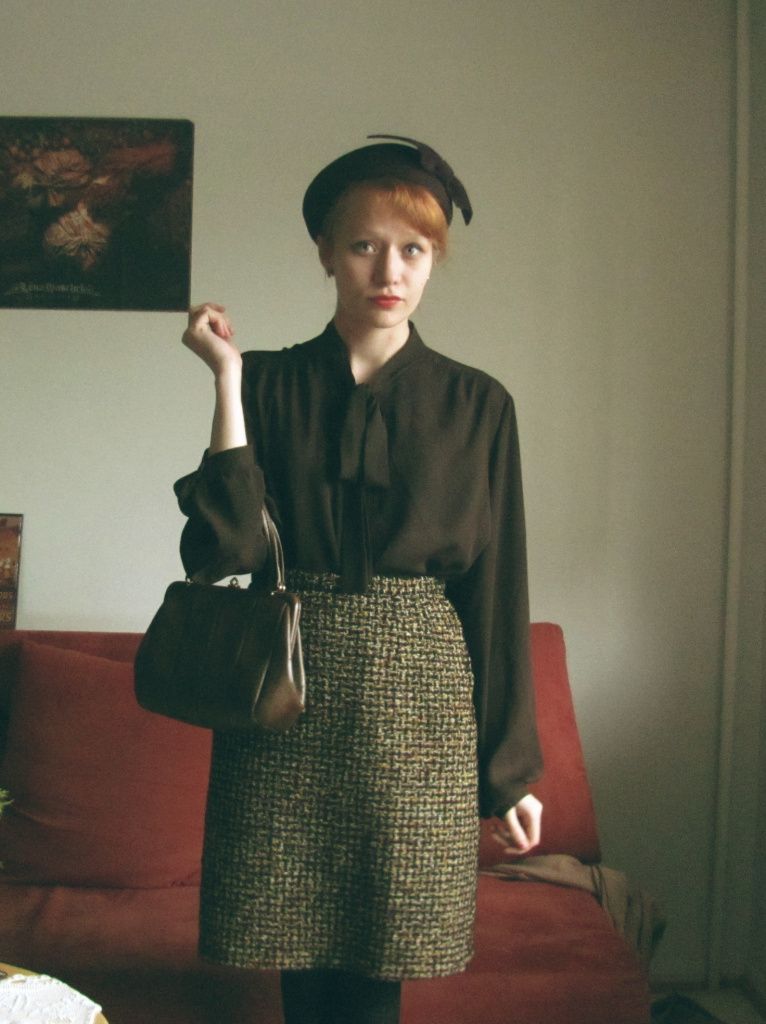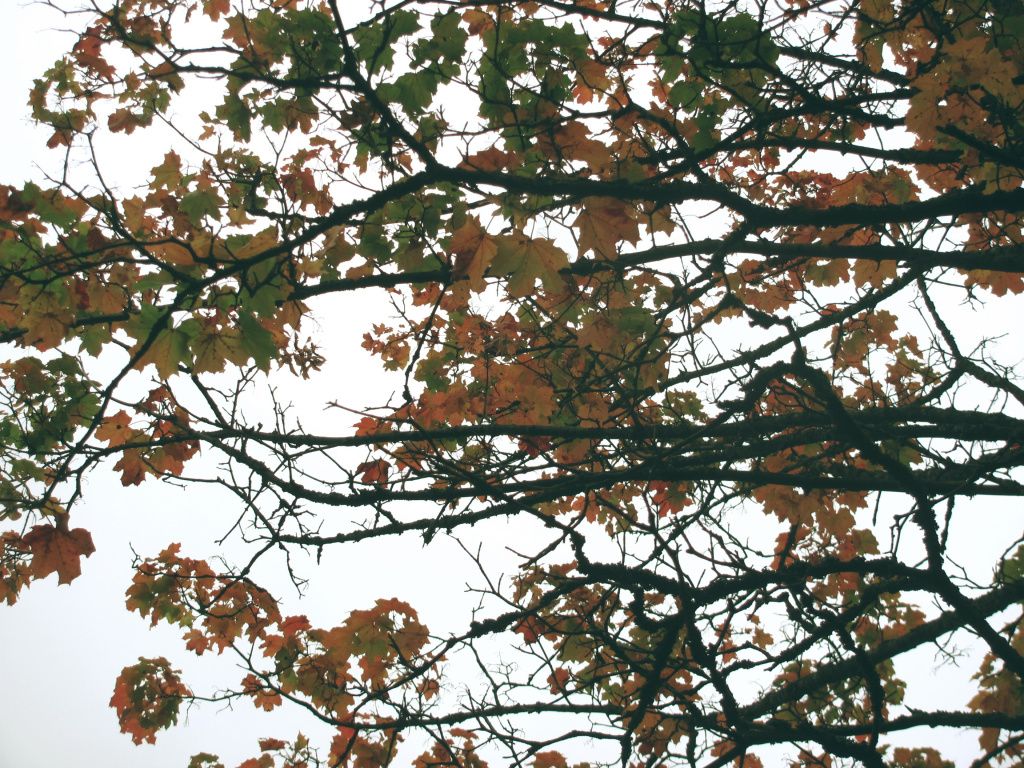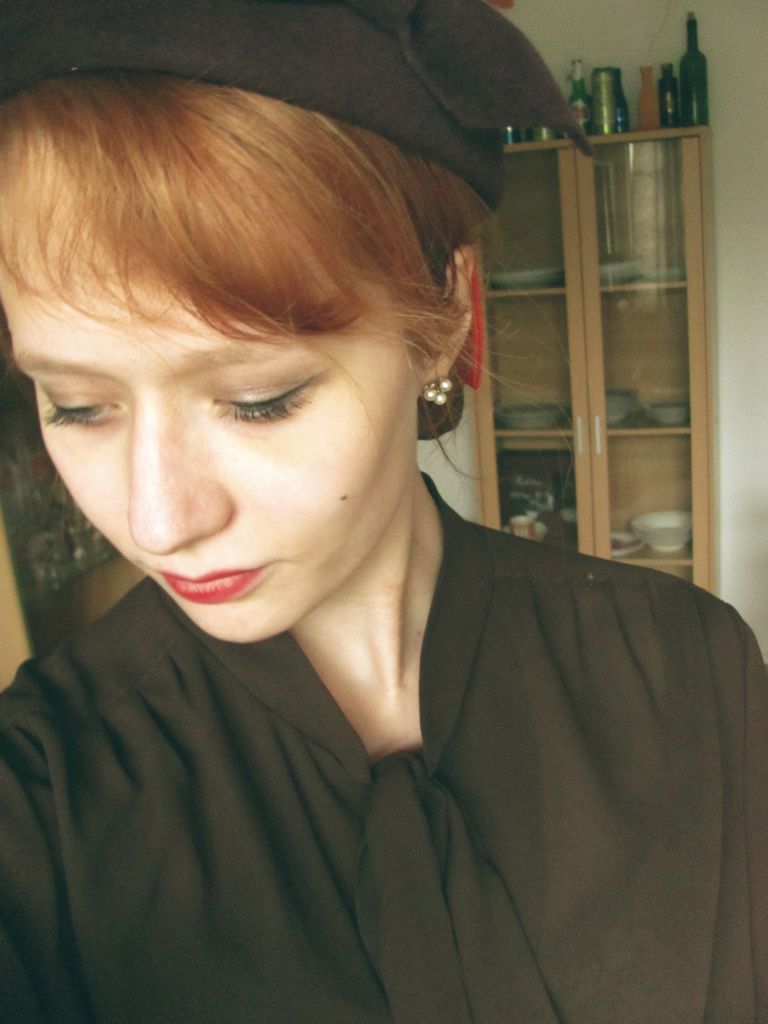 Anteeksi lyhykäinen kirjoittelu, toivottavasti piditte kuvista/asusta!
täytyy keskittyä nyt muihin asioihin. :)
Palailen!
(Sorry for the short post, hope you enjoyed the pics though! I have few
things to do :) I'll be back!)