Tulipa postissa kirjekuori, jonka sisällä oli vanha postikortti suuresta ihailuni kohteesta Olavi
Reimaksesta. Olavi Reimas näytteli 30-40 -luvuilla suurimmalti osalti Valentin Vaalan
ohjaamissa elokuvissa. Ja oli hän kyllä komea ilmestys niissä elokuvissa! Olen jopa nimennyt polku-
pyöräni tämän herran mukaan. Ensimmäinen elokuva, jossa hänet näin pari-kolme vuotta sitten, oli
Rikas Tyttö vuodelta 1939 - ihastuin heti! Harmittaa, että sitä ei ole tulossa DVD:lle, vaikka
pariin otteeseen olen tuon elokuvan Yleltä nähnyt. Se on niin hyvä elokuva!
Tilasin postikortin siis Huuto.netistä.
(Translation: I received an old postcard yesterday (order from huuto.net), it portrays my favourite
Finnish actor Olavi Reimas. He was an actor in 30-40's, and wasn't he handsome! I even named my
bicycle after him. The first time I saw him was when I watched a movie Rikas tyttö from 1939 couple
of years ago - oh boy I was amazed.. I am so sad that it isn't available on DVD, though I've seen it
from TV couple of times. It's so good film!)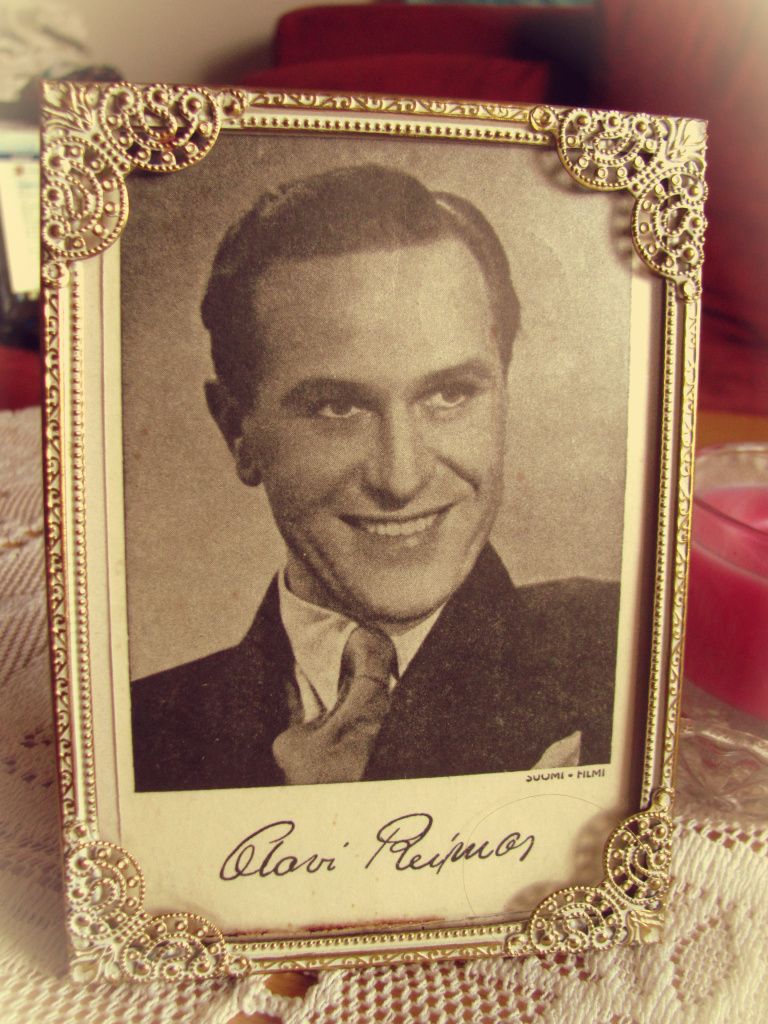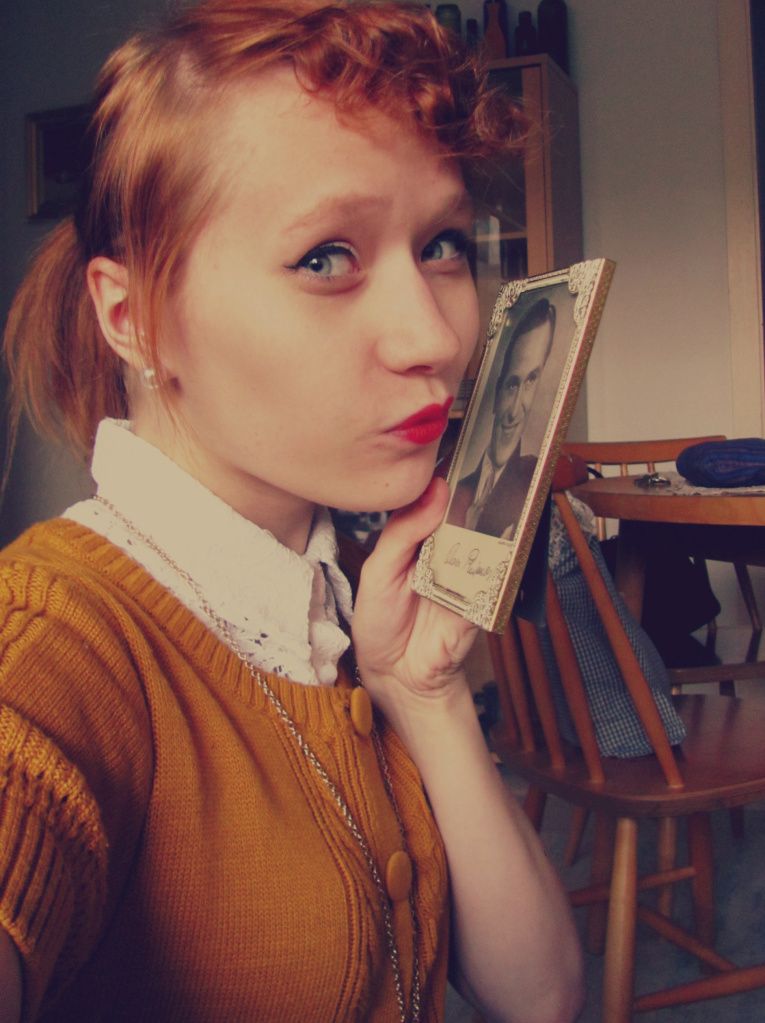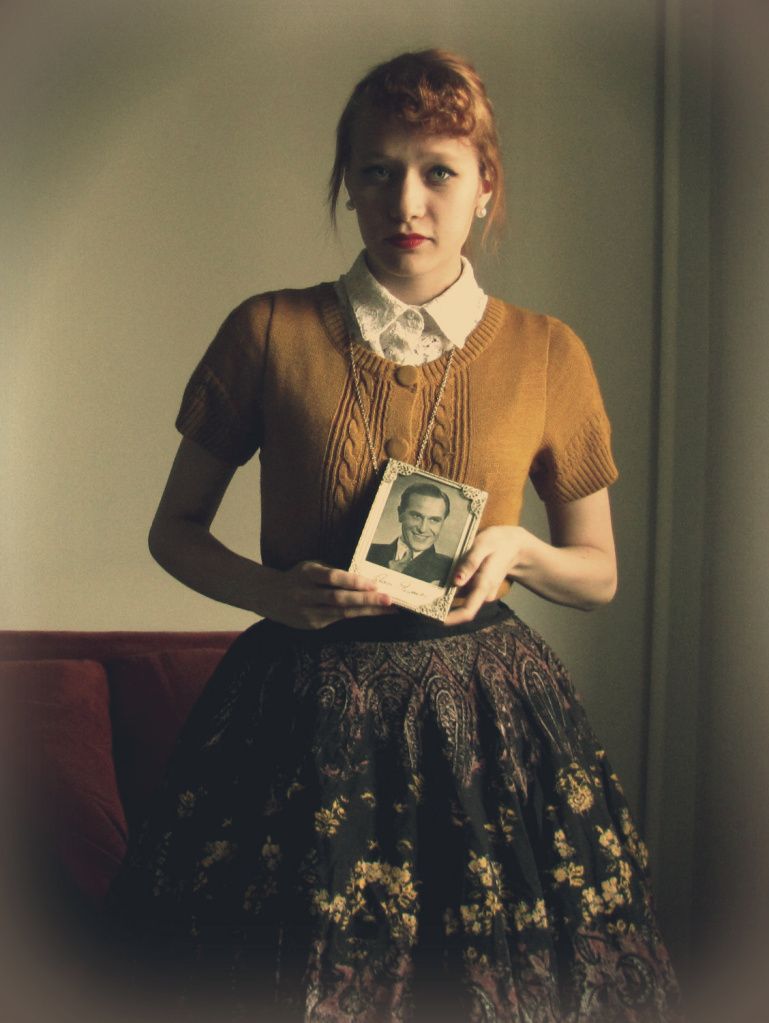 Ylläni minulla on hyvin syksyisiä värejä. En ole tuota(kaan) kellohametta pitänyt kuin kerran
aiemmin ja vuosi sitten sen Oulun reissulta ostin. Sain kuitenkin vähän aikaa sitten käsiini
uuden ihanan muhkean alushameen, jota halusin päästä kokeilemaan. Kaikki vaatteeni
ovat tässä asussa vintagea/kirpputoreilta.
(I am wearing very autumnal colours here. I have wore this circle skirt only once before, and
I bought it one year ago! I didn't even remember how cute it was. I received a petticoat
and wanted to try it out immediately and it looked nice with this skirt. Almost all my clothes
are either vintage or thrifted in this outfit.)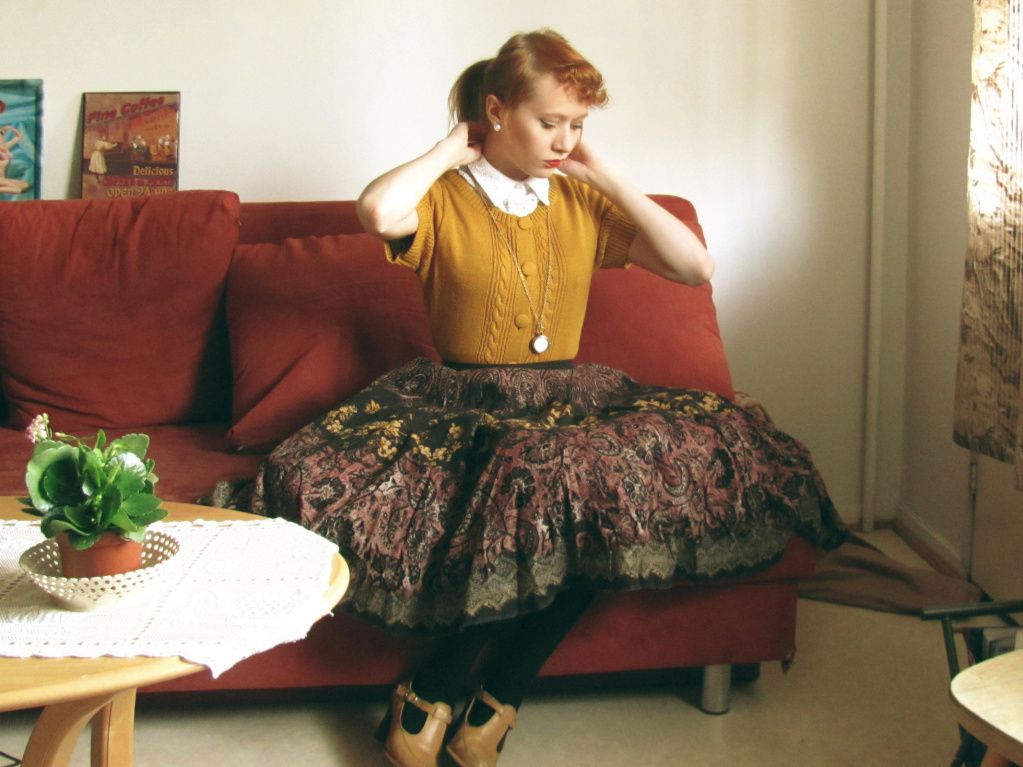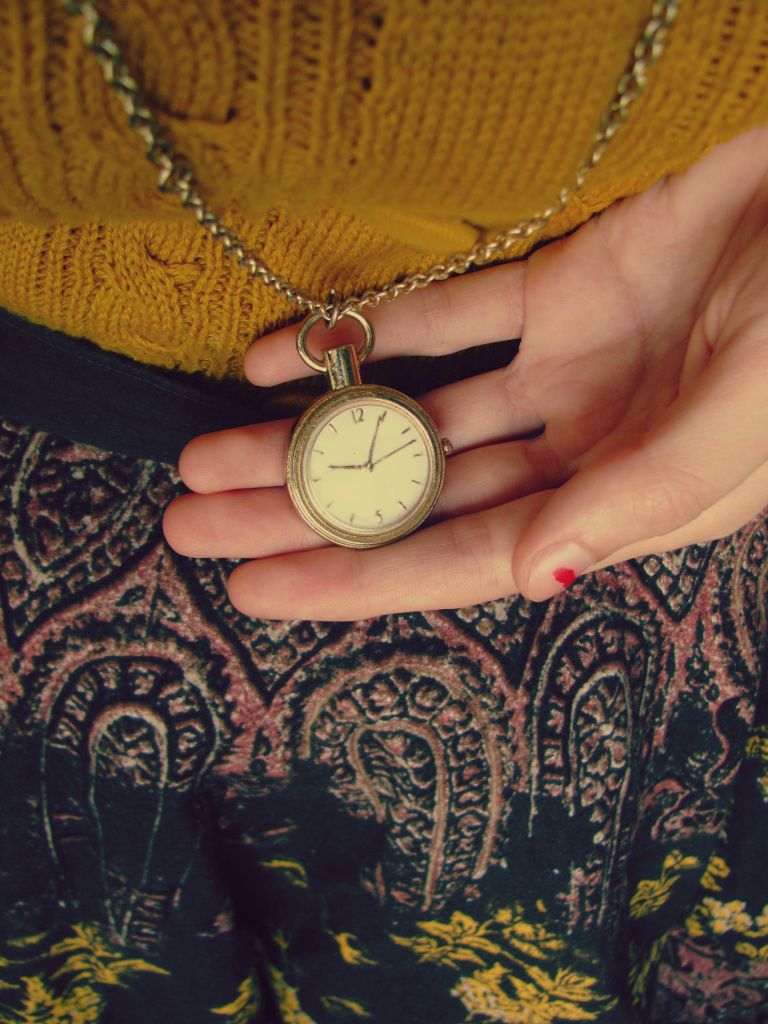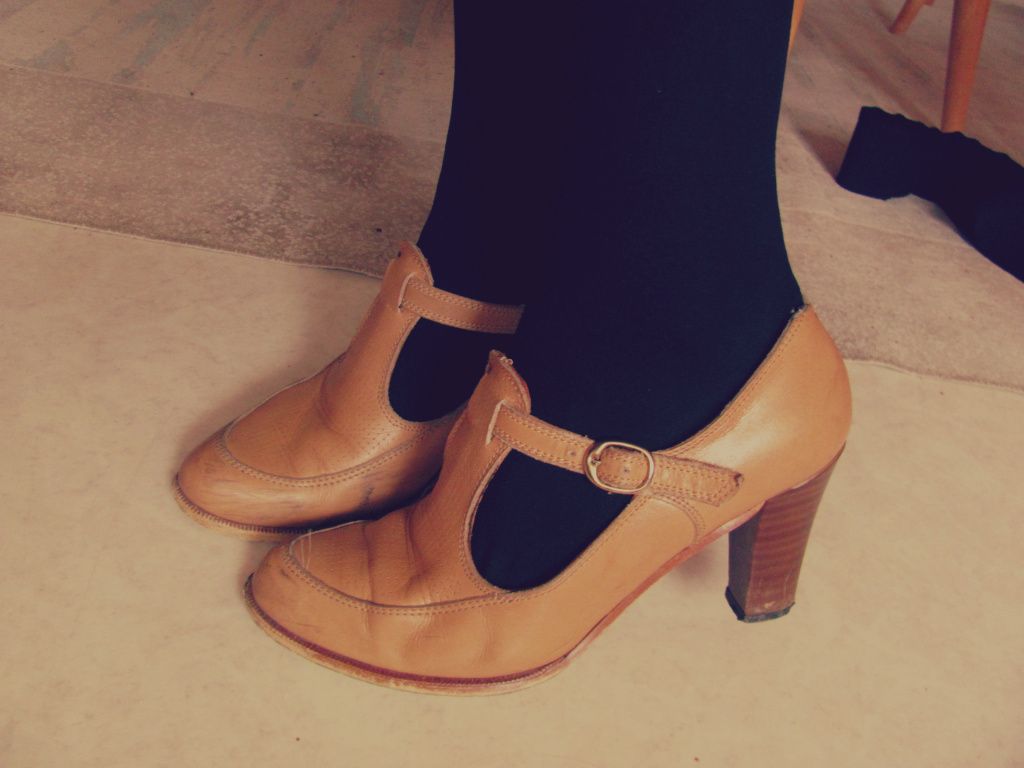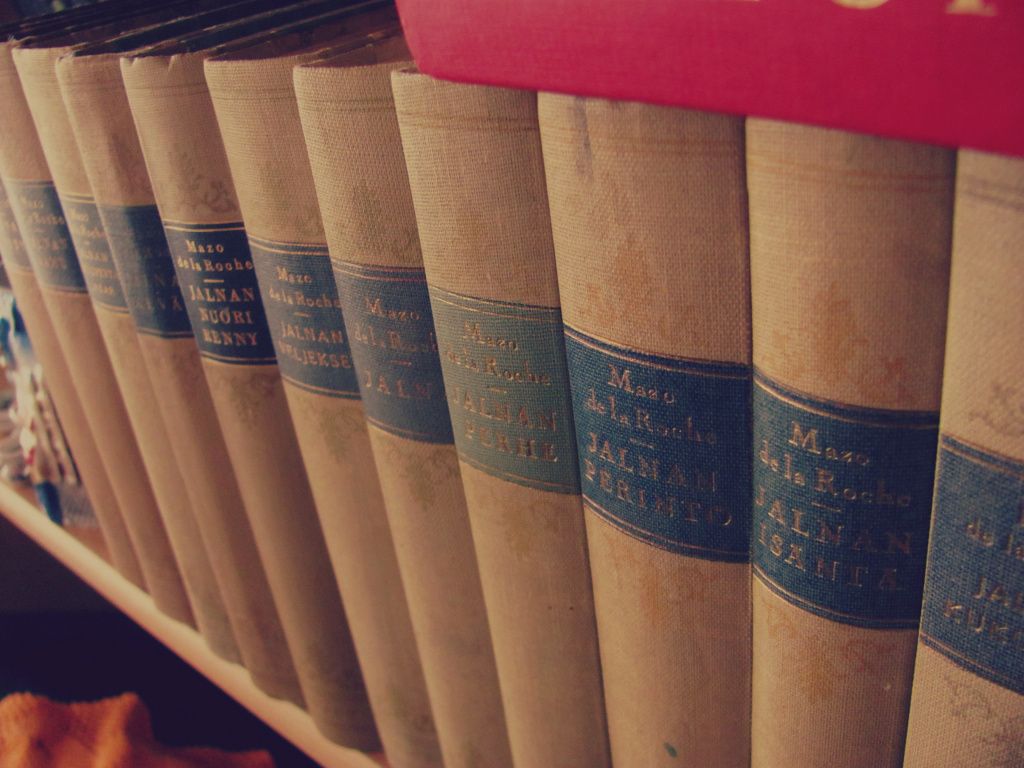 Sain entiseltä luokkakaveriltani ilmaiseksi 13 osaa Jalna-sarjasta. Nämä kirjat
ovat 50-60-luvun painoksia. Loput 3 samaa painosta olevaa kirjaa tilasin Huuto.netin
kautta, joten nyt minulla on koko sarja! Kun saisi vielä vain Utrion kirjan loppuun, niin aloitan
lukemaan näitä. :)
(I got 13 books of Jalna series from my former classmate for free. These books are
from 50-60's. Last 3 books from the series I found from the internet, so now I have
all the books of Jalna! I just have to finish the book I'm reading so I can start reading these.:)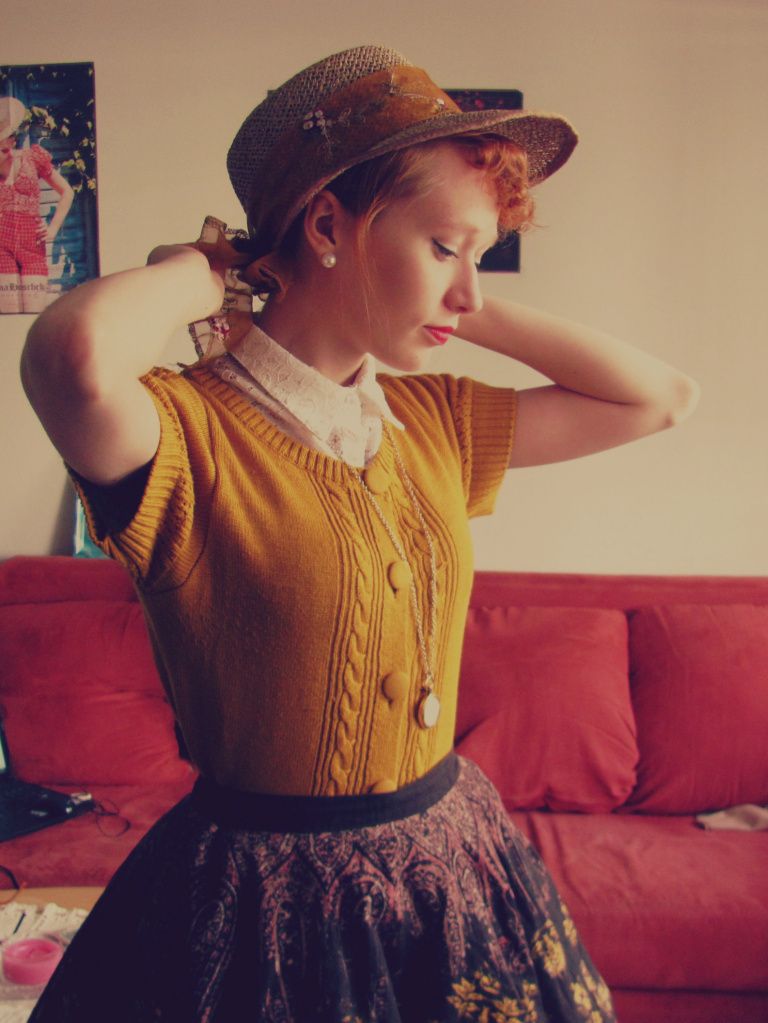 Bye for now