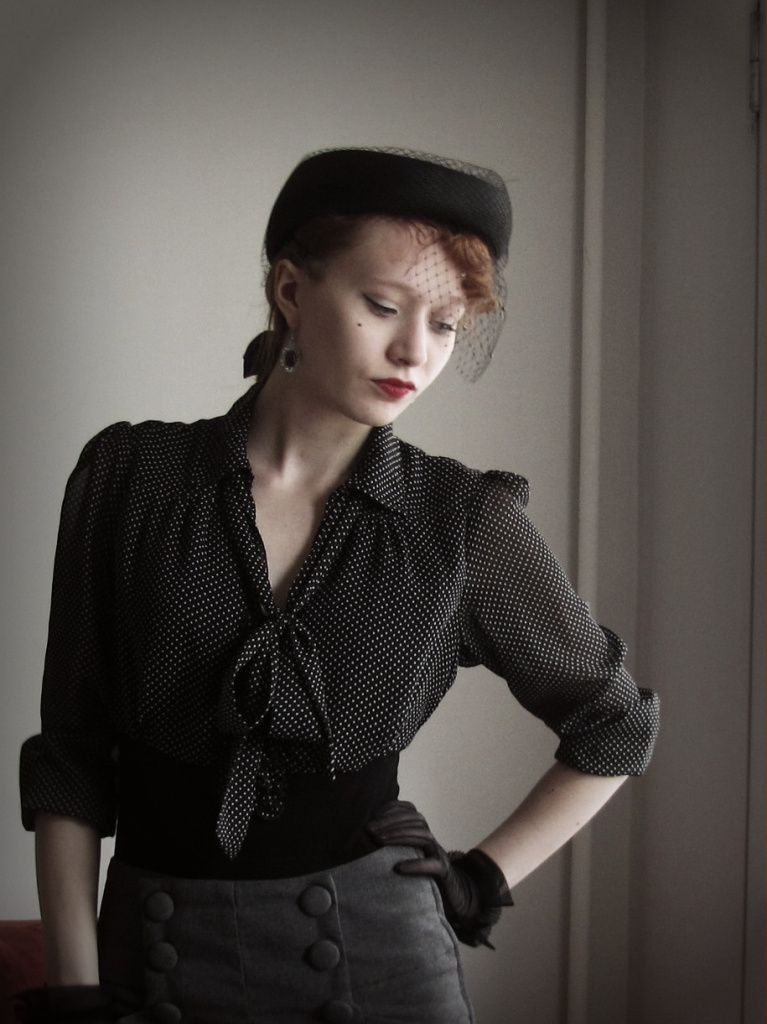 Tänä iltana olisi luvassa minun tupaantuliaiseni, todella pienimuotoiset
illanistujaiset vain. Ainakin juotavaa parin boolillisen verran (kuten aina), jotain pientä naposteltavaa
ja tietenkin Singstar mikäli joku innostuu laulamaan. Onhan se toki hassua pitää tuparit kun muutin
vaan toisen luokse, mutta en ole koskaan saanut pidettyä tupareita, vaikka viime lukuvuonna muutin
ainakin sen kolme kertaa! En malta kyllä odottaa, että pääsee viettämään iltaa kavereiden kanssa.
Old Dog ja Amarillo luultavasti sitten seuraavina pysäkkeinä kunhan ollaan aloiteltu täällä meillä.
Aion ainakin tehdä samaa boolia mitä juhannuksenakin keksittiin siskoni kanssa: hedelmäsalaatti-
booli! Tölkkihedelmiä sokeriliemineen boolimaljaan paljon ja viinaa sekaan. Hyvää tulee, nom!
(Translation: Today I am having my house warming party, just a small one. At least two different
punches, snacks and of course Singstar if someone wants to sing. I know, it is quite silly to keep
a house warming party because I moved only to Joonas' apartment, but I've never have chance
to keep any.. Even though last year I moved three times! I can't wait to see all my friends and have
a great time with them. We propably head to Old Dog and Amarillo after celebrating here.
I will definitely make the same punch which I did last Midsummer day - fruit salad punch!
Tin can fruits and booze, nom!)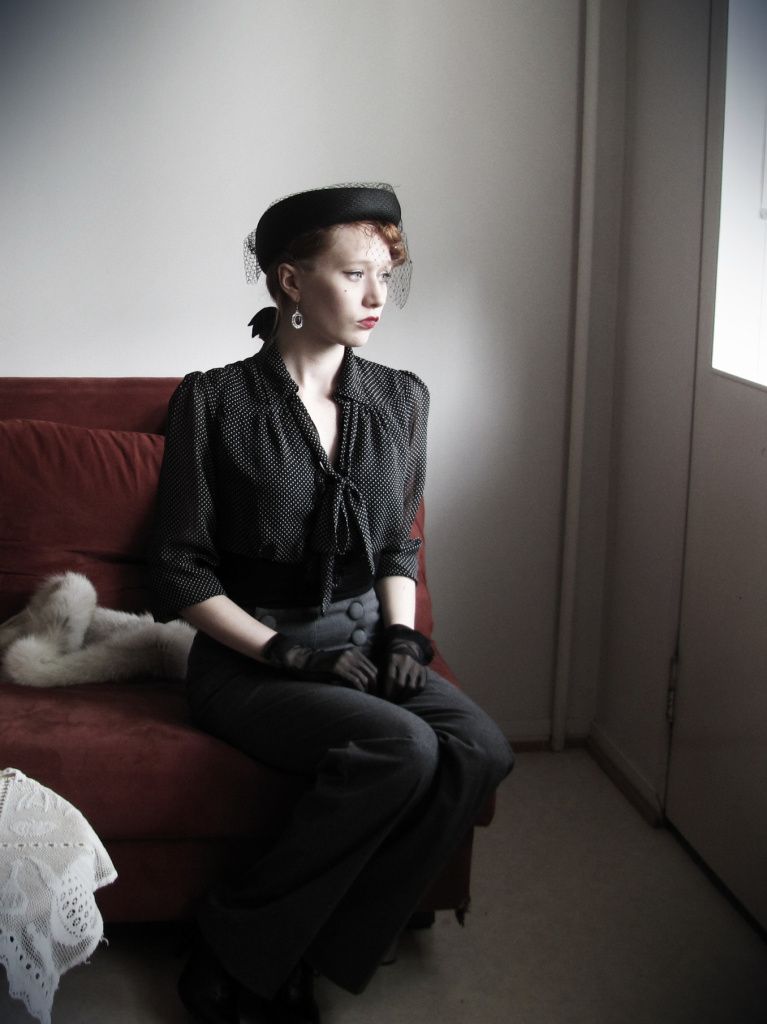 Tässä asuni eiliseltä. Tosin ilman tuota turkista. Vähän vain leikittelin pukeutumisella ennen kouluun
lähtöä :D Isäni oli käymässä toissapäivänä ja kierrettiin kirpputorit.
Löysin sieltä nämä ihanat villakangaspöksyt ja tuon paidan ynnä muuta mukavaa.
Olen niin innoissani näistä housuista, sillä en tosiaan kovinkaan monia omista! Nämä
ovat niin täydelliset.
(Here's my outfit from yesterday - without that fur, just playing around with my accessories before
going to school :D My dad was visiting us the day before yesterday and we went
to the flea markets. I found these fabulous wool trousers and this shirt, and some other cool
items. I am so excited about these pants, because I don't own many. These
are perfect!)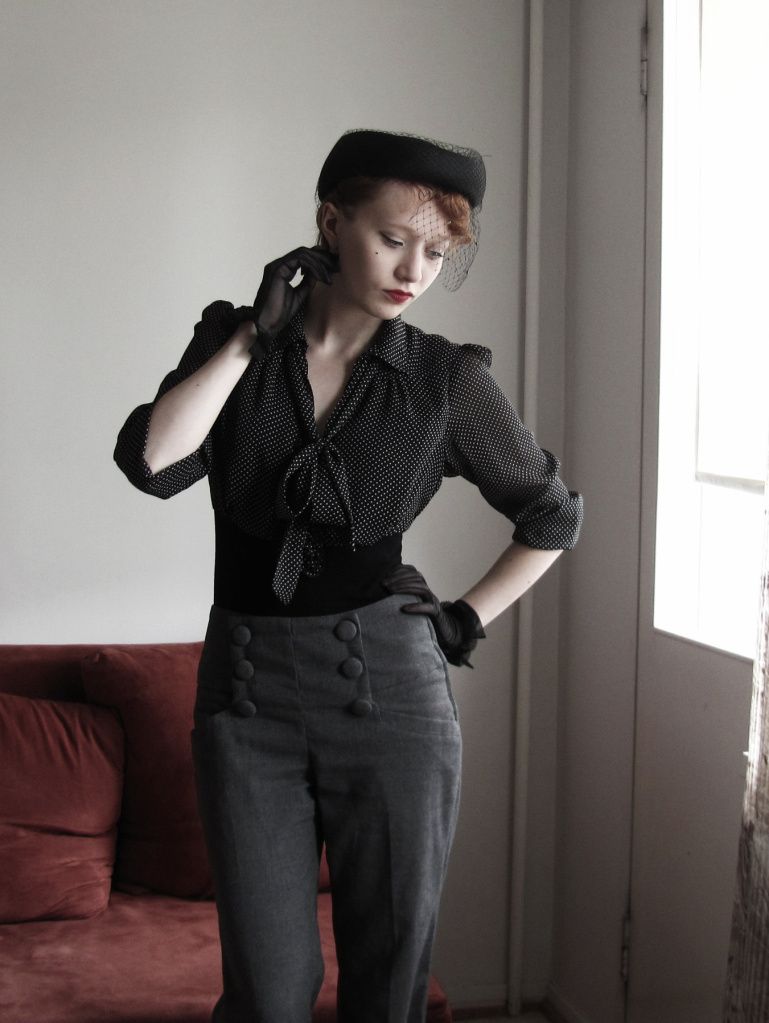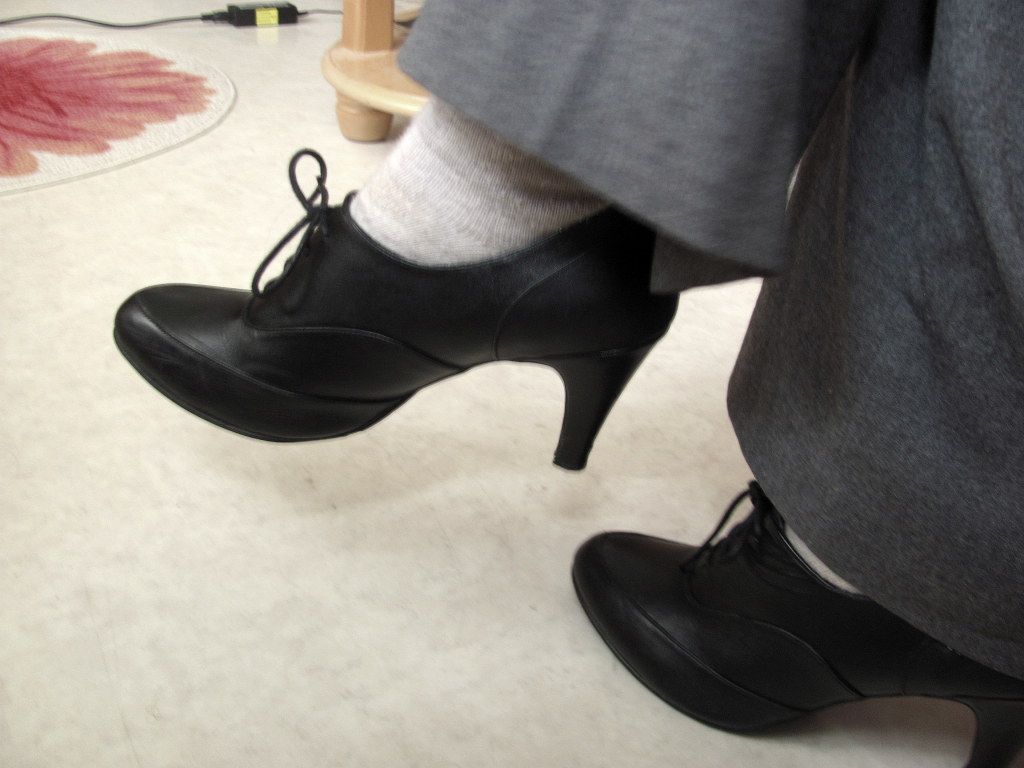 Rakastan noita kenkiä, mutta ne tekevät pahat rakot.. Huoh.
(I adore those shoes, but they are killing my feet.. Sigh)