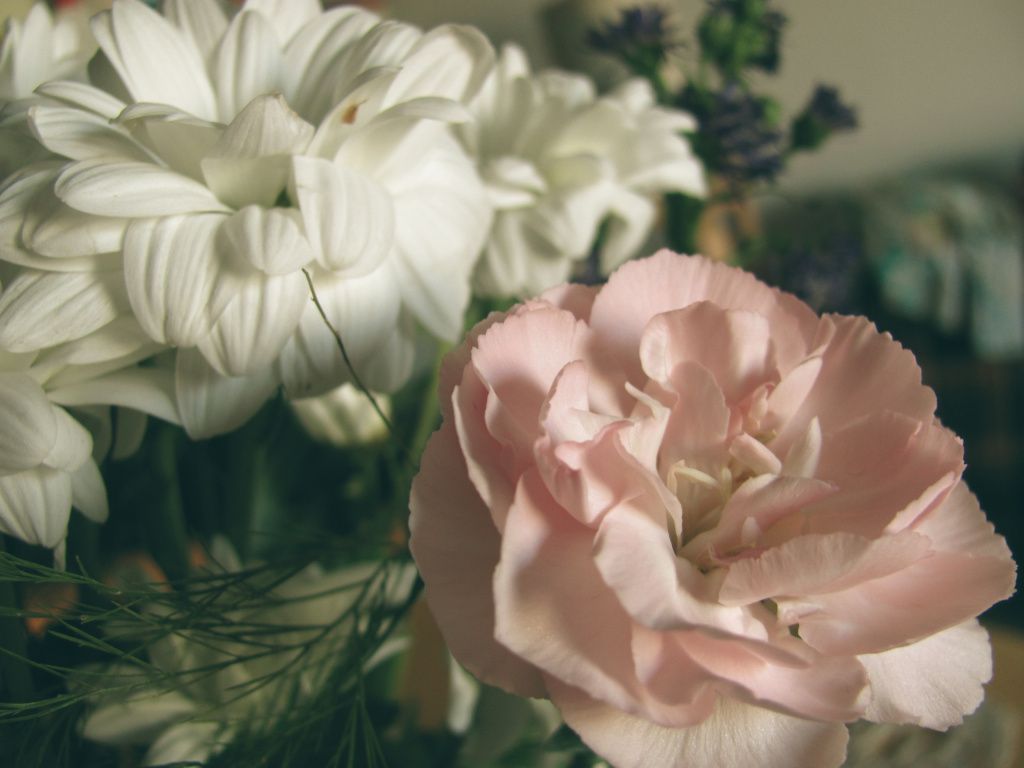 Vietän tässä jälleen hidasta aamua. Kahdeltatoista alkaa koulu,
heräsin tuossa puoli kahdeksan. Päätin, että herään aina ennen koulua mahdollisimman
aikaisin, että ehdin nauttia aamukahvit suklaan kanssa, vain istua, lukea lehtiä, kuunnella
musiikkia.. Rauhallinen aamu tosiaan jättää jälkeensä hyvän mielen koko päiväksi. Päätin myös sen,
että herkuista nautin vain suklaata. Ja sitäkin pelkästään aamukahvin kanssa. Onhan toki alkoholikin
tavallaan herkkua, mutta pidän senkin nauttimisen kohtuudella. Ainakin yritän.
(Translating: Enjoying my calm morning. My school starts on 12pm, I woke up 7.30am.
I decided that I will wake up very early every morning, so that I can just drink my cup of coffee,
eat chocolate, just sit and read magazines and listen some good music - without any
hurry. Calm mornings give me good mood and it lasts through the day. I also decided,
that chocolate is the only treat I will enjoy, and only with a cup of coffee.
I know, alcohol is a treat too, but I try not to drink it as much as before. At least I try!)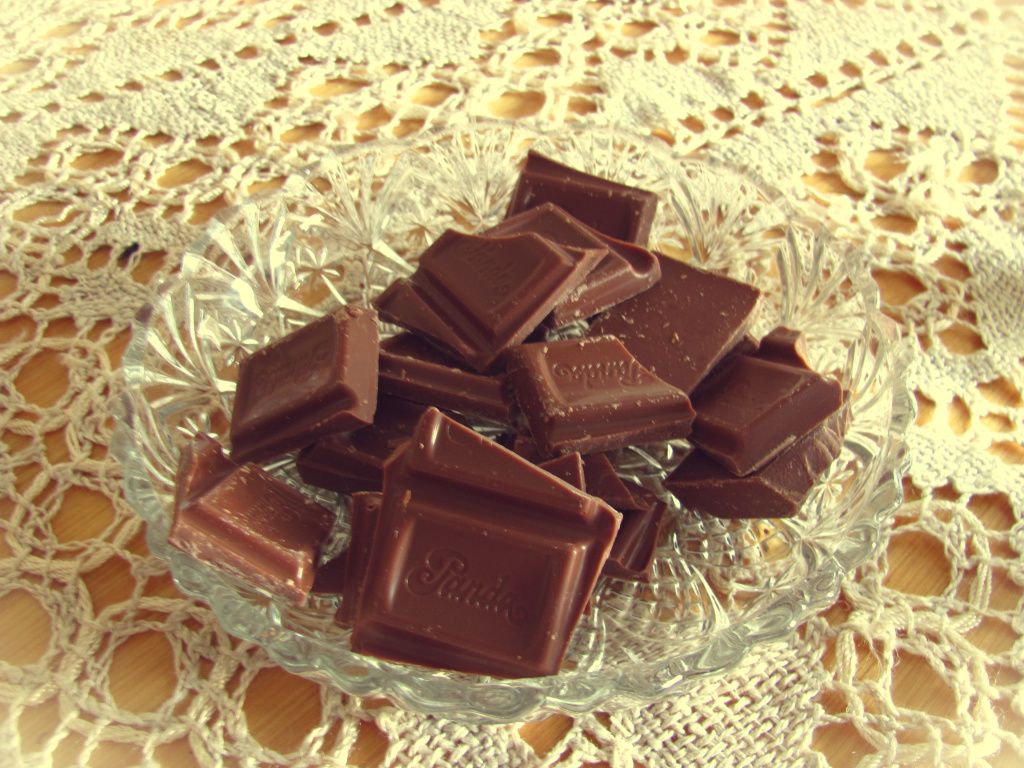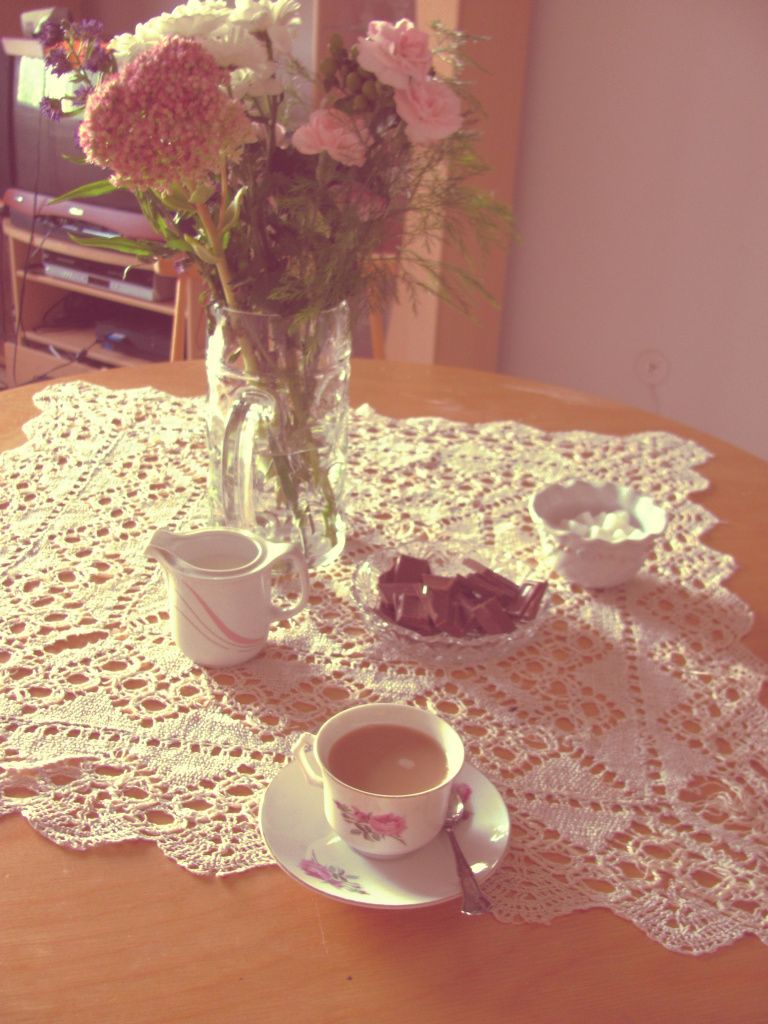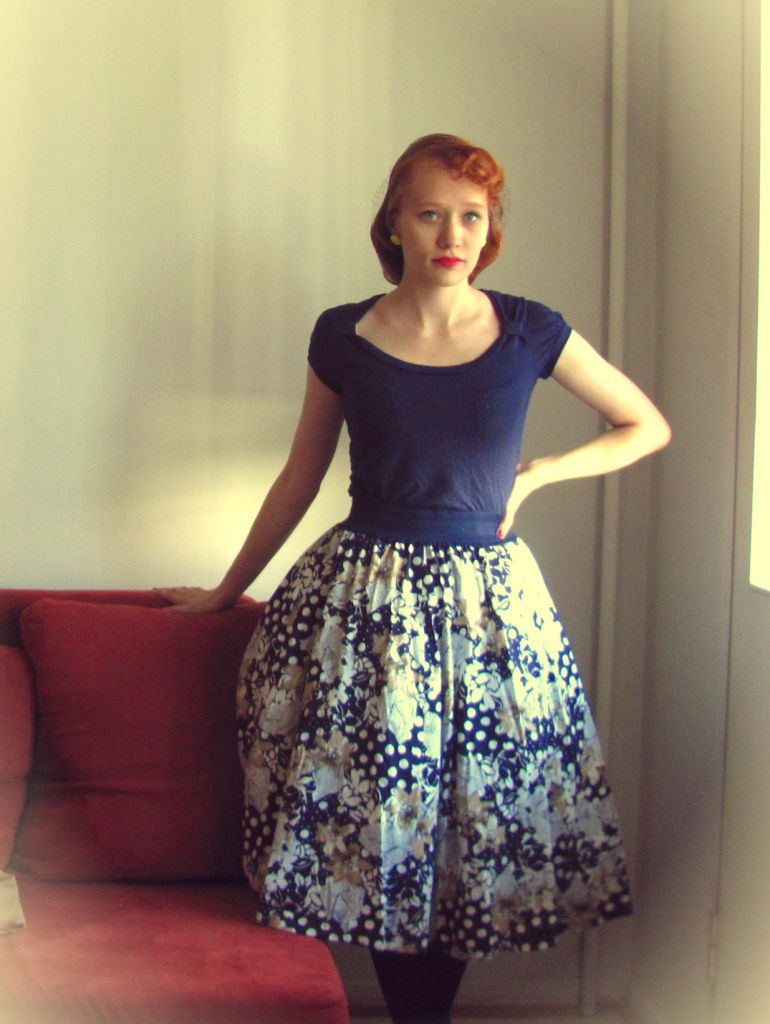 Tupaantuliaiseni olivat loistavat! Vieraita saapui mukavasti ja hauskaa oli. Pelkäsimme, että
kukaan ei boolejamme halua juoda, ja että ne jäävät meille "aamupalaksi", mutta onneksi
ne loppuivat juuri silloin, kun illatsut olivatkin jo loppumassa. Riittivät kuitenkin koko illaksi.
Saimme toki siskoni kanssa kuulla, että boolimme olivat aika tujuja, mutta kyllä niistä tykättiin.
Erityisesti syötävä hedelmäsalaattibooli oli menestys, kaikki alkoholihan oli niissä hedelmissä.
Petollinen tapa humaltua?
(My house warming party was a success! Lots of good friends, we had a laugh.
We were afraid that nobody wants to drink our punches and they leave them
for "the breakfast", but luckily everyone enjoyed them. My sister and I heard that the punches
we made were quite .. strong (ofc), but maybe that was the reason why everyone drank them.
At least our eatable fruit salad punch was a success, all the alcohol was in the fruits.
Sneaky way to get drunk?)