Ostin muutama kuukausi sitten kirpputorilta vintage hiusverkkoja,
ja päätin vasta nyt kokeilla niitä käytännössä. Niitä tuli siinä samassa paketissa 15 kpl,
ja ne olivat täysin käyttämättömiä! Nämä mustat, todella ohuet hiusverkot eivät hädin tuskin edes
näy kampauksissa, mutta tykkään niistä todella paljon.
Mekko on jotakuinkin 60-70 -lukua. En ole pitänyt sitä puoleen vuoteen,
vaikka onkin yksi lempimekoistani. Tänään oli pitkä koulupäivä, vaikka 5 tuntia
yhteensä olikin. Vihaan hyppytunteja! Loppuillasta luvassa siivoamista ja Muumien katselua.
(Translation: I bought few months ago these black vintage snoods, and tried out
one today. I got 15 snoods in one package, and they were unused! These black, very sheer
snoods can hardly be seen in hair, but I like them a lot.
My dress is 60-70's. I haven't wore it for the past six months, though it's one of my
favourite dresses. Long and tough schoolday behind, and now I will start to clean our hom
and then watch some Moomins.)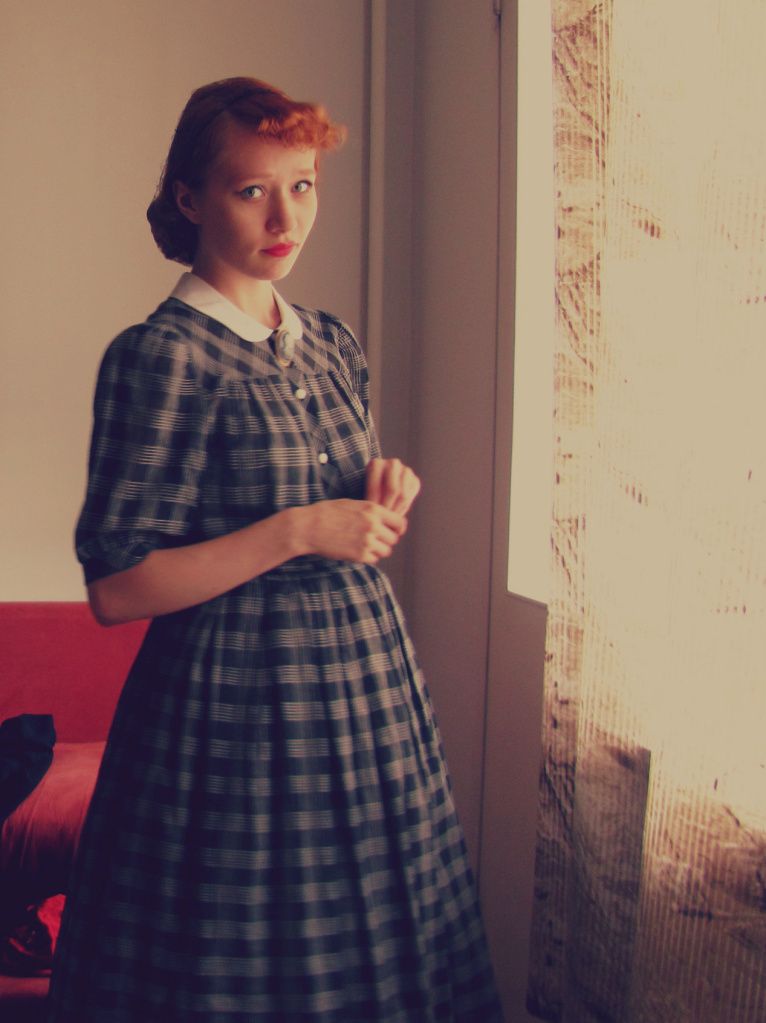 Tämän rintakorun sain lahjaksi entiseltä luokkakaveriltani! Eikö olekin ihana??
(I got this brooch as a gift from my former classmate! What a nice surprise, isn't
it lovely?)
Alla muutamia ensimmäisiä koulutöitäni. Kyllä ompelu on sitten ihanaa!
On niin upeaa nähdä omien kättensä jälki, vaikka parannettavaa onkin aika paljon. :)
(Here's few of my first schoolworks. I love sewing so much! It is so wonderful to see
the work when it's ready, though I do need much more practise :)
Tämä pieni kangaskirjanen on silmäneuloille ja nuppineuloille.
(This little book is for needles.)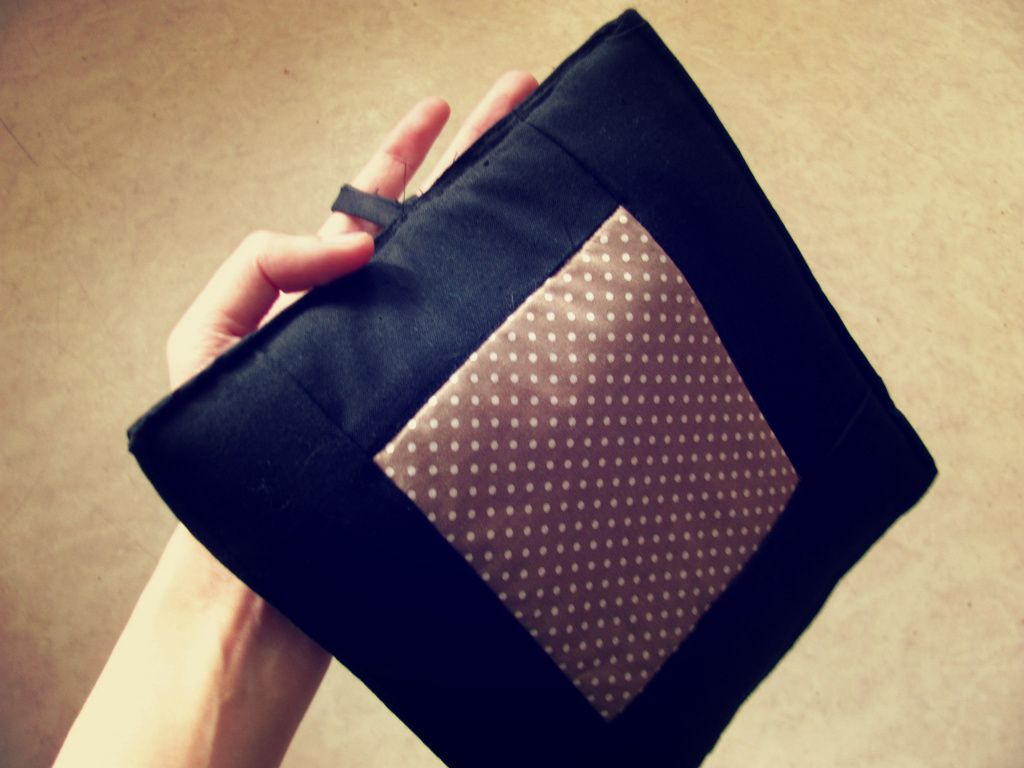 Ensimmäinen patalappuni!
(My very first potholder!)