Heipä hei!
Tuunasin itselleni ehkä yhden söpöimmistä hameista jonka omistan!
Tämä meriaiheinen hamonen oli todella suuri kooltaan ja melkein nilkkoihin ylettyvä.
Kavensin sitä, ja lyhensin, ja siitä tuli oikein sievä! Ompelin myös tuohon neuleeseen
viininpunaisen rusetin, jotta se sointui paremmin laukun ja kenkieni väriin.
(Translation: Hello!
I tuned myself maybe one of the cutest skirt I've ever own!
This nautical skirt was huuuge when I bought it, and the hem reached all the way to the ankles.
I narrowed it, and cut it shorter, and the result was supercute! I also added a burgundy ribbon
to my sweater, so it looked better with my bag and the shoes.)
Wearing:
White thrifted sweater with burgundy ribbon
Nautical skirt, thrifted and tuned by me
Leather vintage purse was a gift
Old leather shoes thrifted
Silvery and burgundy stone earrings a souvenier from my mom
Huomenna on viimeinen lomapäivä. Tiedossa olisi Pizzeria Veronaa
ja luultavasti, ehkä, mahdollisesti, elokuvateatteriin katsomaan Abraham Lincoln: Vampire Hunteria.

Juoni kuulosti aika hassulle minun korvaani, mutta vampyyreistä kun tykkään (en tarkoita
Twilight -hömpötyksiä) niin pitäähän se käydä katsomassa.
(Tomorrow is my last day before the school starts. We will go to eat to Pizzeria Verona
and then we'll maybe go to the cinema to watch a movie Abraham Lincoln: Vampire
Hunter. The plots sounds kind of odd to my ears, but I adore vampires (sidenote: but not those silly
glittery ones from Twilight ..) so I want to see this one.)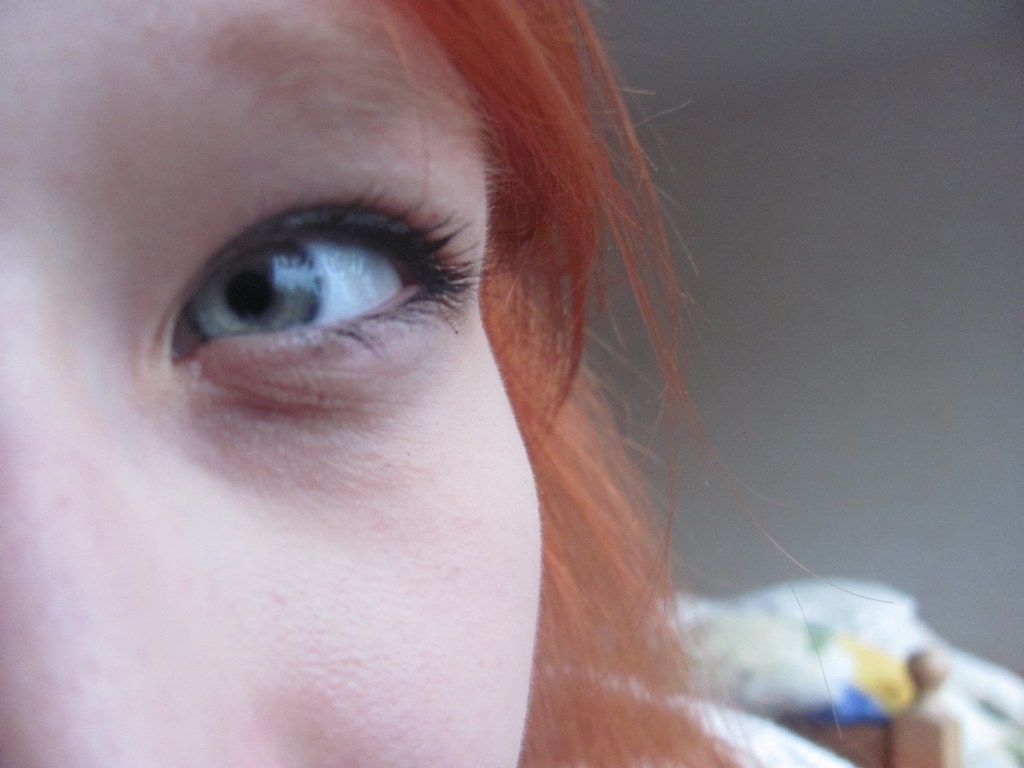 Hah! Vahinkozoomi.
Kokeilin kameran joitain toimintoja, joten siitä syystä tällaisia
erilaisempia kuvia mitä minulla normaalisti näkyy. Oli kuitenkin aika hauskaa!
(Hah! Zoom not in purpose :D
I tried some of the functions in my camera, so that's why these kind of pics here
I don't often take. I had fun!)
Ah niin, rakastan hiuksiani juuri nyt!! Ja David Archuletaa, hän on ihana.
(Ah yes, I love my hair right now!! And David Archuleta, he's precious.
Good luck, me and the other fans will miss you!)
See you soon, lovelies !