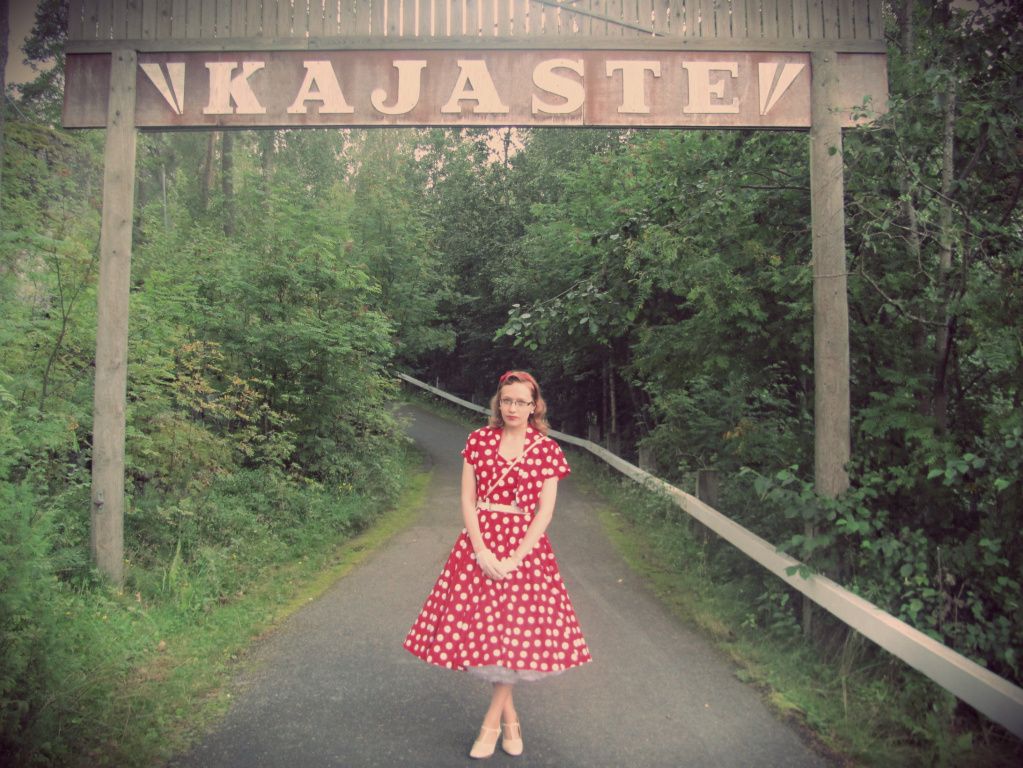 Olimme siis eilen lavatansseissa Joonaksen kanssa, katsomassa
mahtavaa Dallapé orkesteria. Herrat olivat aivan loistavia muusikoita! He toden totta
pitivät lavalla hauskaa ja meininki oli yleisön puolellakin melkoista.
Me seisoimme ihan lavan edessä kahdestaan, muut jättivät mukavan ilmaraon lavan eteen, joten
meille jäi tilaa tanssia ja pyörähdellä lavan edessä. Emme halunneet tanssia virallisella
tanssilattialla, koska se oli ihan liian täynnä. Oma privaatti tanssilattia sopi hyvin ;)
Oli hurjan hauska ilta, täytyy päästä toistekin tanssimaan tämän legendaarisen
orkesterin tahtiin.
(Translation: So, we were at the dance pavilion yesterday, to check out
awesome jazz orchestra Dallapé. Those gentlemen were such great musicians!
They really had fun on the stage and the audience was having fun with them.
Joonas and I stood right next to the stage, only us. The others stayed few steps back
from the stage, so we had our own area to dance and twirl - right next to the stage. We didn't
want to dance on the dancefloor, it was too crowded.
It was a blast, I want to see them again as soon as possible!)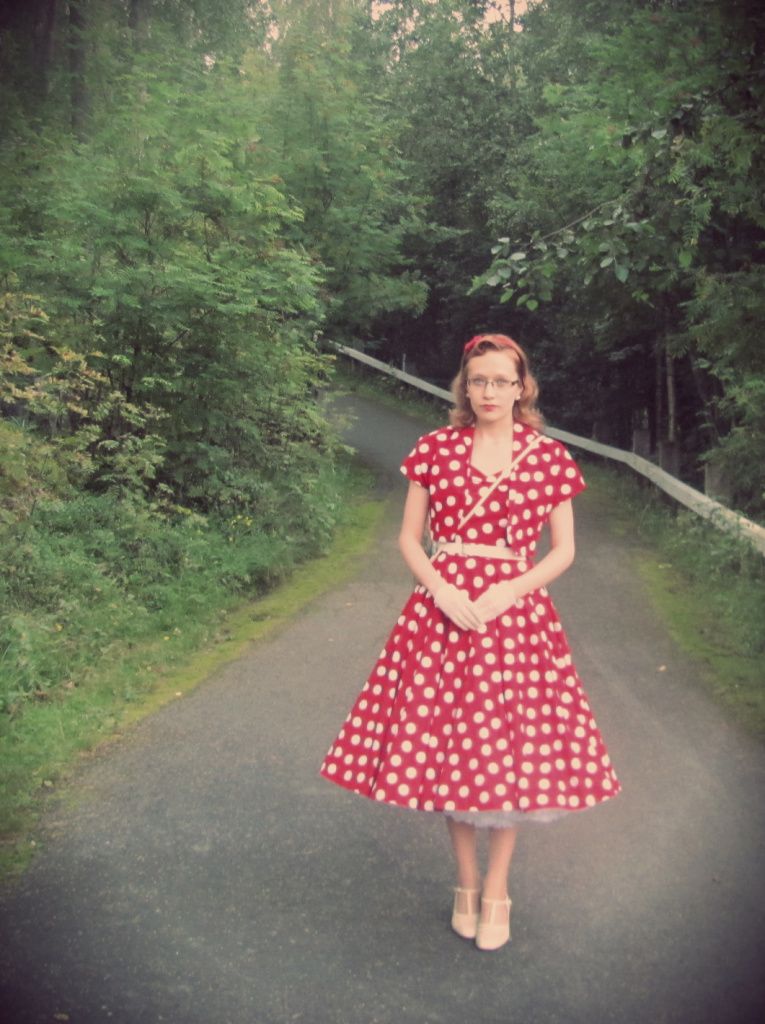 Wearing:
Dress, bolero and petticoat from Vivien of Holloway
T-strap shoes are vintage
Lacey gloves thrifted
White purse borrowed from my mom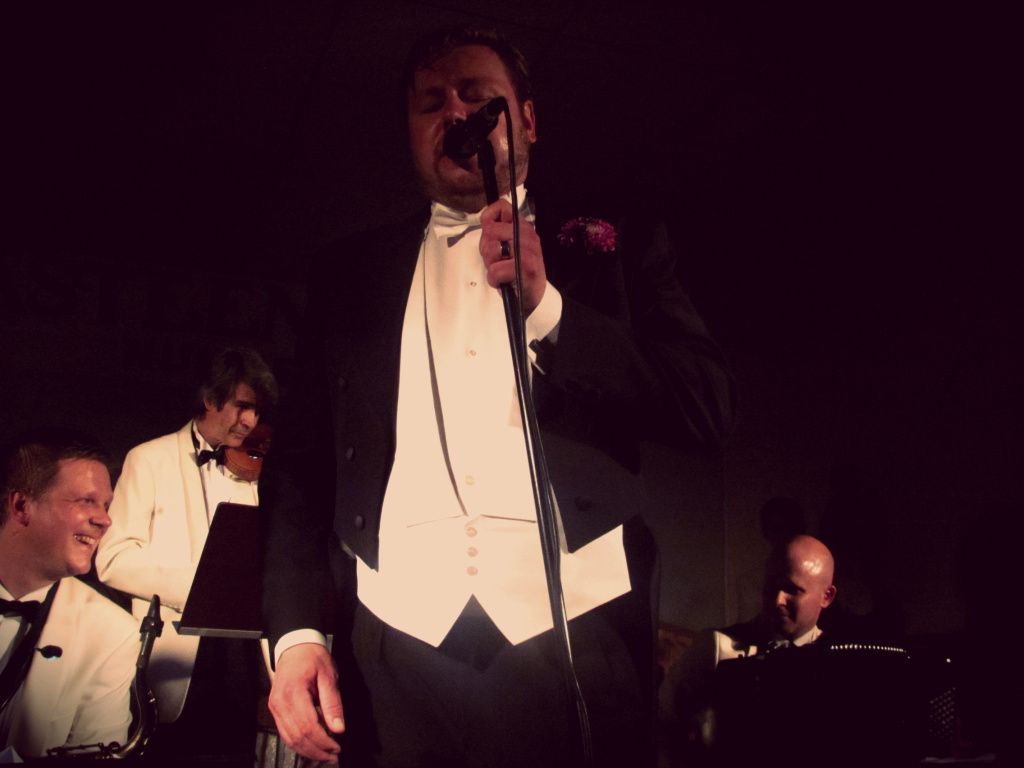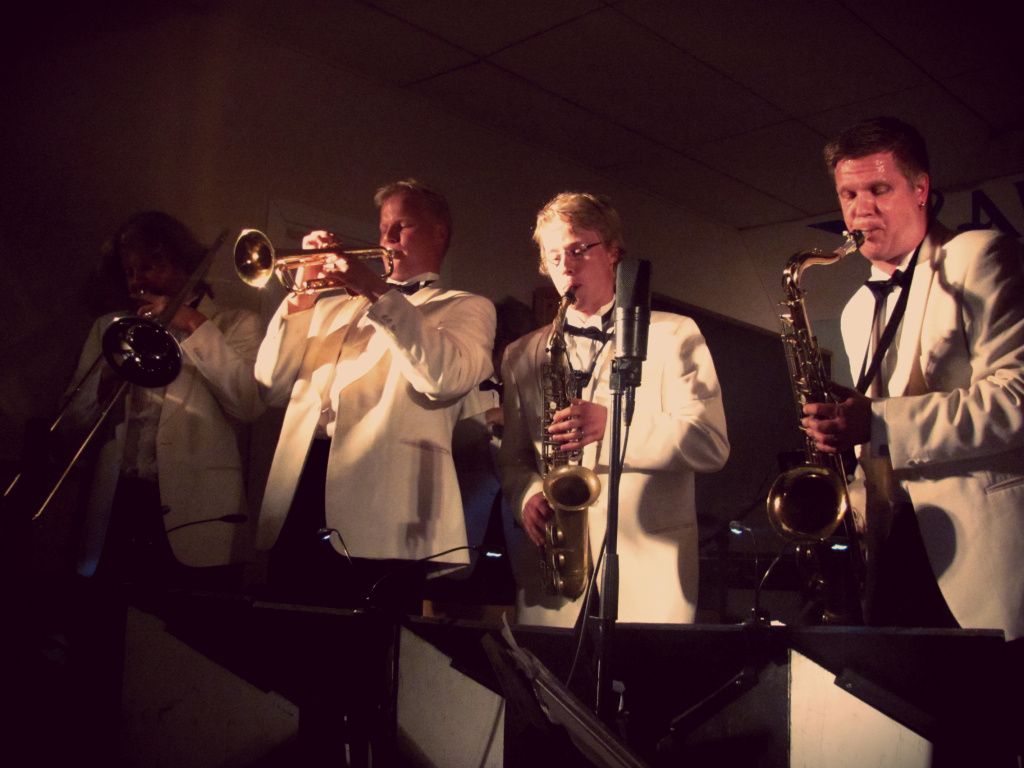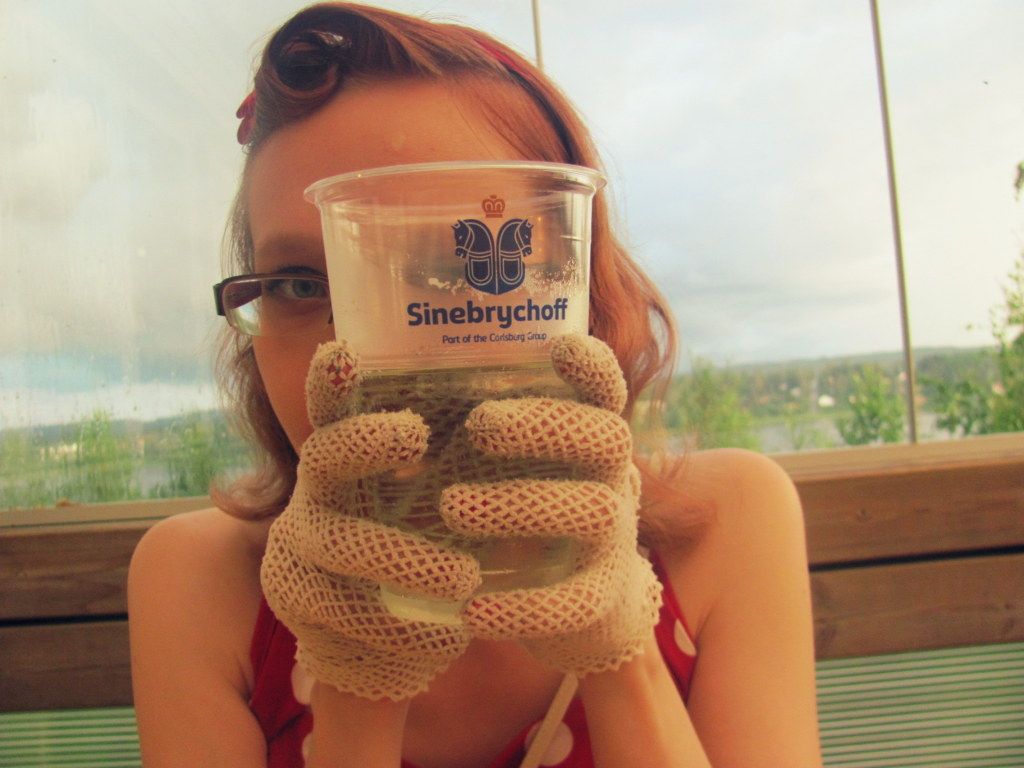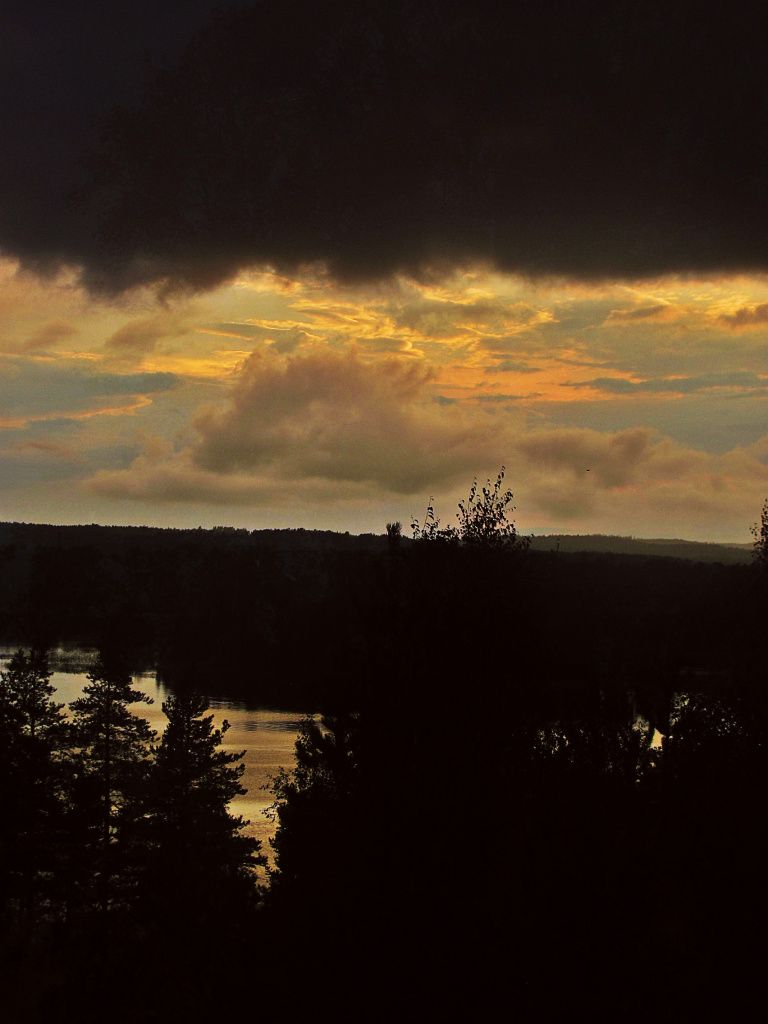 Nurmeksen Kajasteen lavalta näkymiä.
(The view from "Kajasteen lava" - local open air dance pavilion)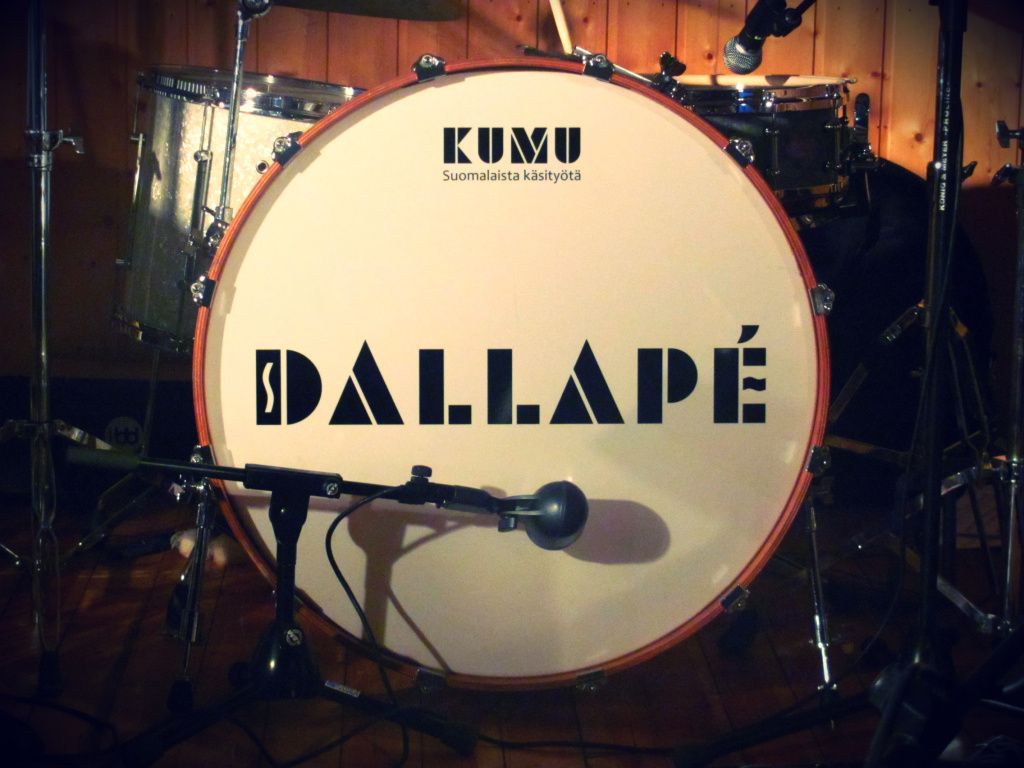 Ensi kertaan!
Ps: All pictures by me and Joonas!