Ystävättäreni Kaisa lähti eilen meiltä pois, joten ei ehdittykään käydä eilen
yöelämässä hänen kanssaan. Mutta hauskaa kuitenkin oli nähdä Kaisaa pitkästä aikaa!
Kävimme torstai-iltana Old Dogissa ja Bepopissa tanssimassa, nautimme punaviiniä
ja suklaakonvehteja ja pelasimme korttia ja tietenkin puhuimme henkeviä. Ah niin,
ja kävimme perjantaina Pizzeria Veronassa.
(Translation: My dear friend Kaisa left us yesterday, so we couldn't go to dance
to Amarillo. But it was so nice to see her, last time was about a month ago!
On thursday evening we went to Old Dog and Bepop to dance, we enjoyed red wine,
chocolate and played cards, and of course talked, and talked, and talked.
Oh and on friday we went to enjoy bolognese pizza in Pizzeria Verona.)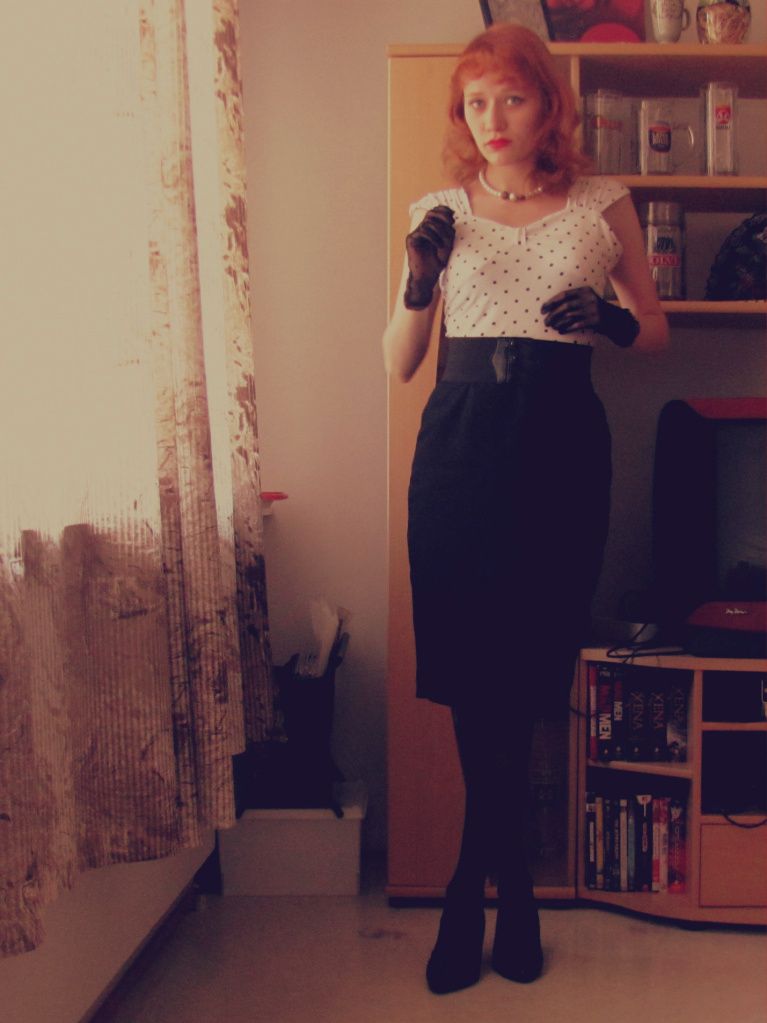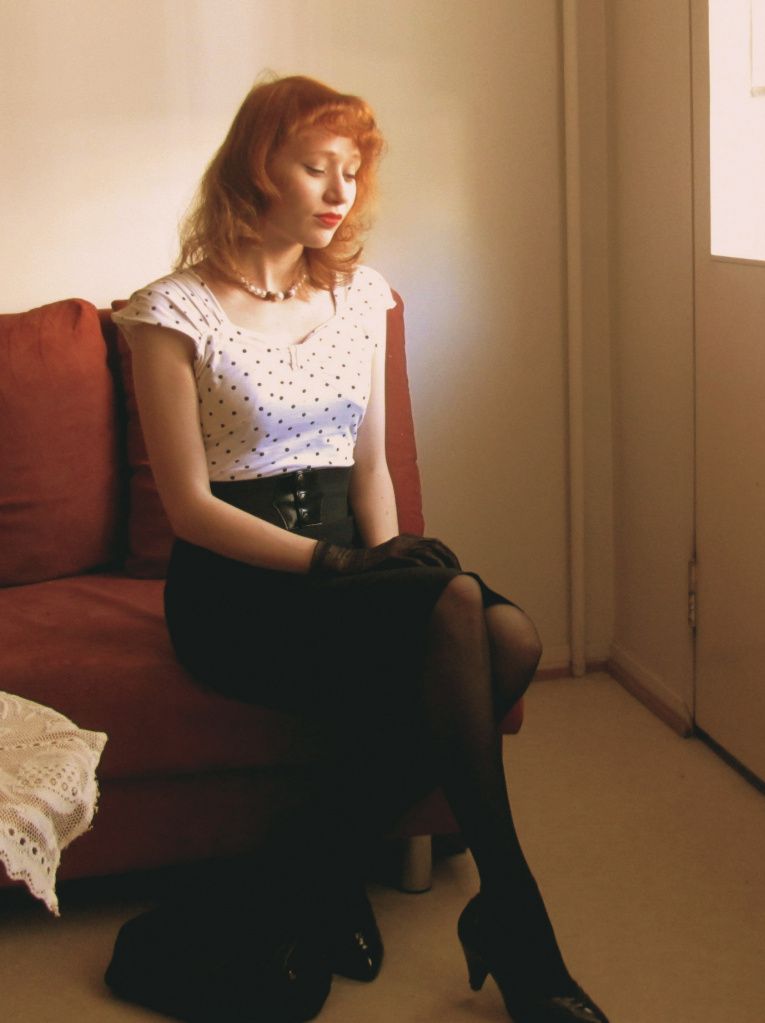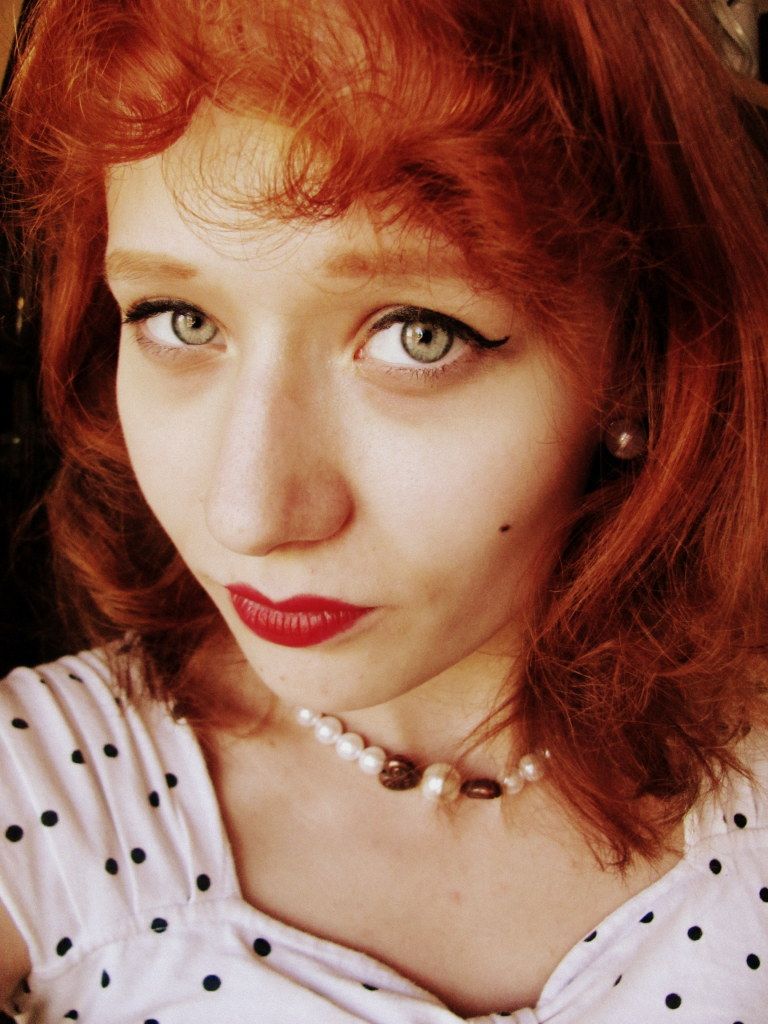 Jäi harmittamaan myös se, ettei kuvia tullut otettua mukavista hetkistä.
Ehkäpä ensi kerralla, tai ainakin silloin, kun menen syyslomalla Helsinkiin!
Yritän myös päästä ennen sitä käymään Tampereella: upea irkkuyhtye The Kilkennys
saapuu Suomeen esiintymään! Se on pakko nähdä!
(Such a shame I didn't remember to take any photos of our great moments!
Maybe next time, or at least then when I'll travel to Helsinki! Before that I try to visit
Tampere, because one of my favourite Irish bands will be performing there, The Kilkennys!
Finally, I've been waiting for their arrival!)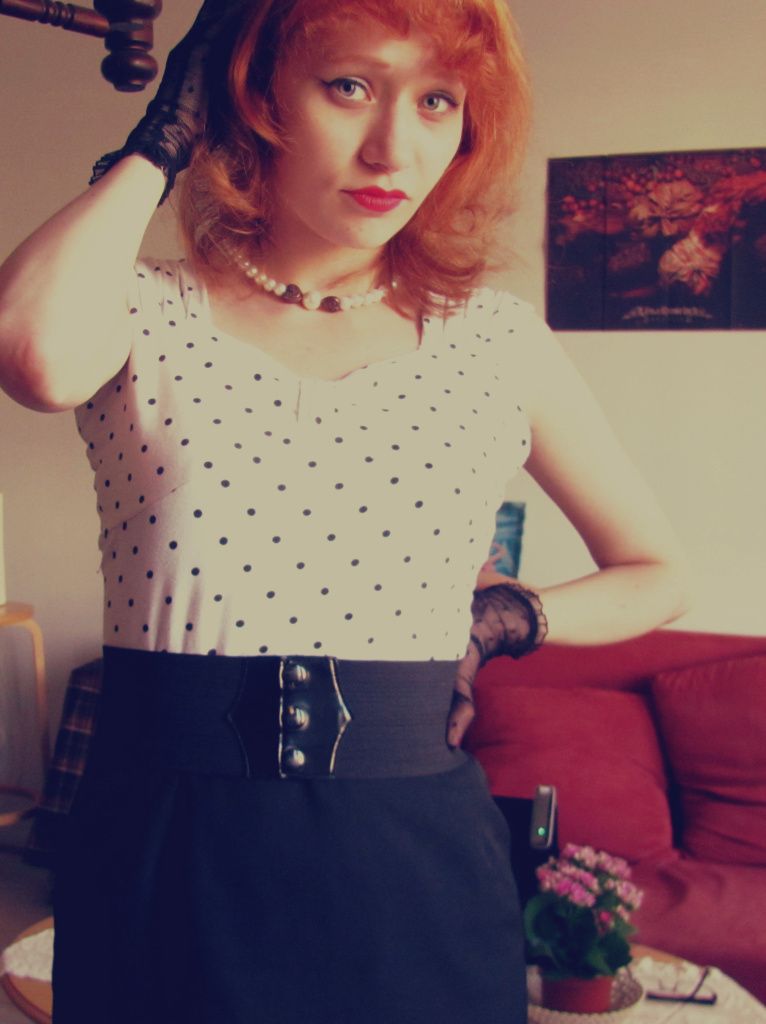 Minulla oli tämä asu ylläni eilen Old Dog Irish Pubissa. Ehkä hivenen liian elegantti,
mutta luulin, että olisin eksynyt jonnekin muuallekin Dogin jälkeen - päädyin kotiin.Oli todella
hauska ilta, nautin suuresti siellä istumisesta. Ja saahan siellä kuitenkin kaupungin
parasta Irish Coffeeta!
(I wore this outfit yesterday evening in Old Dog Irish Pub (without those gloves).
Maybe a little bit too elegant, but I thought that I was going to somewhere else after pub - I ended up
home. It was such a pleasant evening, I enjoy sitting there a lot. And there's no other place
in this city to get better Irish coffee!)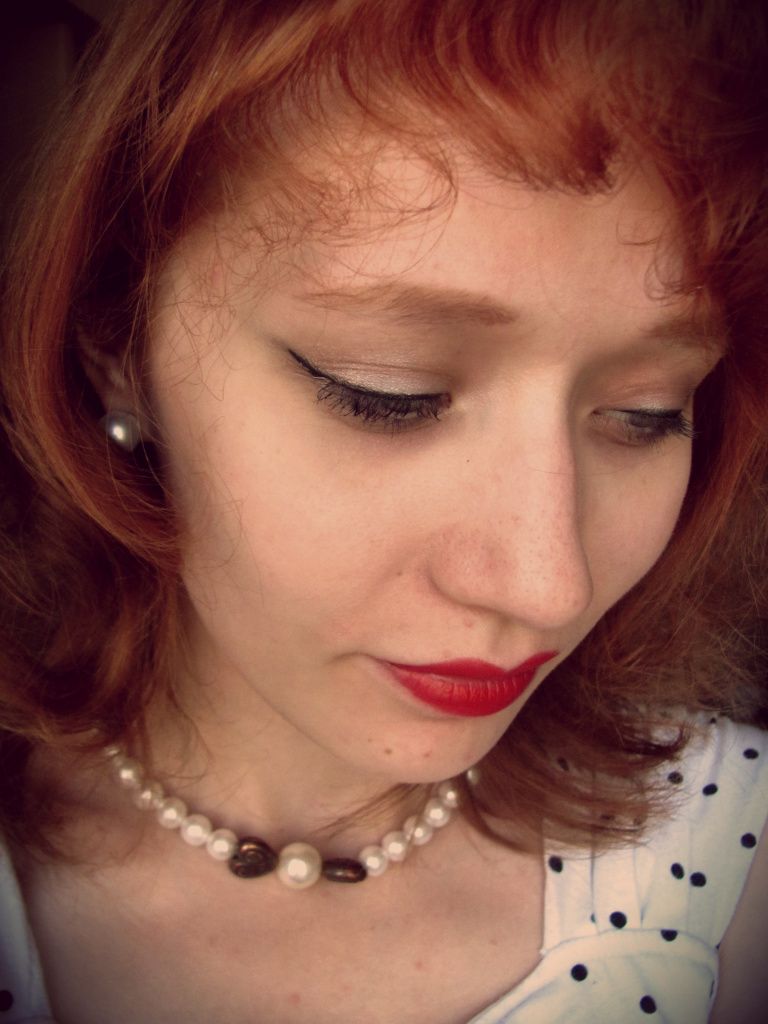 Enjoy yourselves!

Ps: I fell in love with Al Bowlly..!
Great artist to listen on sunday morning while drinking a cup of coffee.