Syksy on näköjään saapumassa, sillä ulkona on kauhean kylmä! Kesäloma päättyi
pari päivää sitten, eikä se siltä tunnu. No, saa ainakin ottaa ihanan villakangastakin käyttöön!
Minulla on nyt pari päivää takana koulua vaatetuspuolella, ja on ollut ihan mukavaa.
Vielä ei olla töihin ruvettu, mutta ensi viikolla ruvetaan jo käymään läpi
koneita. Jännää! Toivon vain, että saisin kavereitakin.
Minua vähän ehkä harmittaa se, kun käsityömuotoilukaveita ei näe
enää joka päivä koko aikaa, oli niin ihana luokka! Ainoa asia, mikä jäi todella harmittamaan,
mutta ehkä vapaa-ajalla joitain yhä näkisi. :)
(Translation: Autumn is almost here, because it's so damn cold outside!
My summer holidays ended two days ago, but it doesn't feel like it. Well, at least I
can wear my favourite wool coat! I've had school two days now and I've enjoyed it.
We haven't done any work yet, but next week we will concentrate in all the machines. I
hope I will get friends. I am quite sad that I won't see my friends from hand crafts design
every day, I liked my class a lot! The only thing I miss from studying hand crafts design, but I
hope I'll see my former classmates in freetime :))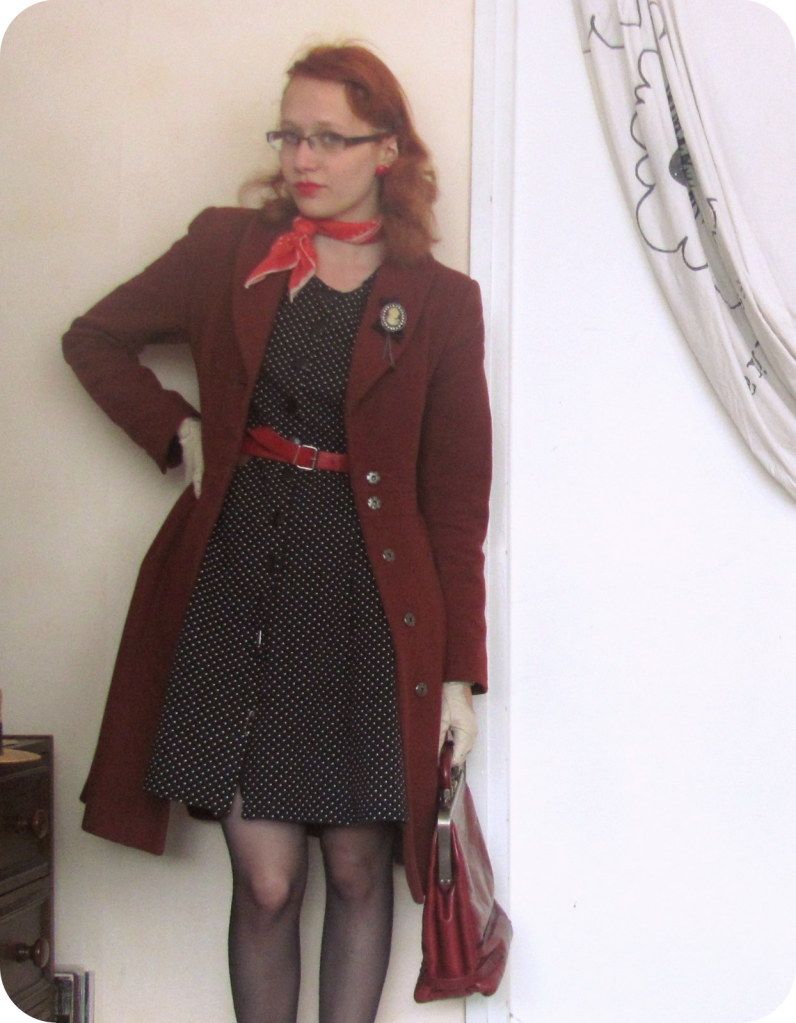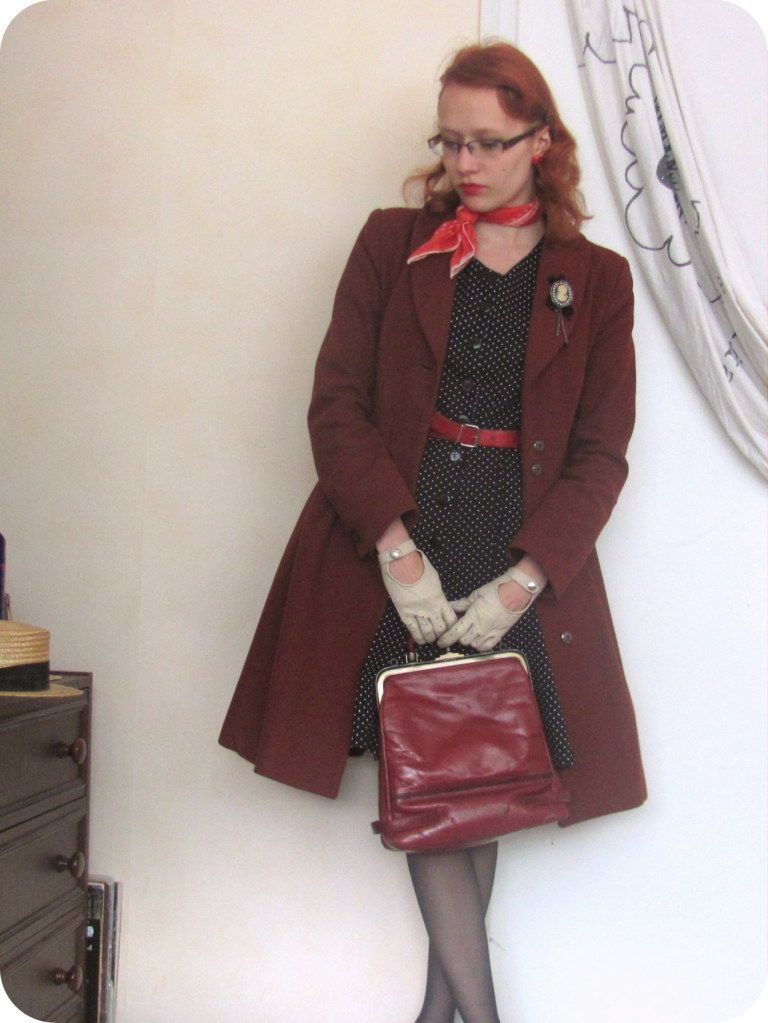 Wearing:
Burgundy wool coat from H&M
Dotty circle dress thrifted
Burgundy vintage leather purse thrifted
Scarf, gloves and belt are thrifted
Tänään olisi tiedossa "ulkoilua" yöelämässä, tiedossa Sonata Arctican keikka!
En ole niin suuri fani kuin Joonas, mutta kyllä sitä kuuntelee, vaikka metallimusiikista en
juuri välitäkään. Muutamista biiseistä tykkään tosi paljon!
Tulee varmasti mukava ilta ja yö :)
(We are going to town tonight, we'll go to see Finnish heavy metal band Sonata Arctica.
I am not as big fan as Joonas, but Sonata Arctica is a great band, though I am not really into
metal music. I like few songs from them a lot! I bet it will be
great night :)