En ole ehtinyt näyttämään vielä uusia juttujani, mitä olen löytänyt tämän kuukauden aikana.
Upeat vintagekäsineet, jotka löysin antiikkiliikkeestä Uudestakaupungista, ehdin jo hävittää jonnekin..
Harmittaa ihan kauhean paljon! Saattaa ne jossain täällä kämpässä piileksiä, ehkä
autossa tai jossain muualla. Joka tapauksessa, somat ne ovat/olivat!
(Translation: Now I will finally show you some new stuff I've found during
this month. Those gorgeous vintage gloves, which I found from an antique store
in Uusikaupunki, are already missing.. Such a shame! I think they might be somewhere here
in this apartment, maybe in the car or somewhere else. Anyway, they are/were so cute!)
Nämä korvikset annoin siskolleni. Ostin ne Uudestakaupungista.
(These earrings I brought to my sister. I bought them from Uusikaupunki.)
Kaksi somaa posliininukkea! Meriaiheista, tietenkin. Nimeä heillä ei vielä ole.
(Two adorable nautical porcelain dolls. They don't have names yet.)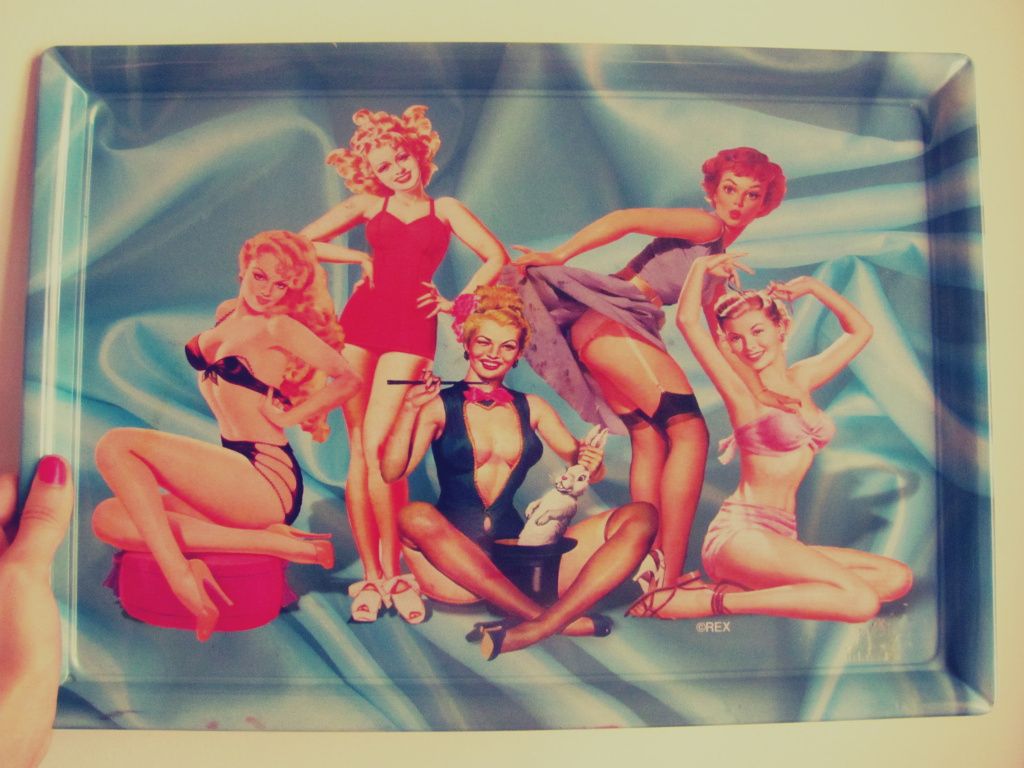 Pin-up tarjotin! Pidän sitä koristeena gerbiilien häkin päällä. Se on niin hieno!
(Pin-up tray! I keep it as a decoration. It's so cool!)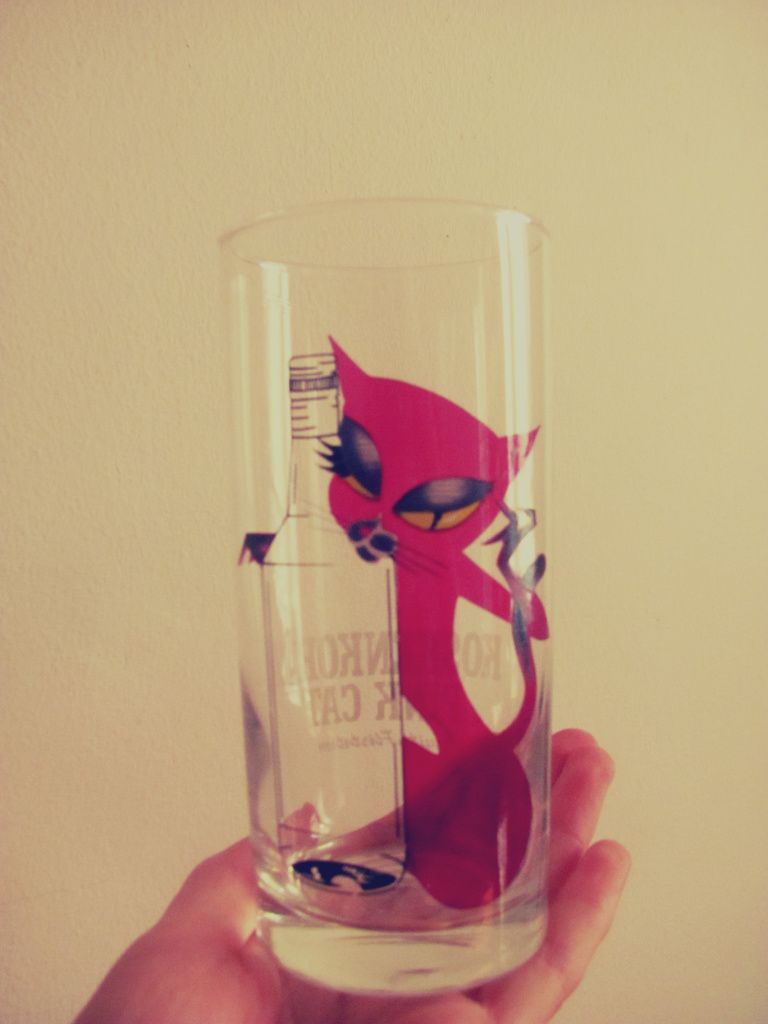 Joonas kerää erilaisia tuoppeja ja laseja, löytyy vähän joka merkkiä vitriinistä.
Halusinpa siis minäkin hankkia itselleni soman lasin, ja kun tämän Koskenkorva Pink Catin näin, oli
se pakko saada omaksi! Olen jo kuukausia halunnut itselleni kissaa, joten tuo lasi oli mulle juuri
sopiva
(Joonas collects all sorts of beer stains, he has many different brands.
I wanted to have my own glass, and when I saw this Koskenkorva Pink Cat -glass, I had
to get it! I have wanted a real cat for months, so this pink kitty glass suits me fine.)