Terveisiä saaristosta!
Saavuimme eilen 9 tunnin ajomatkan jälkeen Uuteenkaupunkiin, meren läheisyyteen.
Matka sujui yllättävän nopeasti, mikä johtui ehkä siitä, että tylsää tai hiljaista hetkeä
ei tullut ollenkaan matkan aikana.
Kuvia en ole päässyt vielä ottamaan täältä, mutta voin sanoa, että tämä
on hyvin kaunista seutua. Olemme keränneet mansikoita ja käyneet kalassa,
ja tänään vielä olisi tarkoitus lähteä soutelemaan ja taas onkimaan.
Kirjoittelen vielä illalla lisää - kamera nimittäin lähtee merelle mukaan!
(Translation: Greetings from the skerries!
After 9 hours of driving, Joonas and I arrived to Uusikaupunki, near the ocean.
Time flew surprisingly fast, as we didn't have any boring or quiet hour during
our trip.
I don't have any other photos than from our trip, but I can say that this is very beautiful
region. We've picked strawperries and later today we'll
go rowing and fishing. I'll write more in the evening - you see I will take the camera with me
to the seaside!:)
Savonlinnan upea Olavinlinna, nimetty rakkaan pyöräni Olavin mukaan (I wish).
Tämän ohi vain ajoimme.
(Stunning castle Olavinlinna, named after my dear bike Olavi (I wish).
We drove through Savonlinna, very beautiful city I must say.)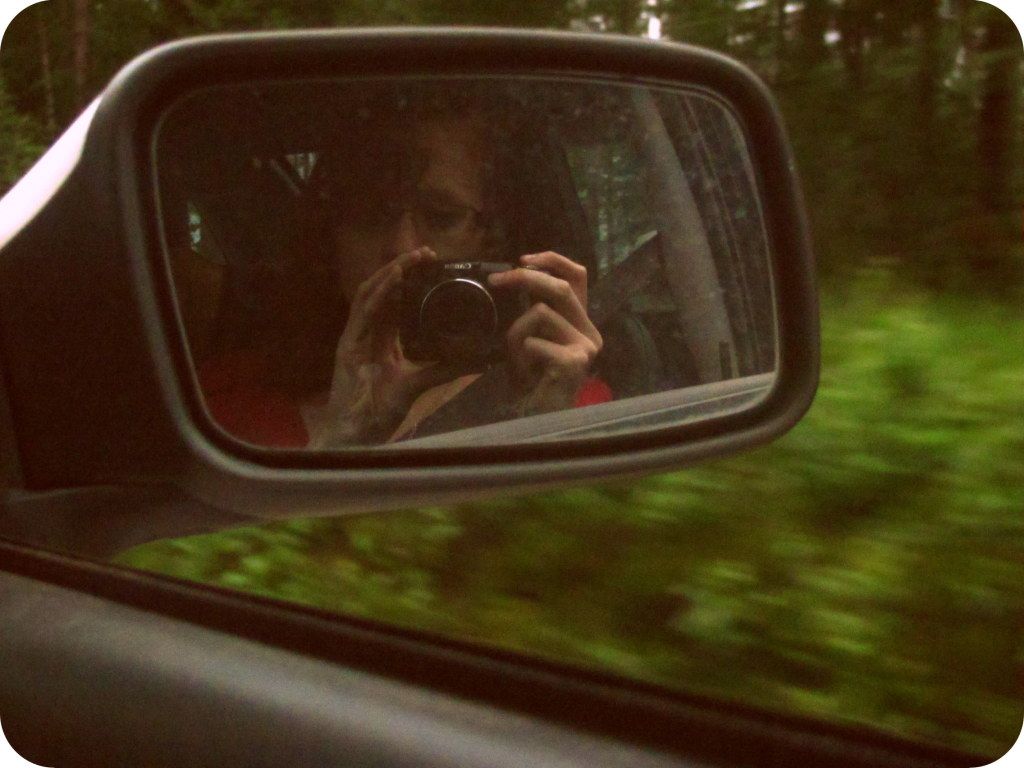 See ya soon!