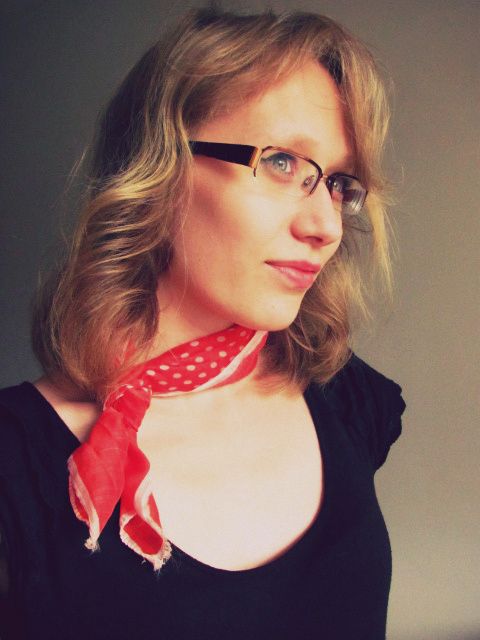 Heipä hei!
Anteeksi hiljaisuuteni, olin Nurmeksessa koko viikon porukoilla, eikä siellä
tullut tehtyä mitään mielenkiintoista. Eli kerrottavaa ei juuri ollut. Tänään palasin Joensuuhun,
ja miten ihanaa olikaan huomata kun Joonaksen kämpille menin, että ovessa lukee myös minun
sukunimeni! Avoliitto, here I come. En ole koskaan elänyt kenenkään kanssa avoliitossa
virallisesti, joten olen todella innoissani! Kävin tänään irtisanomassa edellisen kämppäni,
ja pitäisi roudata ennen elokuun loppua mun tavarat tänne Joonaksen luokse.
Ihanaa olla onnellinen :)
Ja äiti sponssasi minulle todella ihanan kynähameen.
Ainoa ongelma siinä on, että sitä ei voi käyttää sukkahousujen kanssa, koska helma
nousee todella inhottavasti ylöspäin. Muuten se oli ihana löytö!
(Translation: Hello!
Sorry for being quiet, I spent the whole week in Nurmes, and I did nothing special.
Today I came back to Joensuu, and I was so excited when I went to
Joonas's apartment, and I saw my surname attached to the front door already!
Cohabitation, here I come! I've never lived in cohabitation with anyone officially, so
I am very excited! I just need to move all my things from my former apartment to this new one
before september. I love this happy feeling!
My mom bought me this red pencil skirt, I love it! But
the only problem is that I cannot use it with tights, because if I do, the hem rises a little when I
walk...(I hate when that happens!) But I still think it's fabulous!)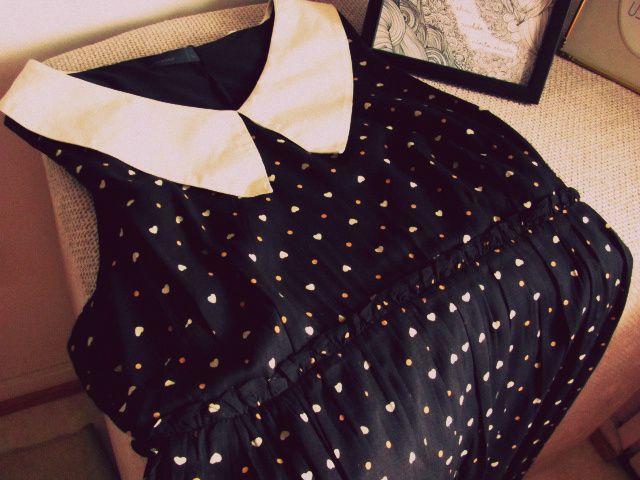 Vihdoinkin sain myös 70% alennuksella tuon sydänkuosisen mekon, jota olen kuolannut
Vero Modasta jo kuukausien ajan. Kuinka suloinen se onkaan!
Yritän pitää blogaustahtiani yllä normaaliin tapaan, nyt kun taas Jenssissä
olen. Ensi viikolla lähden käymään Uudessakaupungissa. Siellä viivyn varmaan viikon,
ja tietokone lähtee mukaan eli blogipostauksia meidän seikkailuista luvassa!
Kuulemisiin!
(I also got that supercute heart dress from Vero Moda (70% off!)
which I've been drooling over for months. How adorable it is again!
I will try to write more often now when I am back in Joensuu. Though, next week I will head to
Uusikaupunki. I will stay there about a week or so and I'll take my laptop with me so stay tuned
for some adventures!
Toodles!)