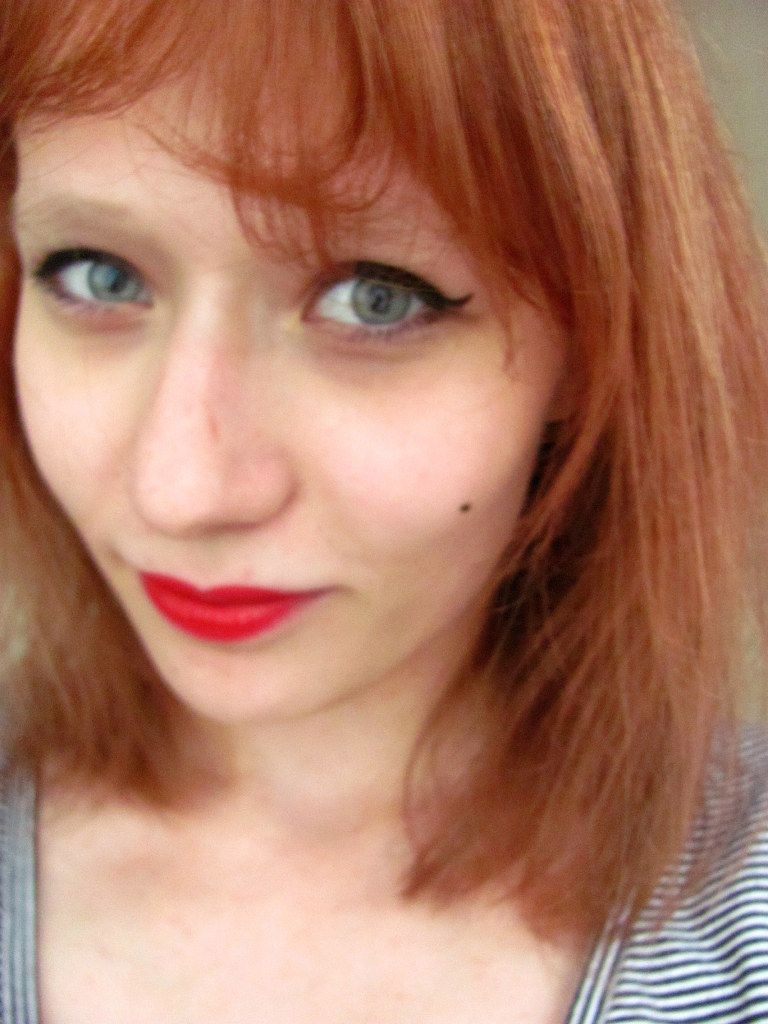 Päätin kerrankin repäistä kunnolla!
Olen jo vuosia ihaillut punaisia hiuksia, mm. Julianne Moore, Christina Hendricks
ja Debra Messing ovat olleet suuren ihailuni kohteina. En jaksanut enää edes harkita,
lähdin vaan ja kävin ostamassa punaisen värin, kun kerran Joonaksen sisko tarjoutui
värjäämään tukkani jo tänä iltana. Eikä muuten kaduta ollenkaan! Rakastan tätä
väriä! Kulmakarvoille tulee kyllä viimeistään nyt tehdä jotain.. :D
Oon aina ollut siis blondi, joten joku toinen hiusväri on mulle suuri asia!
(Finally I did something reckless!
I have admired red haired actresses for many years, for example
my favourites Julianne Moore, Christina Hendricks and Debra Messing. Today I just
didn't even think when I went to the store and bought a red hair colour, because Joonas's sister
said that she can dye my hair today if I wanted. And I am glad I did it!
I love this colour so much! Well, for now on I must do something to my eye brows..:D
I have always been a blond, so other haircolour is big thing for me!)
Käytin tätä väriä. Sävy oli nimeltään "Golden copper blonde".
(I used this colour. The shade was "Golden copper blonde")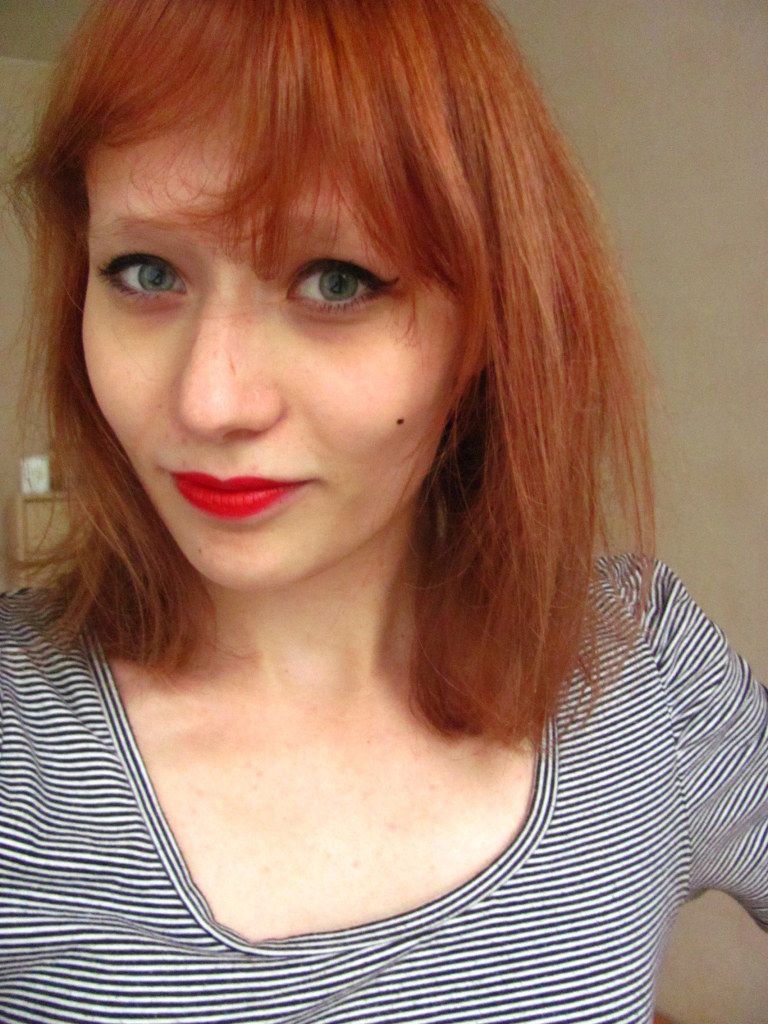 Opinions, anyone? :)