Rakastuin kovasti tähän keltaiseen vintagehameeseen, etenkin yhdistettynä
punaiseen huiviin. Harmi vain, että syksyisin tuppaa tuulemaan ja hameen helma nousee
korviin. Muuten ihan kiva asu - näin kotikäyttöön.
(translation: I fell in love with this yellow vintageskirt, especially worn with that red scarf.
Too bad that when it's autumn, the wind blows and not-so-good things happen with the skirt..
But I really like this outfit - but only worn inside the flat.)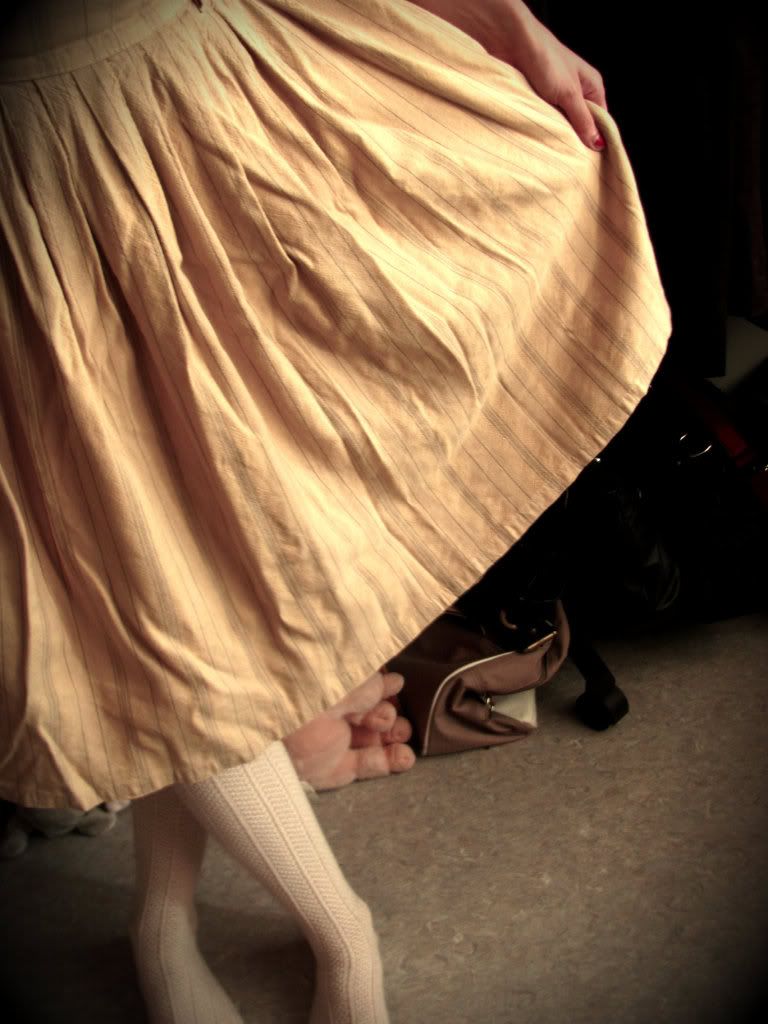 Kävimme luokkani kanssa metalliromukaatopaikalla etsimässä materiaalia
työhön. Itse työhön sieltä ei löytynyt paljoa mitään, mutta muita aarteita kyllä! Mukaani
sain ottaa auton lavalle kaksi Singerin vanhaa ompelukonetta, jotka aion kunnostaa
yhdeksi koneeksi. Parempikuntoisesta puuttuu osia jotka ruosteisemmasta löytyy. Mukava projekti
tulee olemaan koulutöiden ohella! Ja sen sitten tietysti vien omaan kämppään koristukseksi
sitten kun sellaisen löydän. :)
(My class and I went to the metal landfill to search some material to our schoolworks.
I didn't find much material to my work but some other treasures yes! With me I was allowed to
take two old Singer sewing machines, which I intend to renovate to a single machine. Cleaner machine
is missing some parts which can be found from the rusty one. Nice project is waiting for me after the actual school
projects! And then I will take the machine with me to my own flat when I find one :)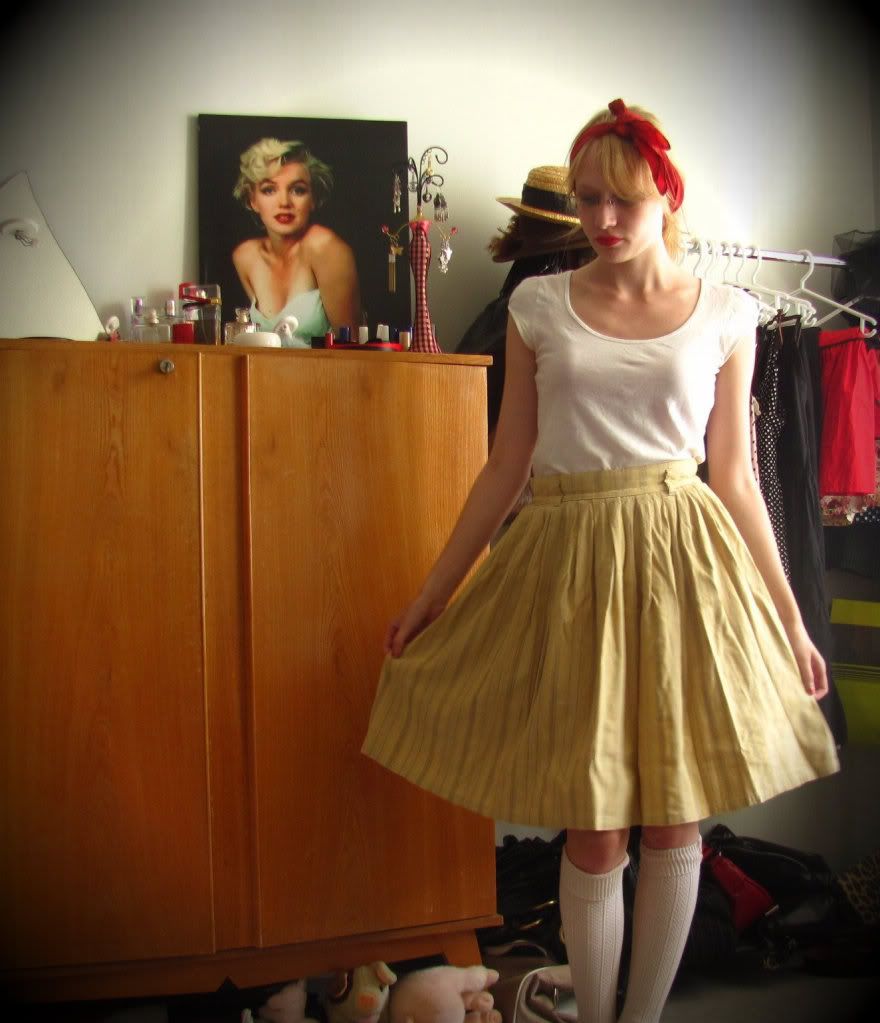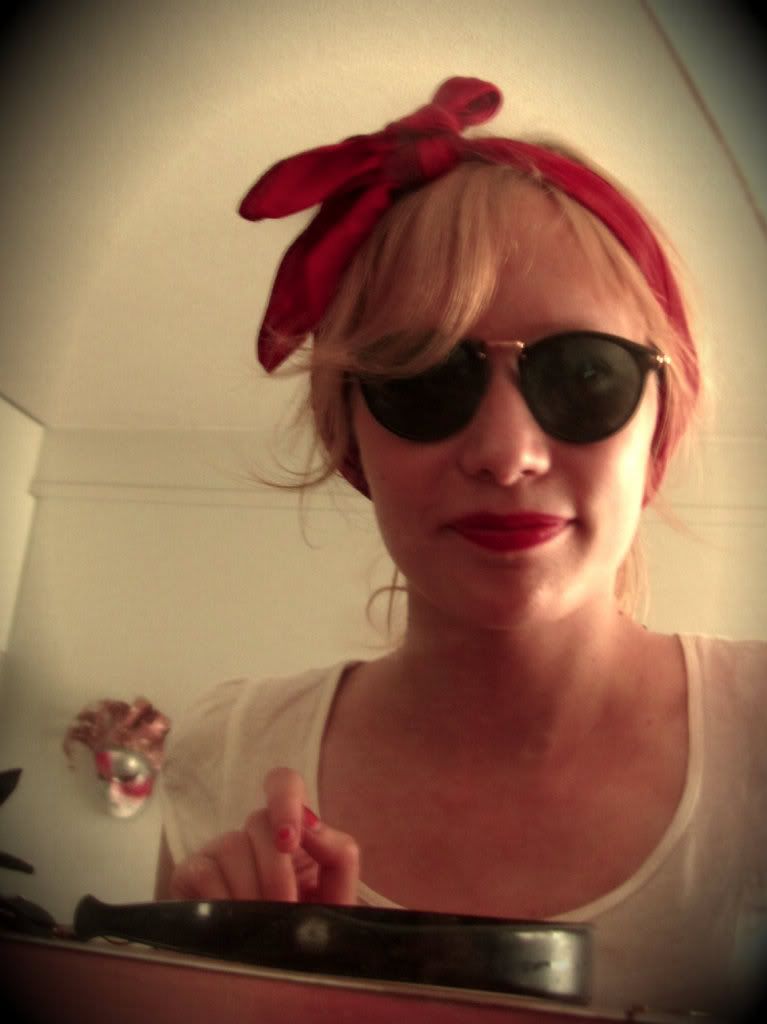 Ostin vihdoinkin itselleni aurinkolasit! Nämä hassut lasit löytyi parilla eurolla.
En ole koskaan aiemmin edes pitänyt aurinkolaseja :D
(Finally I found myself sunglasses! These funny glasses cost me €2.
I have never wore sunglasses before.)
Ps: Do you like the new layout?